World-Class Conveyor Manufacturer
Increase Truck Loading and Unloading Efficiency in Even the Toughest Environments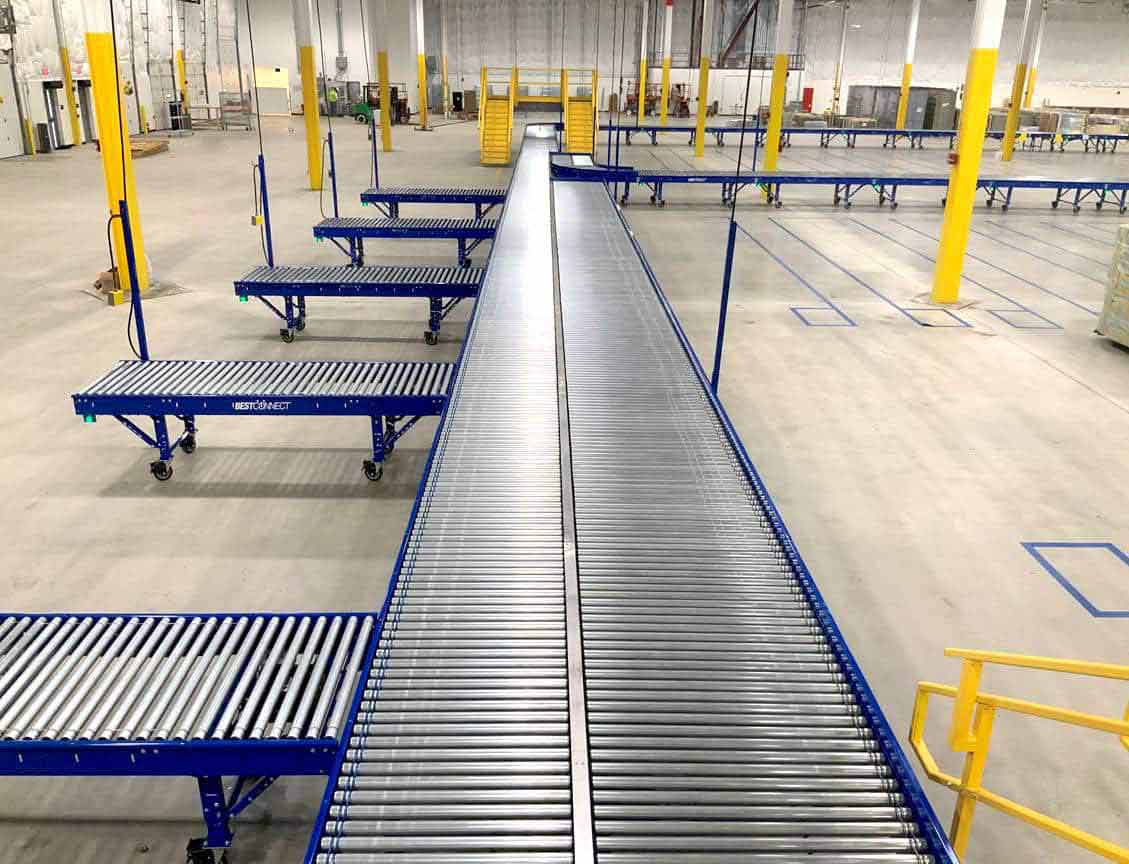 Featured Products
Discover fluid truck loading and unloading solutions from an industry-leading conveyor system manufacturing company. Focusing on reconfigurable, modular loading and unloading solutions, we understand the critical need for setup, relocation and storage versatility to efficiently scale while meeting your facility's needs. As an industry-leading conveyor company, we are committed to creating customized solutions that are as unique as the companies we serve, across a broad range of industries. View our product line here.
Increase Productivity, Efficiency and Safety
When you work with FMH Conveyors, you're partnering with a top conveyor manufacturer in North America. Our equipment delivers outstanding performance in our customers' facilities, and our expert team matches that with top-notch service and responsiveness. That's why companies in the e-commerce, retail, parcel handling and distribution sectors count on us to be the one conveyor supplier able to significantly improve their operations.
In today's high-volume e-commerce and distribution landscape, speed and efficiency are more important to the customer experience than ever. Every second counts — not just in transit, but within warehouses, distribution centers and other fulfillment facilities.
To keep up with demand and remain competitive, it is critical to work with a conveyor roller manufacturer that tailors solutions to address these needs. Our full-service approach makes all the difference by providing custom engineering and design solutions, as well as installation and ongoing service to ensure maximum ROI possible for years to come.
The numbers speak for themselves – contact FMH to learn how we can help you!
A retail customer reduced unload time by up to 70%.
A customer reduced retail staffing requirements by 50%.
A distribution center saved $5 million annually.
A major tire distributor reduced safety-related injuries to nearly zero.
A retail chain reduced average 2-hour load times by 20 to 30 minutes.
Retailer reduced personnel per outbound lane from 4 to 5 employees to one person.
A retailer increased sorting operations productivity by 25%.
Conveyor Solutions for Multiple Industries
With a broad range of solutions as a leading conveyor installation company, we help customers in diverse markets expedite their supply chain, integrate automation and drive greater productivity throughout their operations.
SupportPro
Our program is more than an investment in protecting an equipment purchase. We create a partnership that enables us to provide support throughout the entire lifecycle of our products.

Latest News and Updates
---
26/08/2022
FMH Conveyors is excited to announce that purchasing flexible powered roller conveyors, known as BestFlex, has been streamlined for reduced lead times. BestFlex conveyors can take your conveyor solution to the next level of productivity and...
Proud Member of These Industry Associations