MaxxReach Telescopic Belt Conveyor
---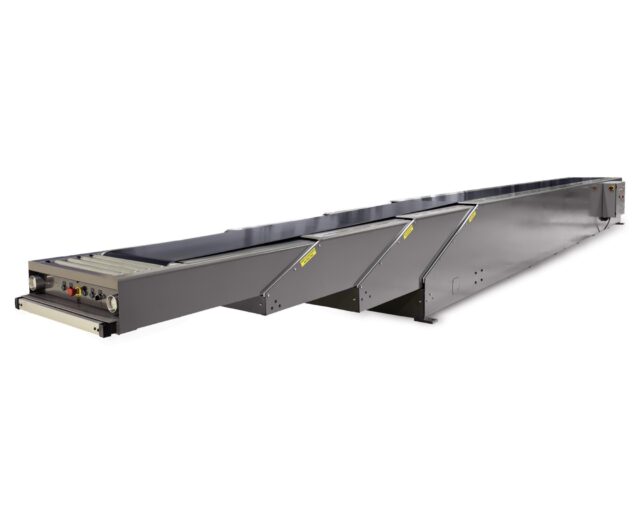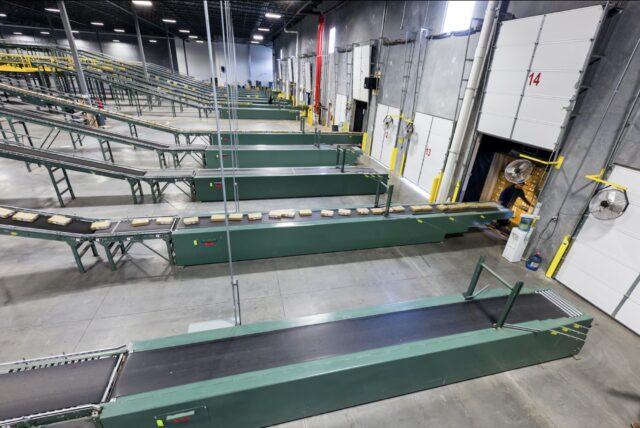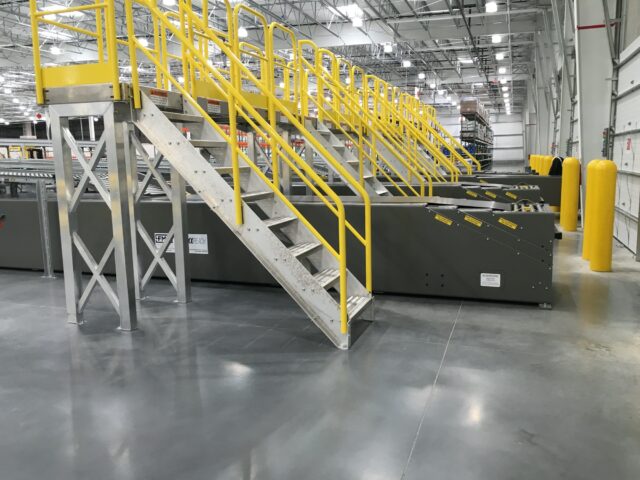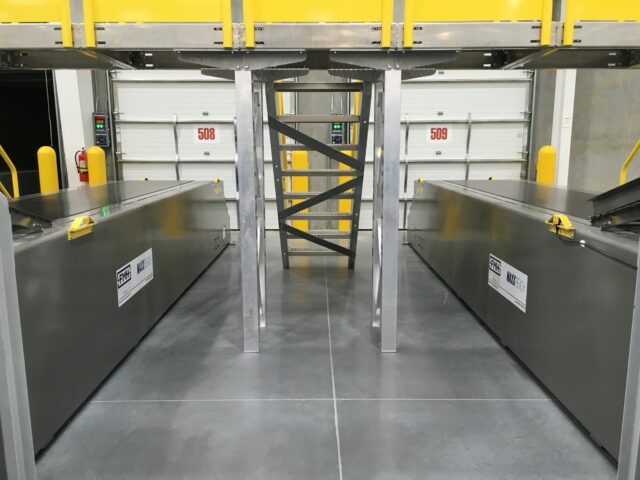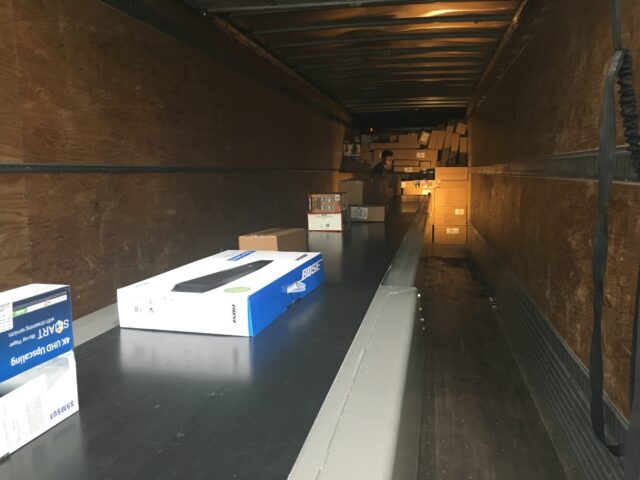 MaxxReach® telescopic conveyors provide the highest level of productivity for large volume, shipping and receiving applications for any type of distribution center. Automate your loading and unloading areas and convey a variety of products from large or small cartons to loose bags and tires.
All of our telescopic conveyors feature a VFD controlled belt drive system providing smooth transitions from belt starts and stops at speeds up to 120 FPM. They also include a VFD controlled extension drive providing smooth operation when extending and retracting the conveyor. With a variety of lengths, widths, options and accessories, MaxxReach® conveyors will help achieve all of your material handling goals.
Features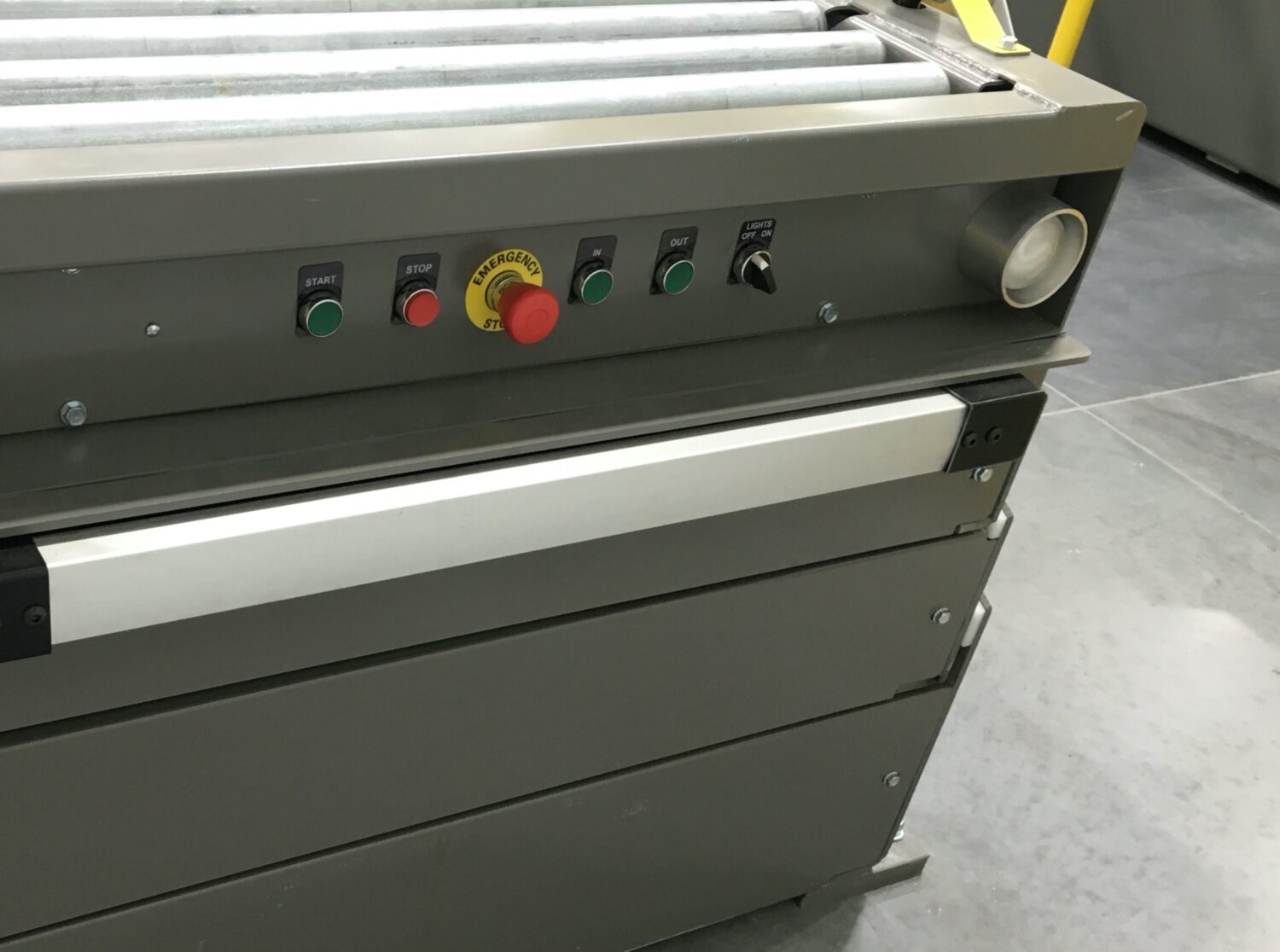 Ergonomic Controls
With ergonomics being top-of-mind for all dock operations, operators have access to all controls from the front of the conveyor. Intuitive buttons allow the user quick access to belt operation, lights, movement in and out of the trailer, and can be setup to allow more control as needed. 
To help keep operators safe, there is an emergency stop button along with an extension stop bar that stops forward movement and retracts the conveyor when engaged.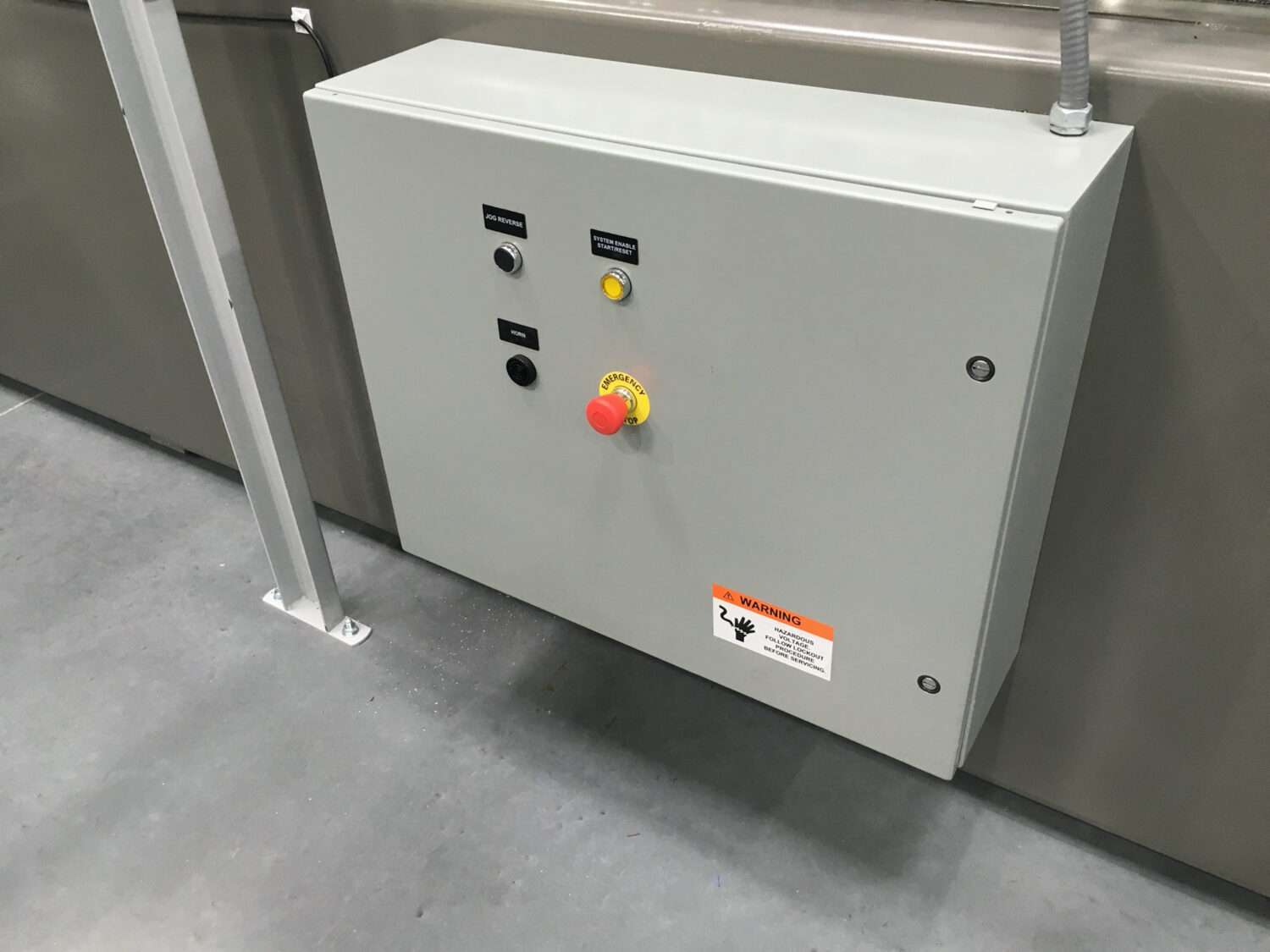 Control Panel
Side mounted control panels allow quick access to PLCS, VFDs and other controls as needed. These panels can also be equipped with redundant operator controls for enhanced safety.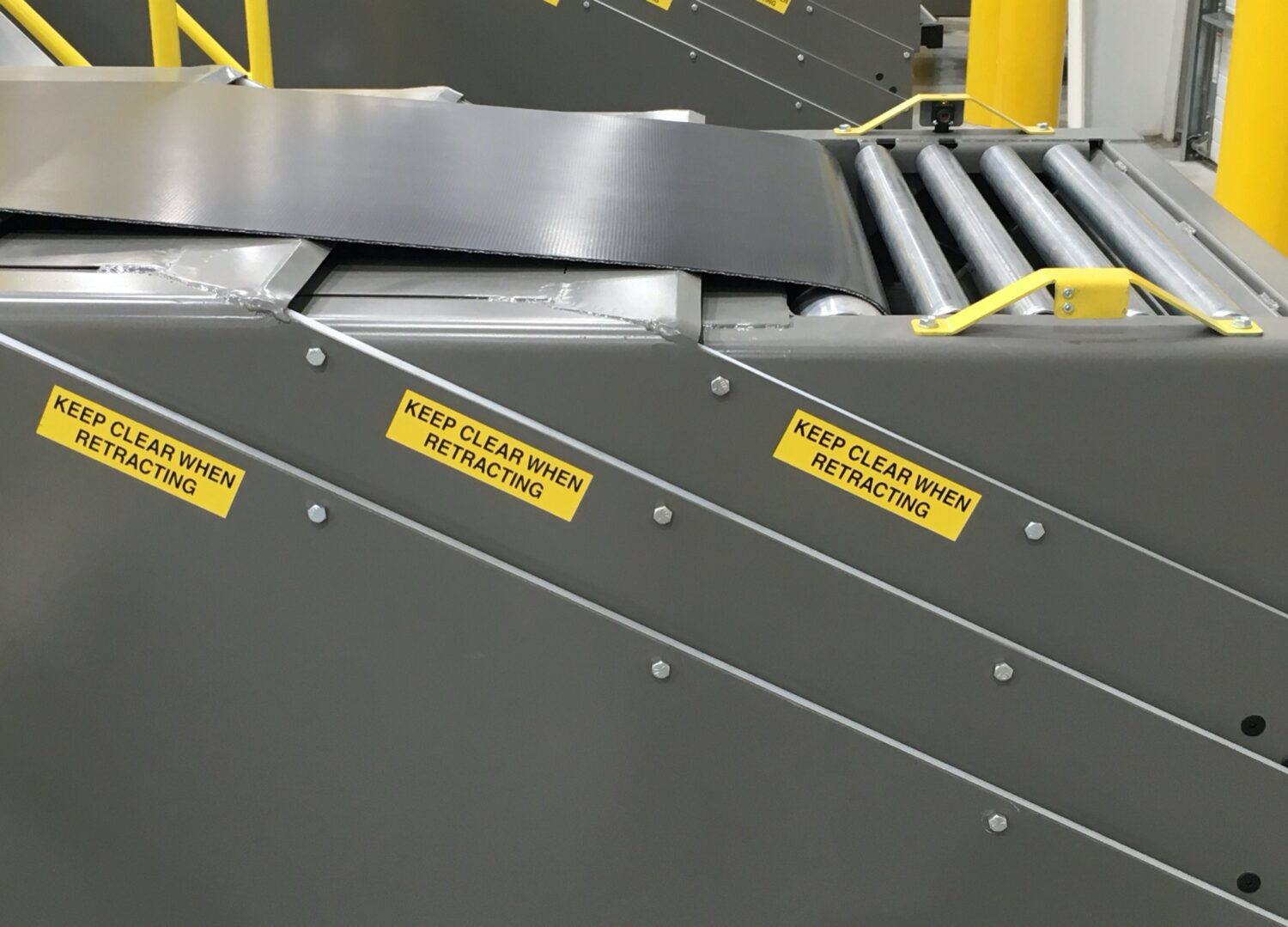 Safety First
To ensure safety of operators, UHMW strips are utilized to provide tight tolerance between sections to ensure there are no pinch points between stages.
These telescopic conveyors also include pop out rollers in the final stage to ensure hands or other items do not get trapped.
Optional Configurations

EasyReach Removable Platform

The EasyReach removable platform provide increased ergonomics for operators. Operators can ride the platform in and out of the truck, and they can use it to raise or lower to discharge end of the unit to an ideal height for placing/unloading product.

---

Swivel Snout

Swivel snouts not only articulate up and down, but they are also able to pivot several degrees in either direction to allow for more ergonomic position of the discharge end of the conveyor.

---

Robotic Loader

The Robotic Loader utilizes a sophisticated sensor array and transverse conveyor on the front of a telescoping conveyor to automatically fill a trailer without the need for operators taking product off of the unit and placing in the truc

---

Traversing Conveyor

Traversing telescopic conveyors are available to allow one unit to service multiple dock doors.

---

HMI (Human Machine Interface)

Screen that can be added which communicates information and data using visual representations. The screen is controlled by an operator who can monitor various aspects of the telescopic conveyor.

---
Belt Width

18 / 24 / 30/ 36 in

Standard Belt Speed

Variable 60 – 120 fpm

Optional Belt Speed

Variable 80 – 160 fpm

Extension Motor

1 hp gear motor

Conveyor Length (Contracted)

14 – 30 ft

Conveyor Length (Extended)

34 – 95 ft

Interlock Signals

Belt Enable & Status / E-Stop Enable & Status

Construction

One piece formed side pressings
Herringbone Transition
Light Pole
Raise Bed Transfer
Direct or Pole mounted Fan
Fused Electrical Disconnect
MECHANICAL :: 24 Months

ELECTRICAL :: 12 Months
Technical Support
Installation & Service
Prevenative & Routine Maintenance
Application Support
Operator & Maintenance Training