BestReach Rigid Drive Out Roller Conveyor
---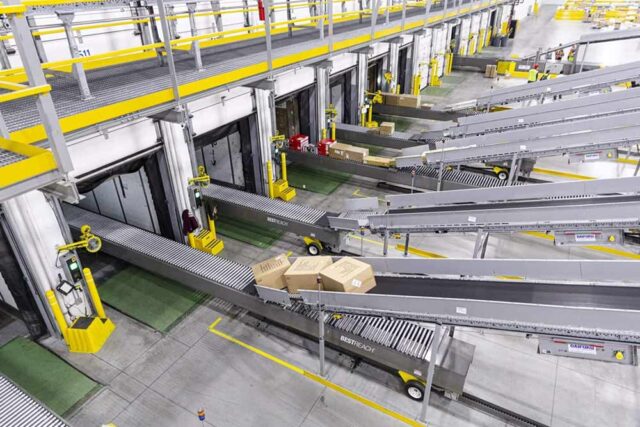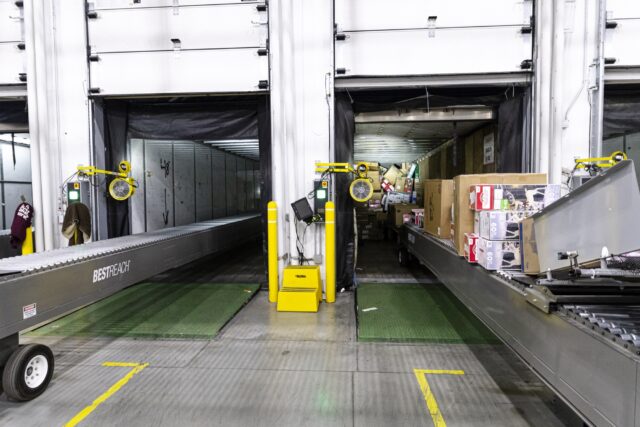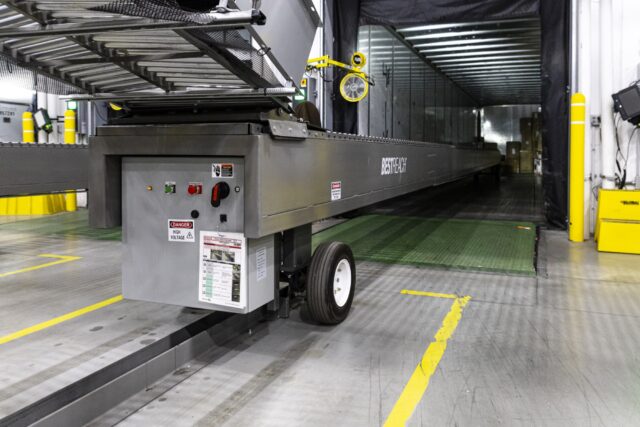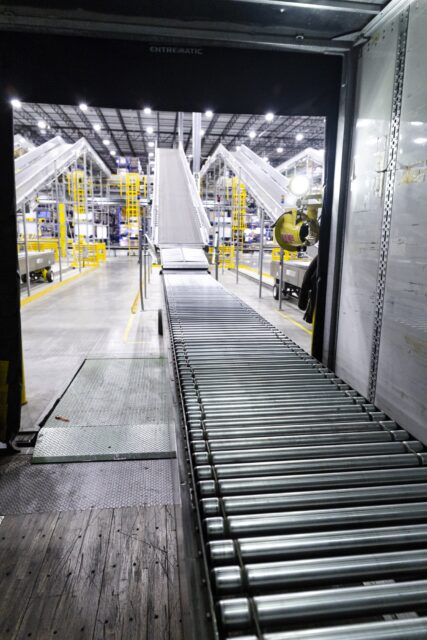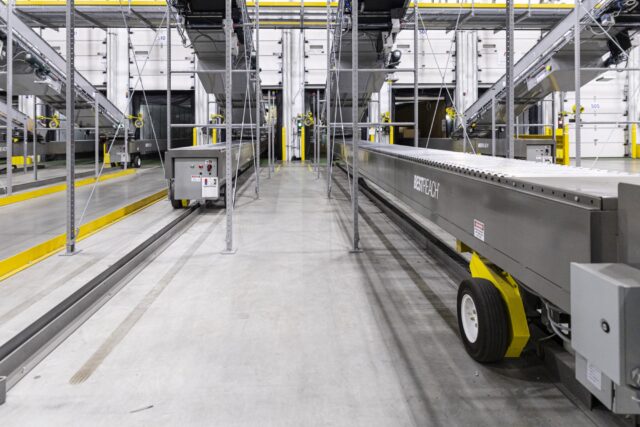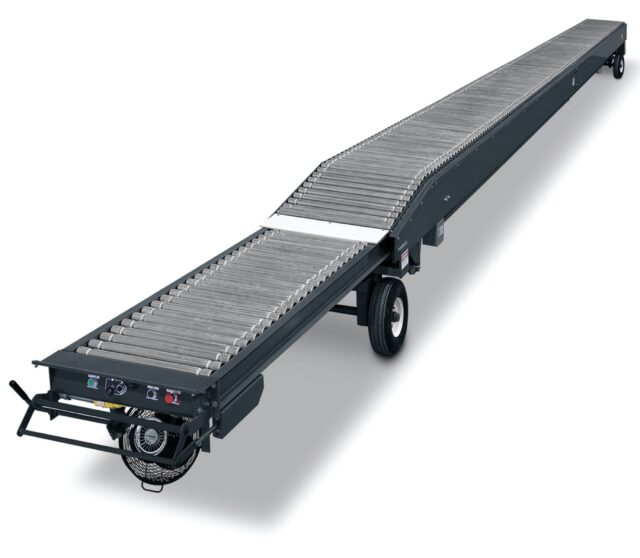 The BestReach rigid roller drive-out conveyor is designed to reach from a permanent conveyor all the way into the trailer with ease. It is equipped with a 1.5HP gear motor for extension and the 16" large solid rubber tires never go flat and easily move over uneven floors and dock plates.
This conveyor is ideal for packages of various sizes. The BestReach has a 3" axle center and uses 1.9" diameter steel rollers powered by a DC drive to send packages down the conveyor.
The BestReach is built with a structural channel base that can handle a maximum live load of 1000 pounds at any given time. It is made with all steel construction to withstand the punishing conditions and impacts of the shipping and receiving process.
Features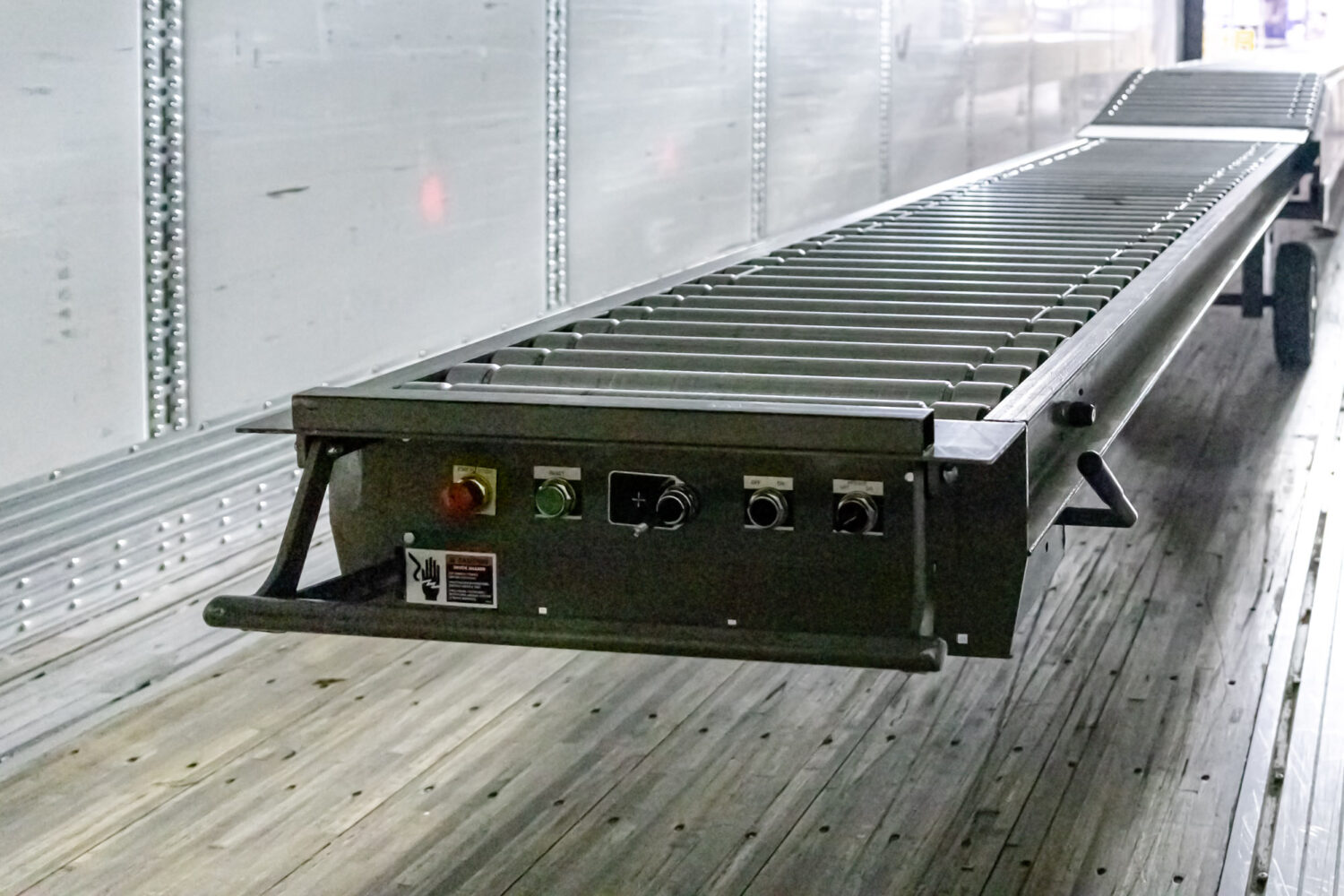 Ergonomic Controls
Because safety and ergonomics are top-of-mind for all dock operations, operators have access to all controls from the front of the conveyor. The joystick provides several degrees of steering for better control, while the bumper bar and emergency stop provide safer worker conditions.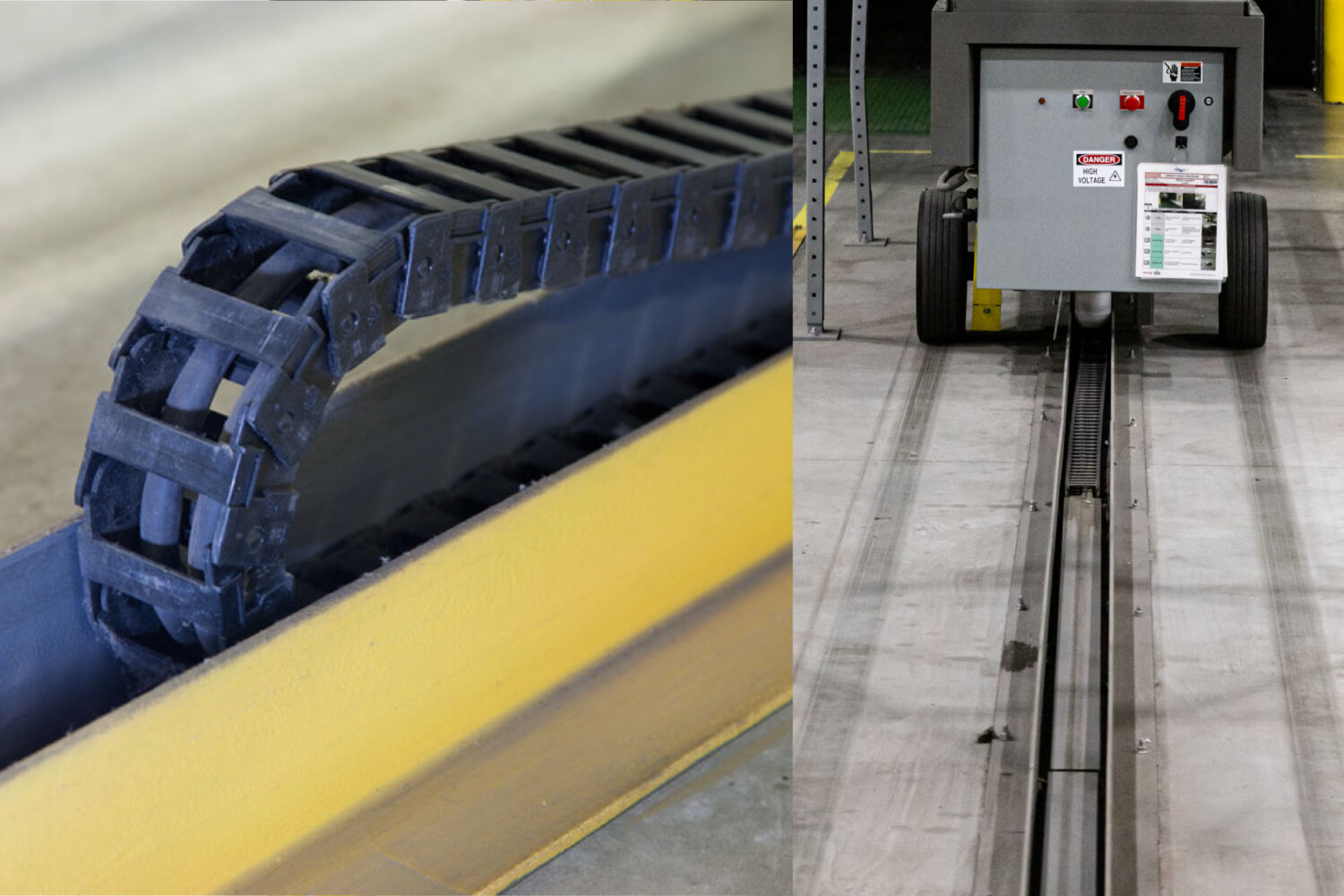 Guide Track
Guide track assists the operator in extending and retracting the conveyor out from underneath the feed system, and provide a convenient place for Igus energy chain to lay.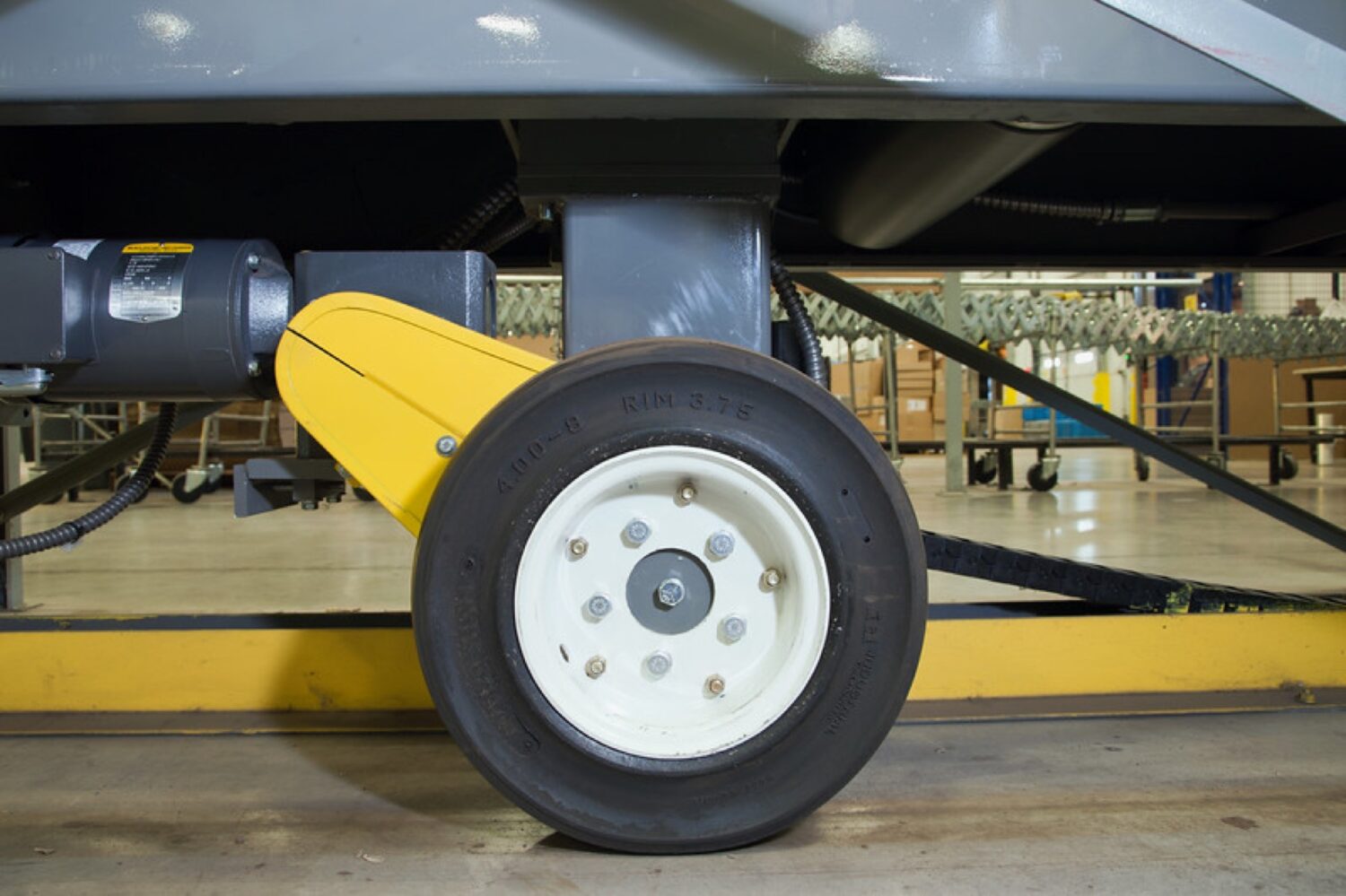 Large Solid Tires
The large solid rubber tires will never go flat, and help easily move over uneven floors and dock plates. 
Load Capacity

100 lbs / ft

Accumulation Zones

40 – 49 in

Roller Type

Heavy duty 16 gauge zinc plated steel rollers with precision bearings

Standard Roller Motors

DC Variable Speed 0 – 120 fpm

Optional Roller Motors

DC Variable 0 – 200 fpm / AC Fixed 120 fpm

Traversing Motor

1.5 hp gear motor

Left to Right Steering

10 degrees

Conveyor Length

37 – 62 ft

Standard In-Feed Height

38 in

Standard Discharge Height

30 in

Interlock Signals

 Full Line Signal & Emergency Stop

Construction

Structural Channel Base
Herringbone Transition
Wheel Guards
Fan
Light
Fused Electrical Disconnect
Full Line Read Kit
MECHANICAL :: 24 Months

ELECTRICAL :: 12 Months
Technical Support
Installation & Service
Preventative & Routine Maintenance
Application Support
Operator & Maintenance Training