Aftersort Rigid Two-Stage Truck Loader
---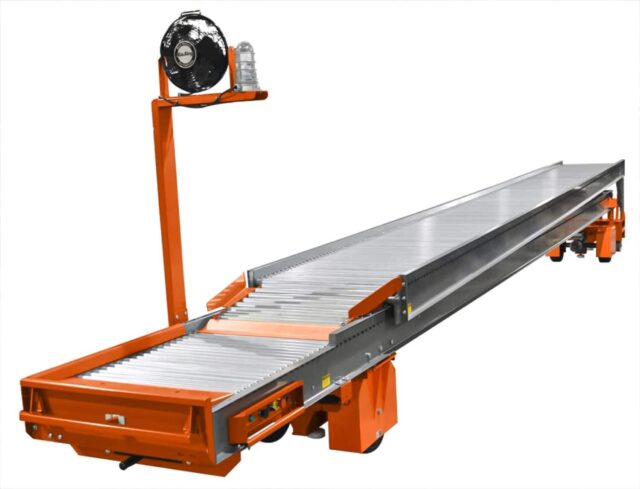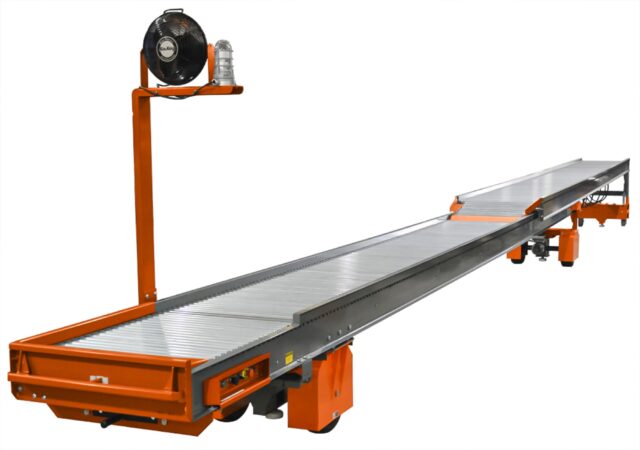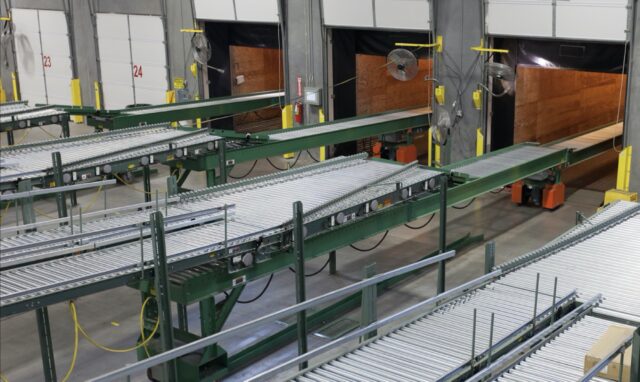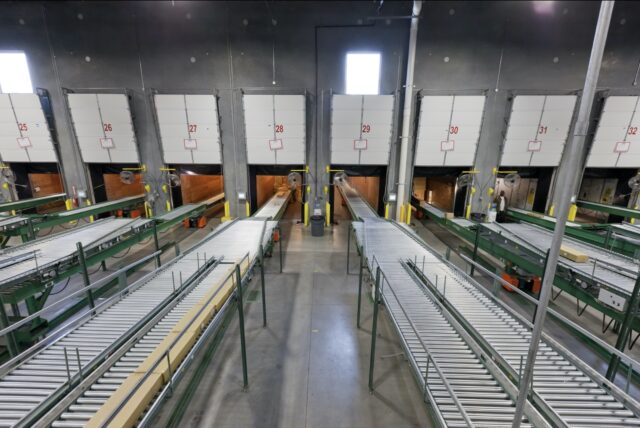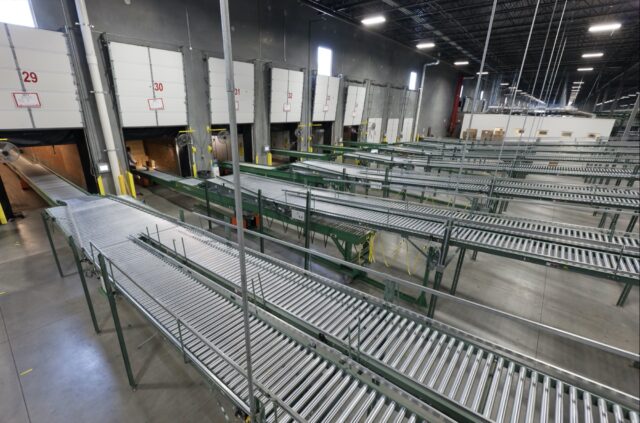 The AFTERSORT TL2 Extendible Telescoping Conveyor is built to withstand punishment in shipping areas that have a high degree of forklift traffic or other collision obstacles. If your business is spending valuable time and expense on maintaining your existing truck loaders, the TL2 Extendible Telescoping Conveyor is the solution.
This two-piece telescoping conveyor is constructed of a 10 inch structural steel channel framework with very few moving parts. Thus suppling your business years of virtually maintenance free operation. The Structural framework and 1.9 inch diameter by 16 gauge galvanized rollers are set low in the frame to create its own integral product guides. The frame itself is built to withstand collisions with trailer walls and other obstacles in the shipping area.
Features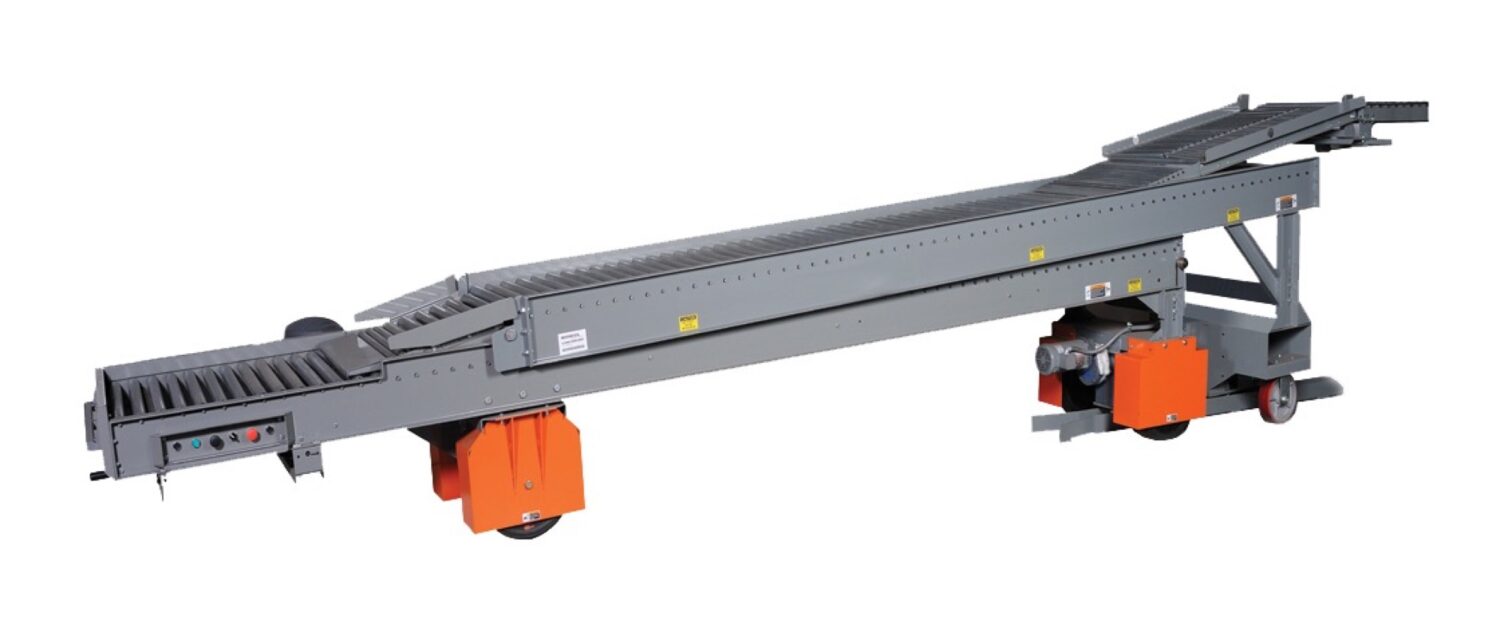 Robust Design
10″ structural steel frame and wheel guards are built to protect the conveyors from impact with obstacles, forklifts or pallet jacks. Heavy duty structural steel channels create superior strength which leads to trouble free performance.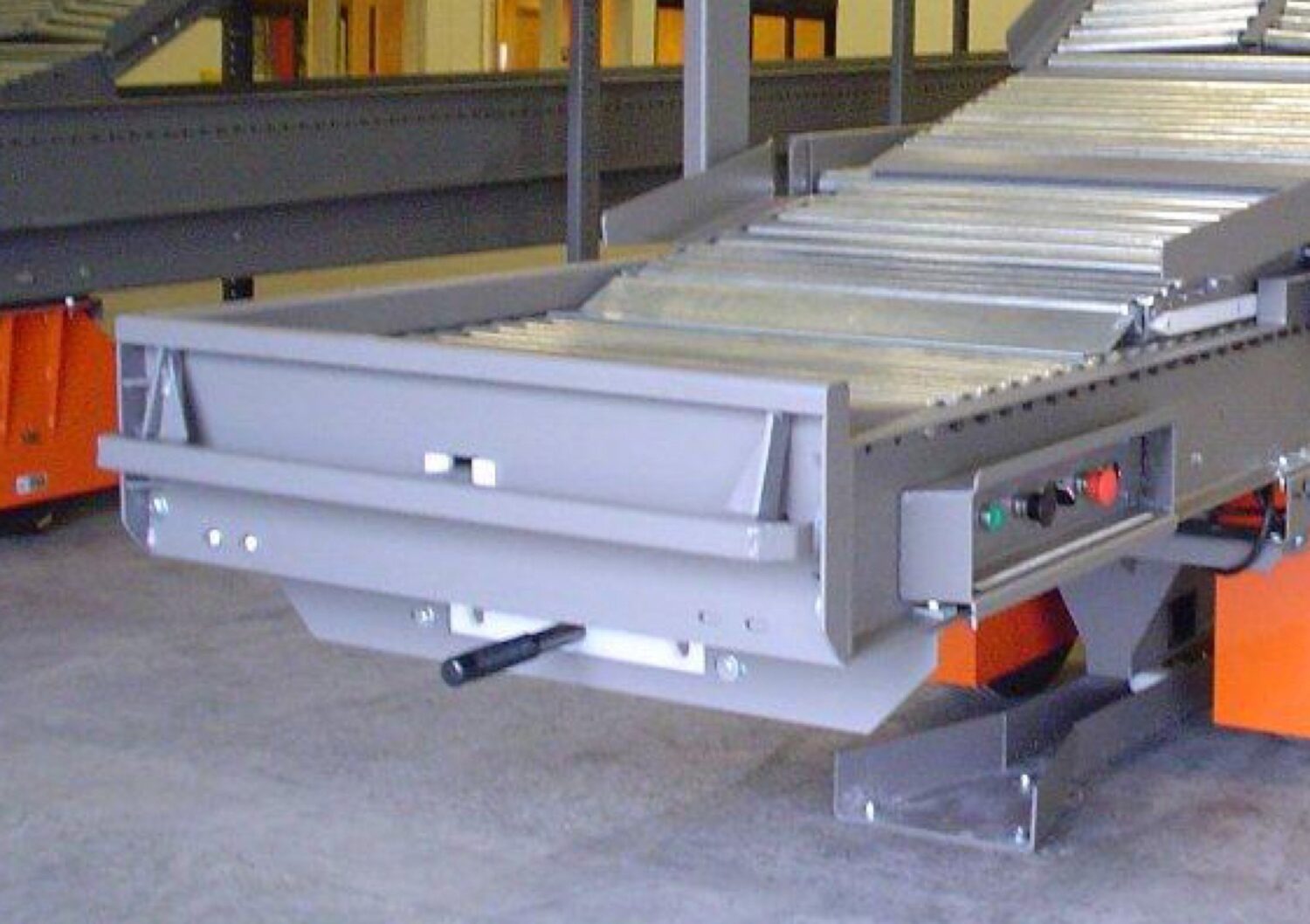 Convenient Controls
Controls located at the discharge end allow a single operator to steer the unit and power in and out of trailers with ease. The side controls are recessed in order to reduce the possibility of damage. The front of the unit is also equipped with a safety bumper bar that reverses the unit upon impact.
Direct Drive Motor
1.5 hp direct drive gear motor propels the system in and out of the freight trailer. The direct drive is equipped with a hollow shaft reducer that will eliminate sprocket failure and breakage.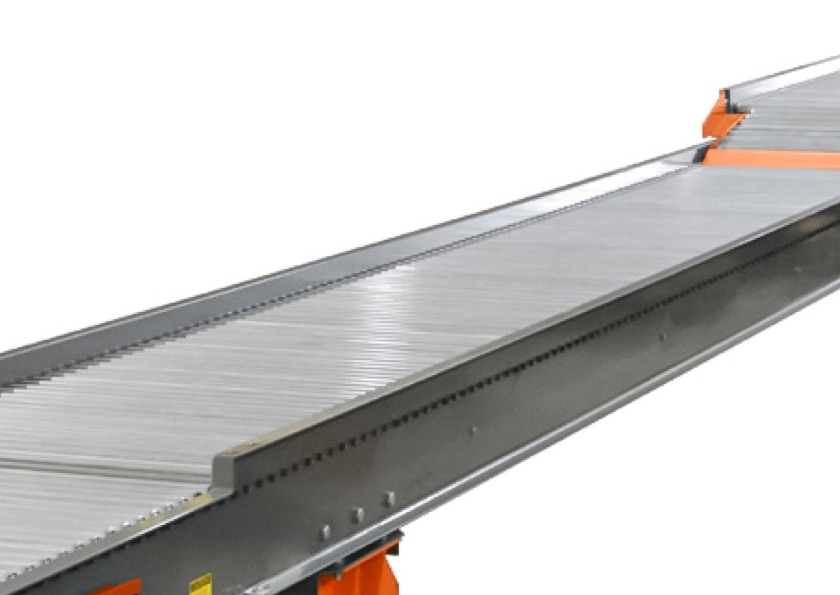 Product Guides
Structural frame work and 1.9 inch diameter rollers are set low in the frame to create its own integral product guides to help reduce potential product damage.
Durable Tires
Large pneumatic foam filled rubber tires will never go flat and easily move over dock plates and uneven floors. 
Roller Type

Heavy duty 16 gauge zinc plated steel rollers

Axle Centers

Standard: 3 in / Optional: 2 in

Traversing Motor

1.5 hp gear motor with Lenze reducer

Left to Right Steering

6 degrees

Conveyor Width

Indeed End: 35 in / Discharge End: 31 in

Conveyor Length

Up to 64 ft

Standard In-Feed Height

54 in

Standard Discharge Height

26 in

Construction

Structural Channel Base
Herringbone Transition
Fan & Light Stand
Fused Electrical Disconnect
Operator Controls for Upstream Conveyors
ABEC Sealed Precision Bearings
MECHANICAL :: 24 Months

ELECTRICAL :: 12 Months
Technical Support
Installation & Service
Preventative & Routine Maintenance
Application Support
Operator & Maintenance Training