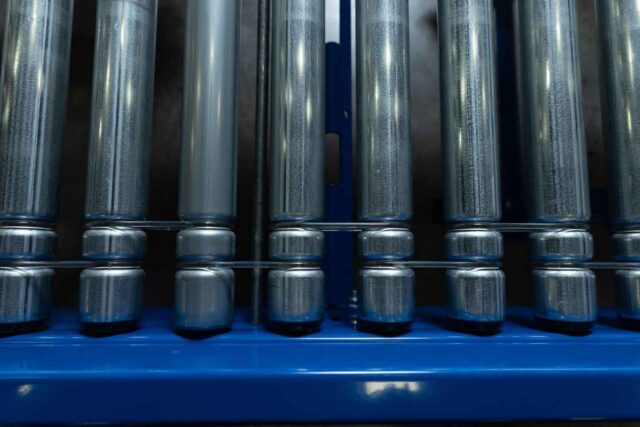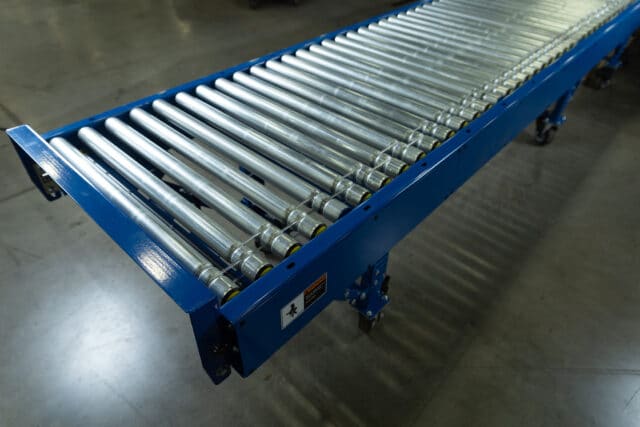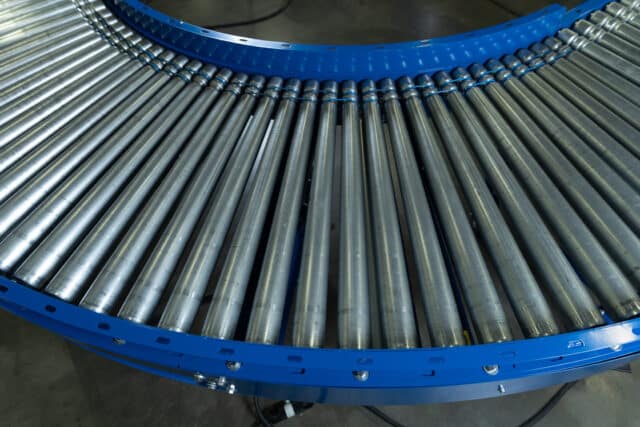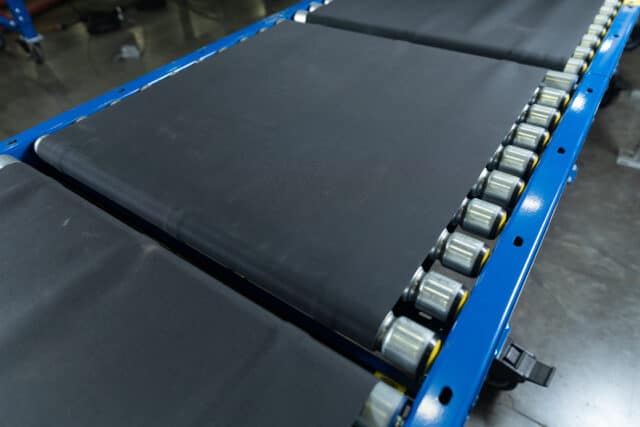 BestConnect MDR can be utilized to create systems for a variety of applications including package transfers, semi-automated sorts, and tying in manual packaging/workstations. These solutions can be quickly installed or reconfigured thanks to modular design, minimal components and hardware, and simple controls.
The brushless 24V DC motors found in BestConnect MDR are capable of more starts and stops and feature up to four times longer life than traditional brushed motors. Each modular section of BestConnect MDR is networked with the other sections, allowing greater control and accuracy throughout the system. They may also be added to customer networks for enhanced monitoring and controls.
Features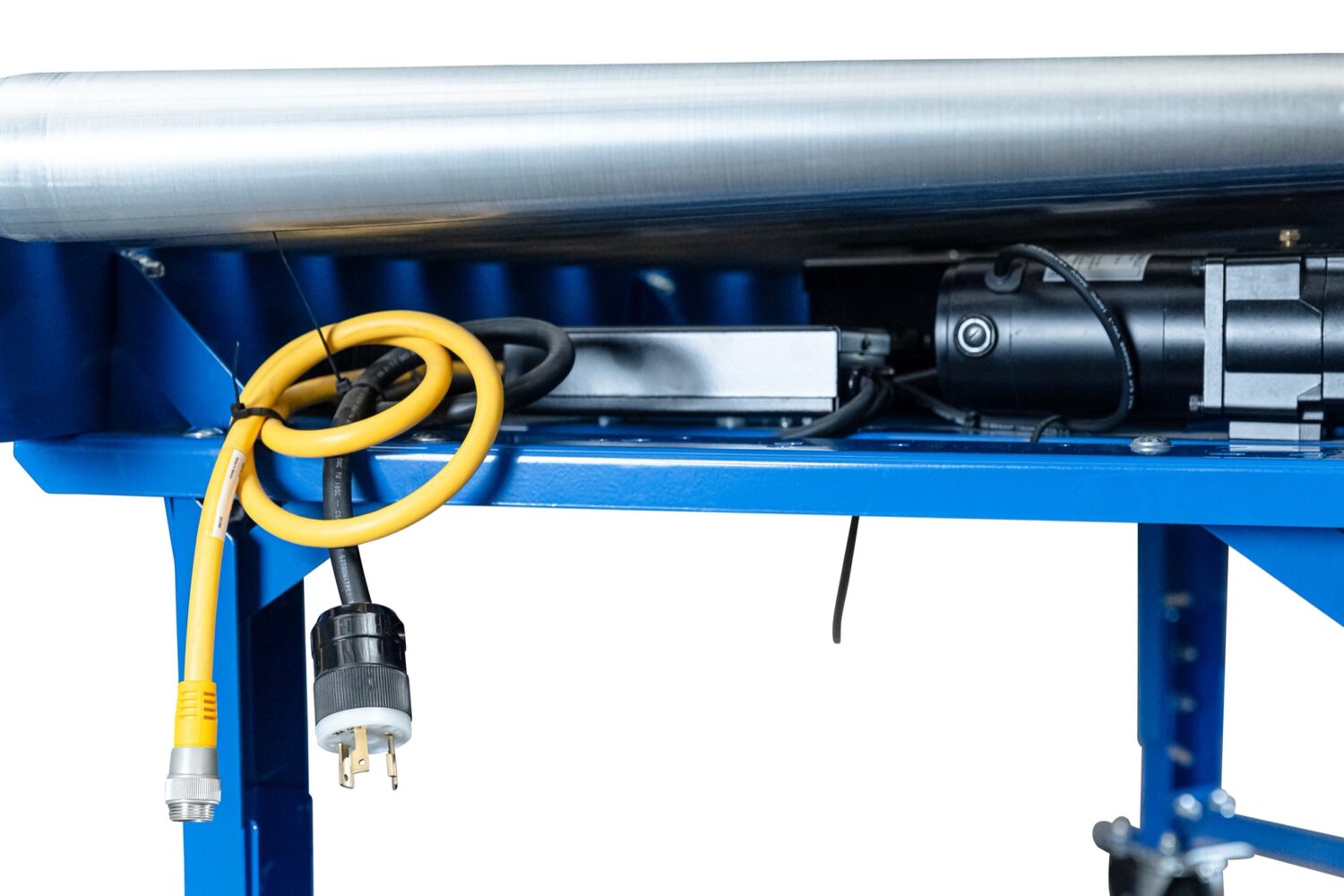 Communication & Power Cables
BestConnect power and communication cables are simple to use. Sections are designed to not require field wiring or fabrication, and have twist and lock electrical connections.
All sections of BestConnect are powered from 30AMP 110VAC power that is then transferred to the motors operating on 90VDC.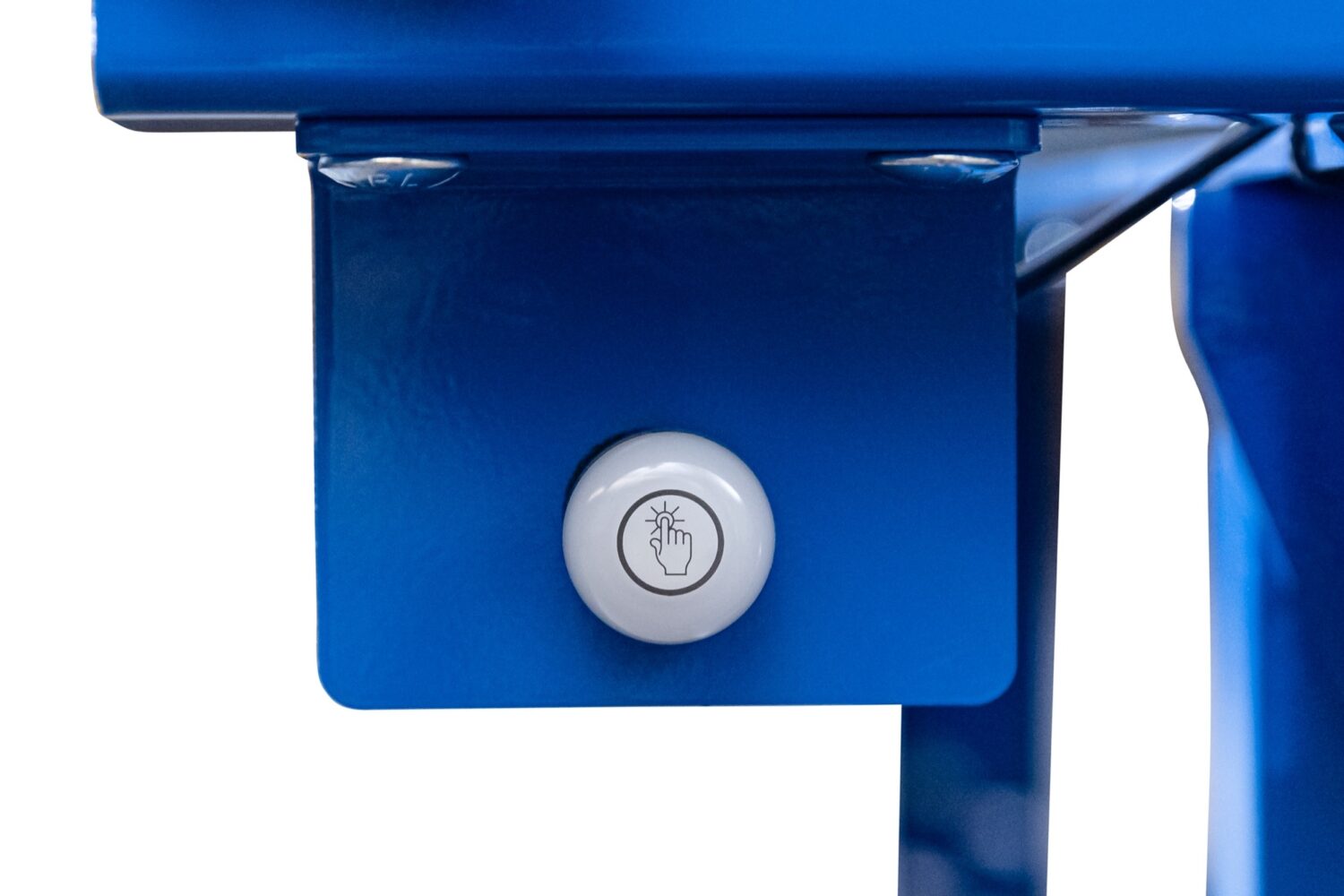 Illuminated Start/Stop Touch Button
Has different color lights help quickly identify which sections have been stopped (green / red).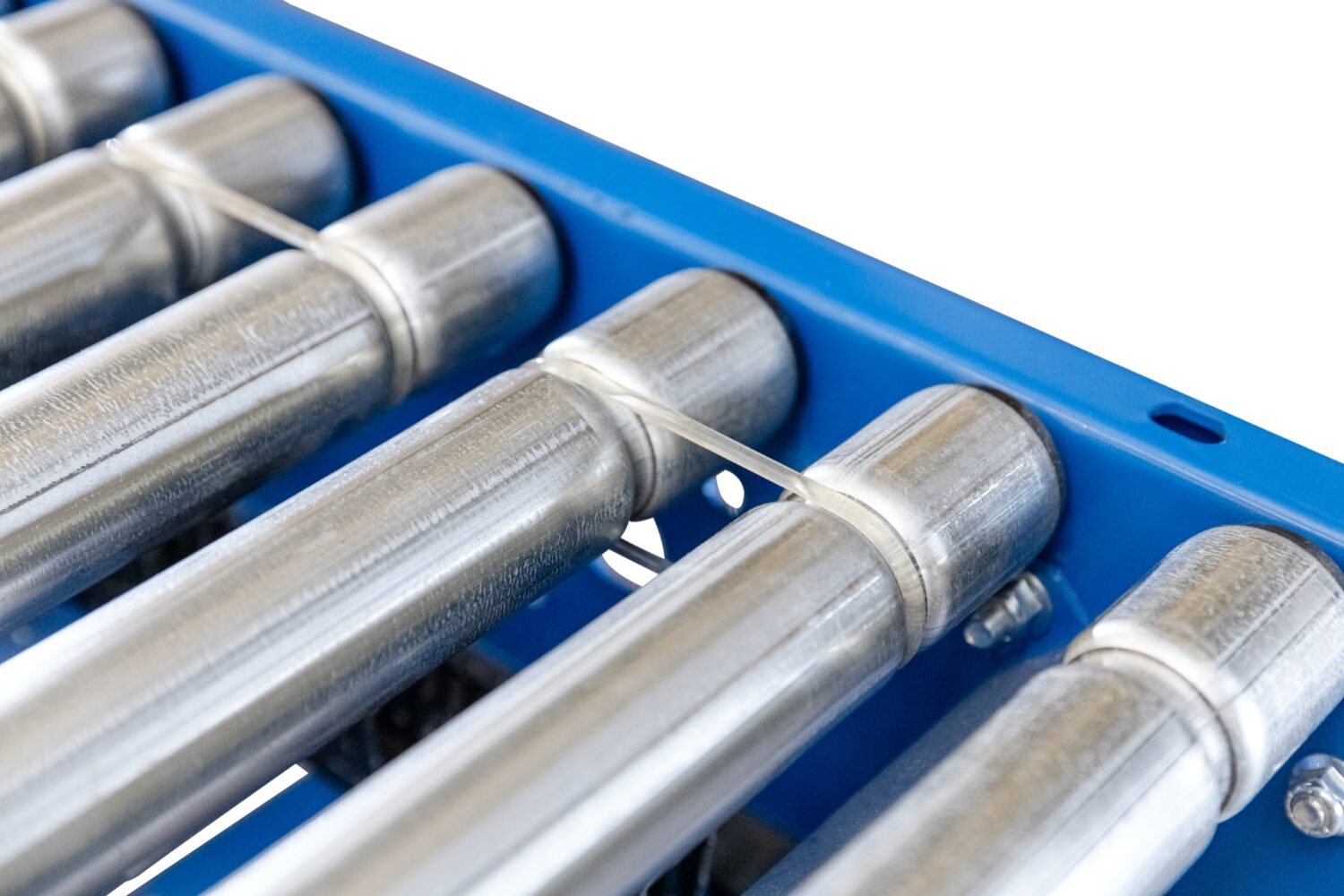 Heavy-Duty Rollers
BestConnect conveyors utilize 1.9″ rollers on 3″ axle centers to convey product.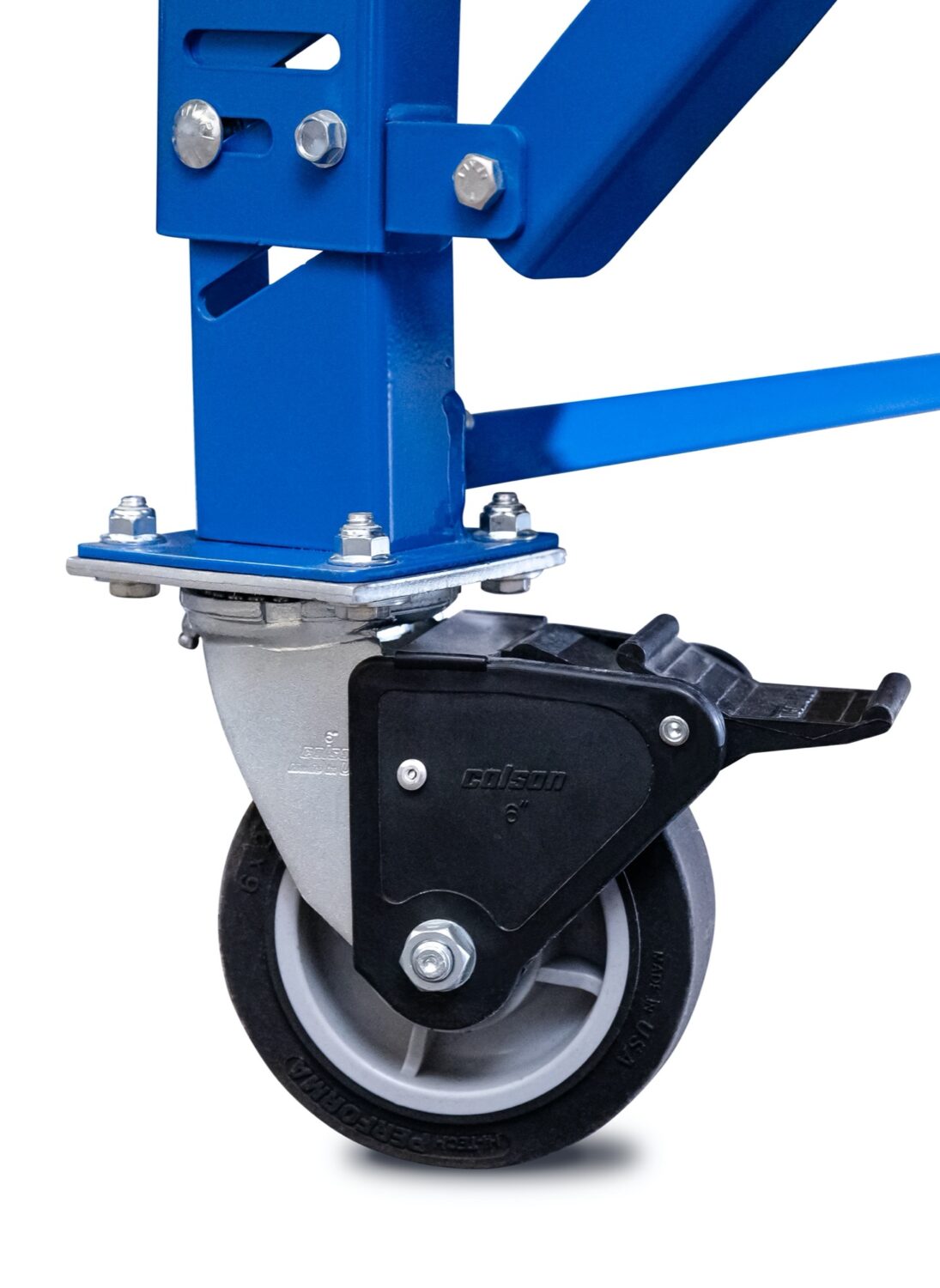 Heavy-Duty Casters
Heavy duty 6″ x 2″ casters allow for easy movement for system reconfiguration, and the lock brakes help secure the conveyor in place while in use.
Section Types

Straights

Straight sections are the primary building block of any system

Standard Lengths Available:
Standard Widths Available:
Accumulation Zones approximately every 33 in

---

Curves

Curves are used to change the flow direction

Conical Rollers
Universal for left hand or right hand applications

---

Merges

Merges can be utilized to pull index one lane into another.

Standard Length: 120 in
Widths Available: 30 / 36 / 48 in
Merge Angle: 45º 
Foot pedal control, timed control & other options available based on application

---

Centralizers

Centralizers center packages before and after curves.

Standard Length: 120 in
Standard Width: 48 in

---

Belted Straights

These are comparable to our non-belted straights, with added protection to sensitive products that need to remain level. These belted sections provide more precise separation while accumulating at multiple speeds.

Standard Lengths Available:
Standard Widths Available:
Accumulation Zones approximately every 33 in

---

Coated Roller Inclines

Coated roller inclines can be used to change elevations within a system.

Used to change elevation within system
Standard Length: 120 in
Widths Available: 36 / 48 in
Maximum Incline: 9-10º 

---
Roller Type

Heavy duty 16 gauge zinc plated steel rollers with precision bearings

Roller Widths

24 / 30 / 36 / 48 in

Standard Axle Centers

2 in / 3 in

Motor Speed

Variable 16-194 fpm

Conveyor Heights

Adjustable
Cord protection
Side rails: 3 x 120/144 in
Stainless Steel Dual-Frame Gap Cover
ELECTRICAL: 12 Months

MECHANICAL: 24 Months
Technical Support
Installation & Service
Preventative & Routine Maintenance
Application Support
Operator & Maintenance Training