PowerTrax Power Assist Conveyor
---
The PowerTrax takes the work out of moving conveyors in and out of trucks for faster, easier and safer while loading and unloading trucks. Simply press the forward button and the PowerTrax will pull your conveyor into a truck. Press the reverse button, and the PowerTrax will push your conveyor back out to the loading dock floor.
The chasis is all-bolted 10 gauge steel. A strong positive traction running gear pulls the 12" tired for easy traveling over dock levelers. No special wiring is required. Operates on 110 volts. Available with powered roller bed or gravity bed.
Features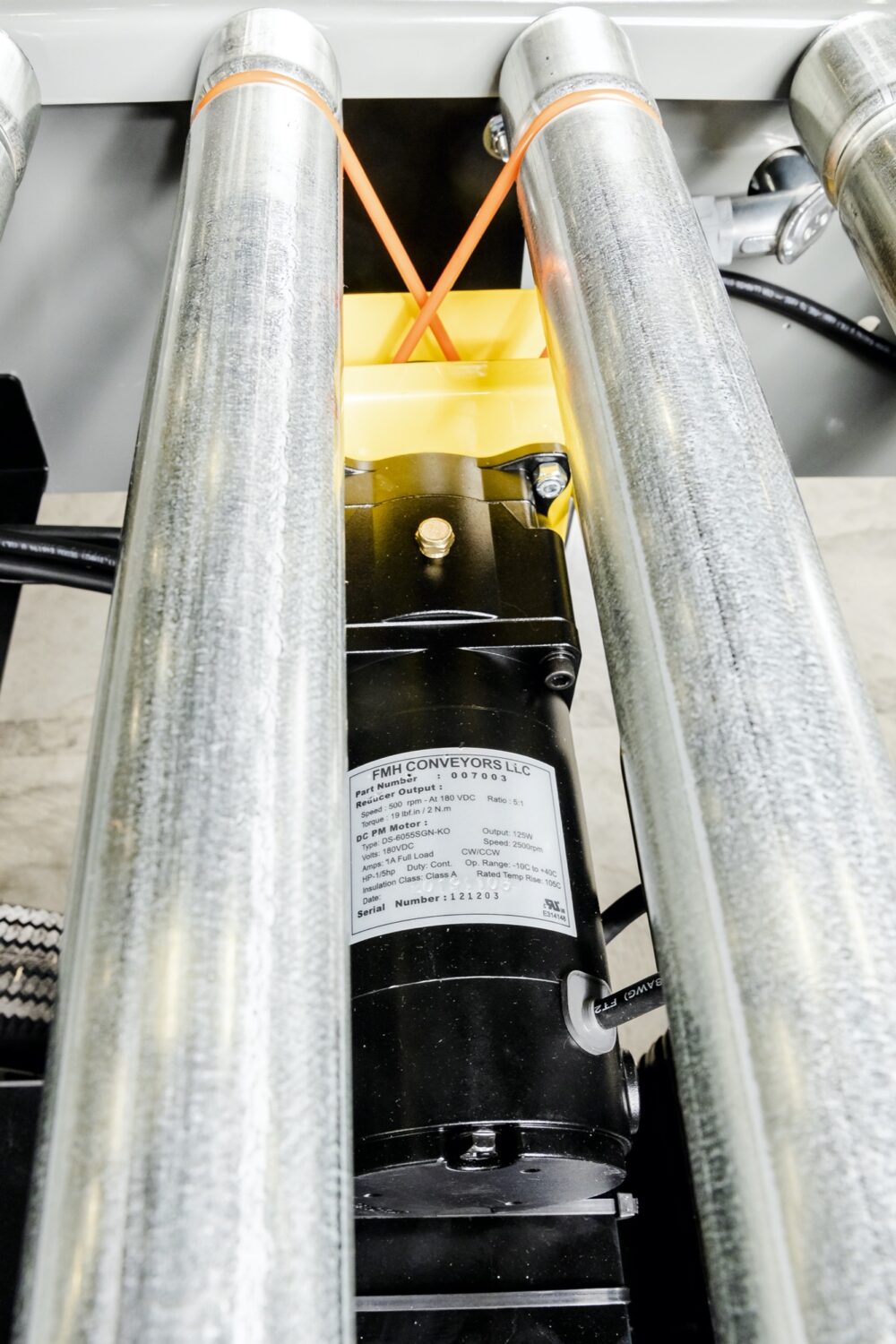 Roller Motors
Fractional DC motors with serviceable brushes help power the rollers which allows the product to convey without the assistance of additional personnel. These durable DC drive motors with 120 VAC allow allow adjustable line speeds from 0 to 120 ft.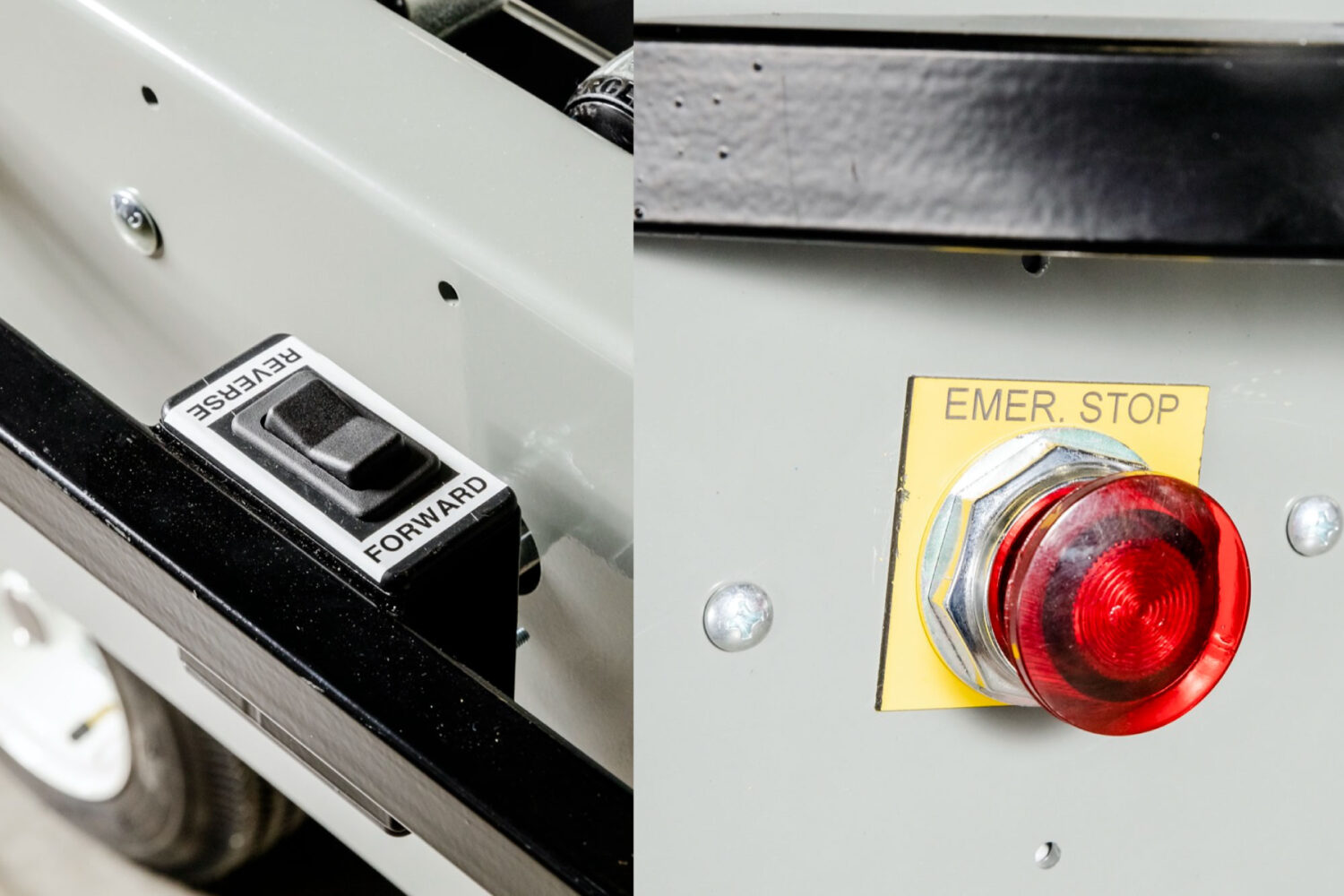 Safe & Ergonomic Controls
Because safety and ergonomics are top-of-mind for all dock operations, operators have access to multiple emergency stop buttons, strategically located for immediate access from multiple angles. Operators also have access to intuitive controls from both sides of the units.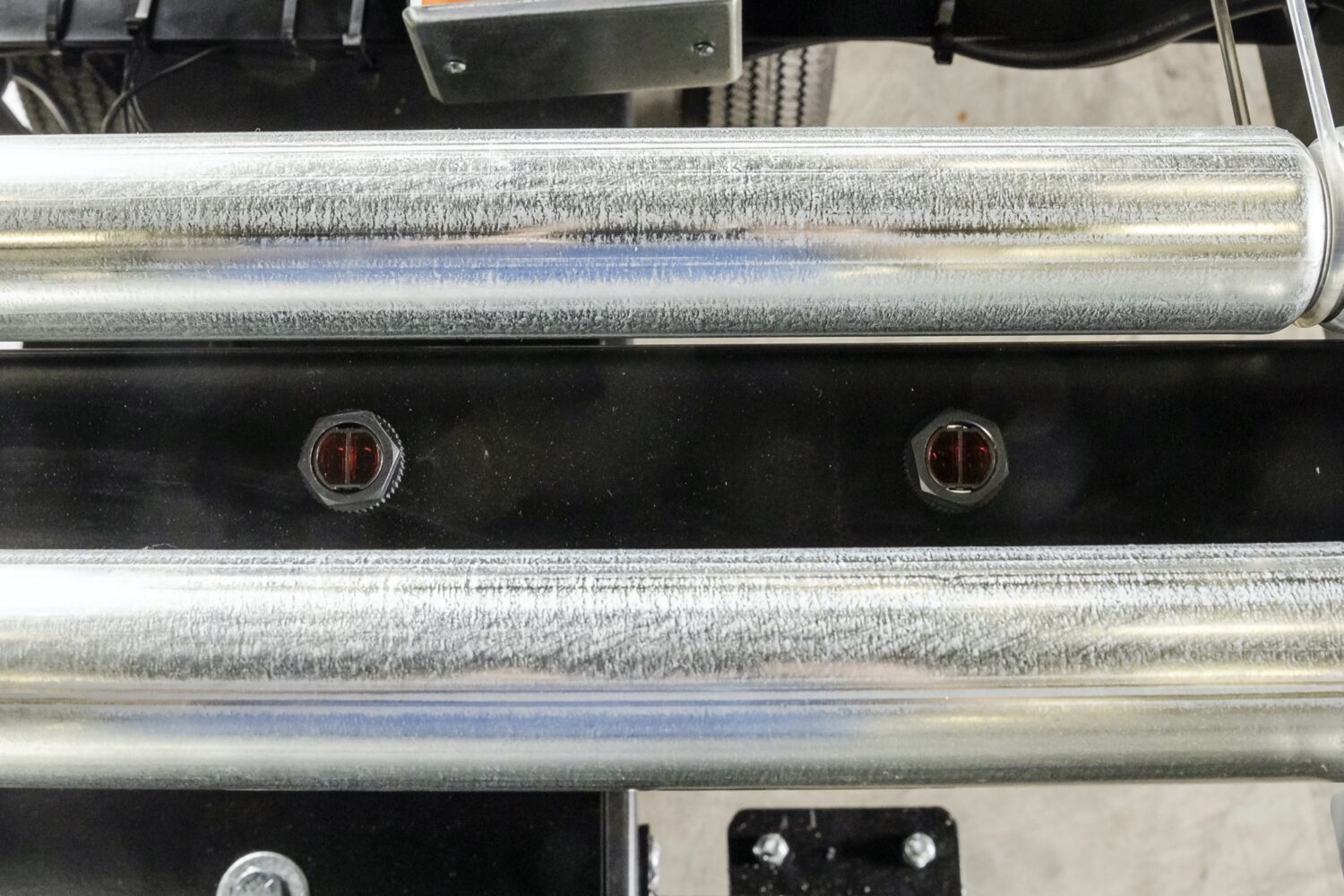 Product Flow Control
Optional Read-Between-The-Rollers photo eyes allow zero-pressure accumulation and can act as an electronic package stop. Electronic controls enable cartons to move directly to the discharge end without stopping until the reach the last zone of accumulation. When a carton is removed the conveyor will start again to bring the next carton into position.
Load Capacity

150 lbs / ft

Roller Bed Options

Powered or Gravity

Roller Type

Heavy duty 16 gauge zinc plated steel rollers with precision bearings

Preset Elevations

28 – 36 in

Motor Speed

Variable 0 – 120 fpm

Roller Motors

Durable DC w/ 120 v a/c

Drive Motor

.25 hp Parallel Shaft DC motor
Manual Package Stops
Photo Eye Accumulation
MECHANICAL :: 24 Months

ELECTRICAL :: 12 Months
Technical Support
Installation & Service
Preventative & Routine Maintenance
Application Support
Operator & Maintenance Training