Impact Roller Conveyor Carts
---
The Impact Roller Conveyor Cart is designed to protect your conveyor investments that are exposed to high volume, high impact loading or unloading. Using an impact cart at the in-feed end of your conveyor system will help protect the life of your flexible conveyor and reduce overall maintenance costs.
Impact roller conveyor carts are perfect for both loading and unloading applications. Customers can order these impact rollers as gravity or powered. The FMH Connect Kit can be used to connect to existing flexible conveyor systems not already equipped with an impact cart.
Features
Robust Design
With durable legs, frame and caster design, our heavy-duty roller conveyor impact carts are designed to take the wear and tear of a busy shipping and receiving area.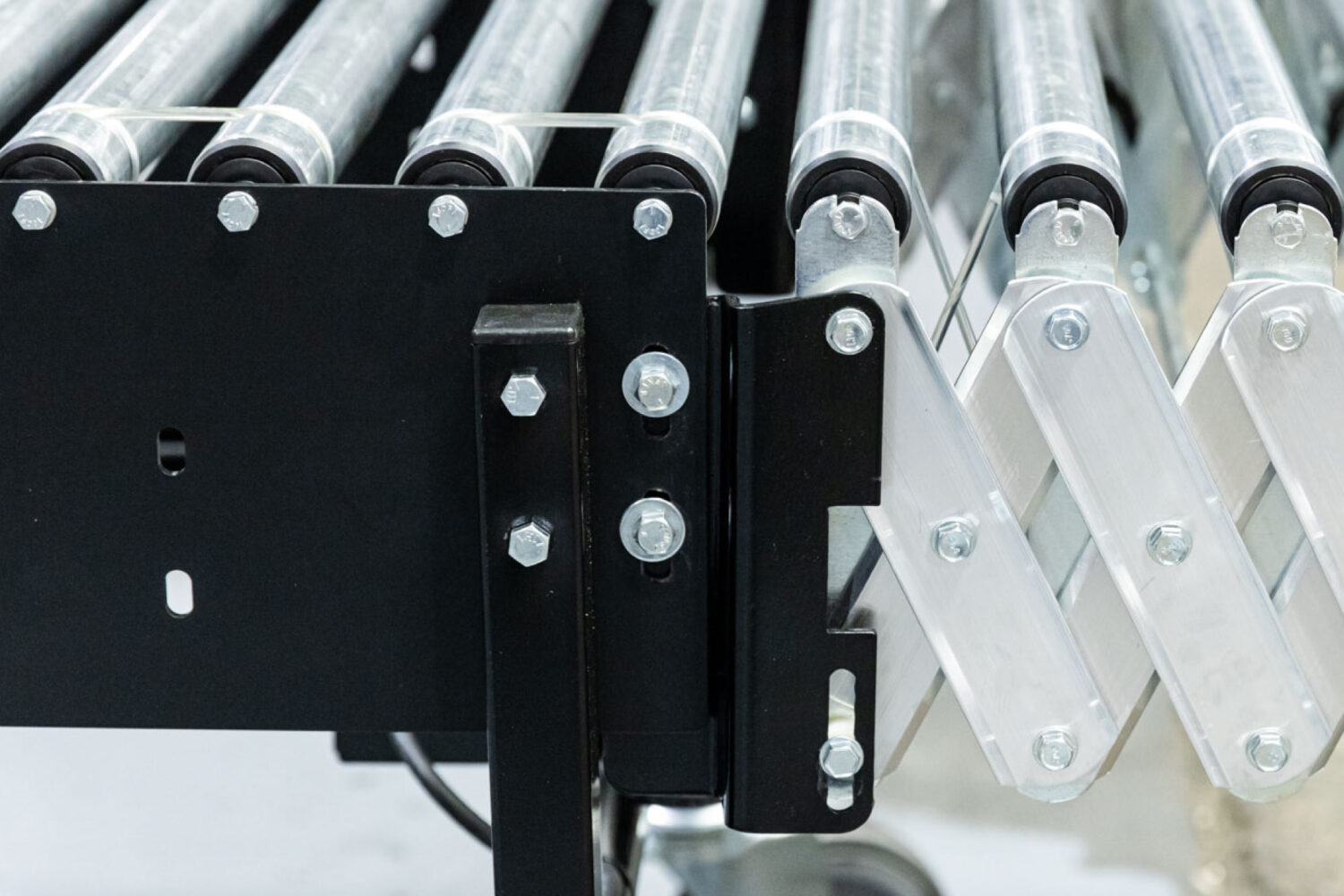 Secure Connection
These heavy-duty roller conveyor tables are securely connected to flexible conveyors. Optional Connect Kits can be utilized to retrofit existing conveyors to impact carts purchased at a later date.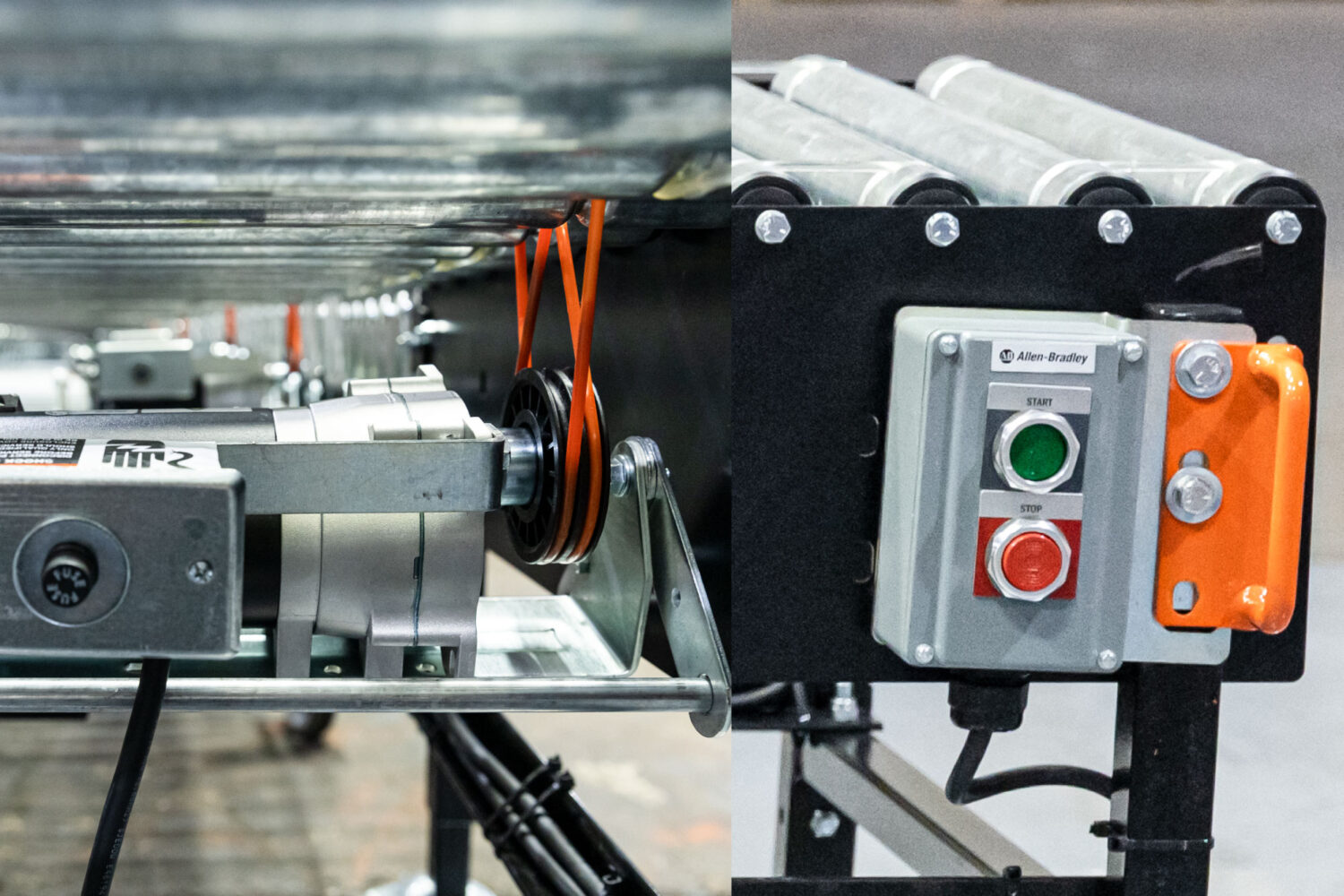 Optional Powered Features
This heavy-duty conveyor can have a gravity or powered bed. The powered option utilizes fractional DC motors with serviceable brushes to power the rollers which allows the product to convey without the assistance of additional personnel. Powered impact roller beds also have intuitive control boxes for quick on/off functionality.
Height

Preset to conveyor height

Roller Bed Options

Powered or Gravity

Roller Type

Heavy duty 16 gauge zinc plated steel rollers with precision bearings

Standard Caster Size

6 in x 2 in

Other Caster Sizes

8 in x 2 in

Optional Roller Motors

Durable DC w/ 120 v a/c

Motor Speed

Variable 0 – 120 fpm
LED Light
Reversing Setup
Accumulation
Operator Controls
4′ – XL Model w/ 2″ Axle Centers
MECHANICAL :: 24 Months

ELECTRICAL :: 12 Months
Technical Support
Installation & Service
Preventative & Routine Maintenance
Application Support
Operator & Maintenance Training