BestFlex Powered 1.9 Roller Flexible Conveyor
---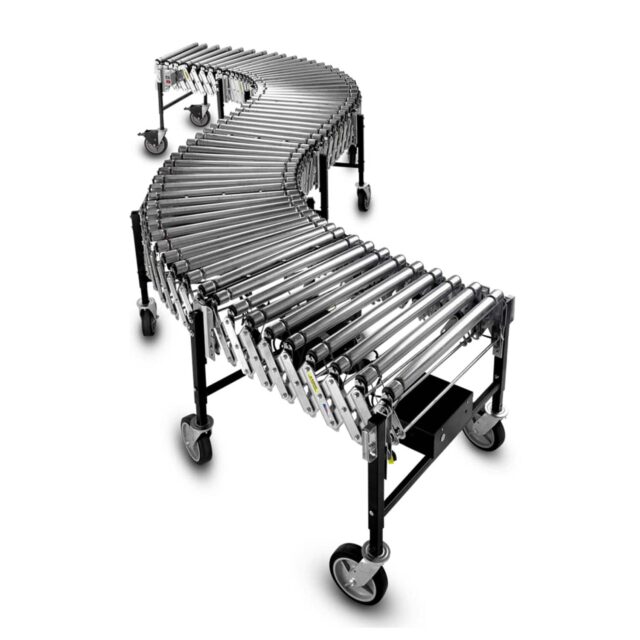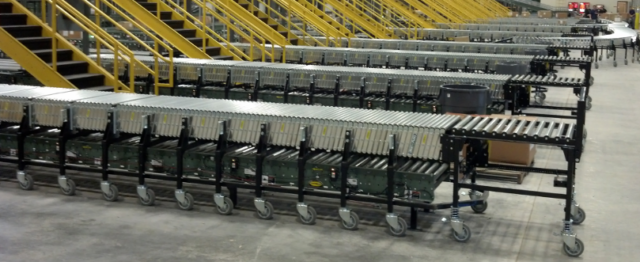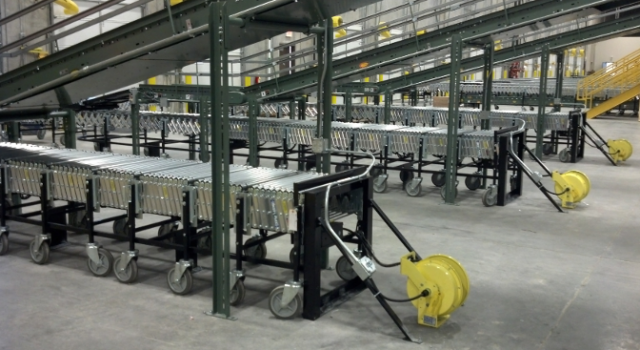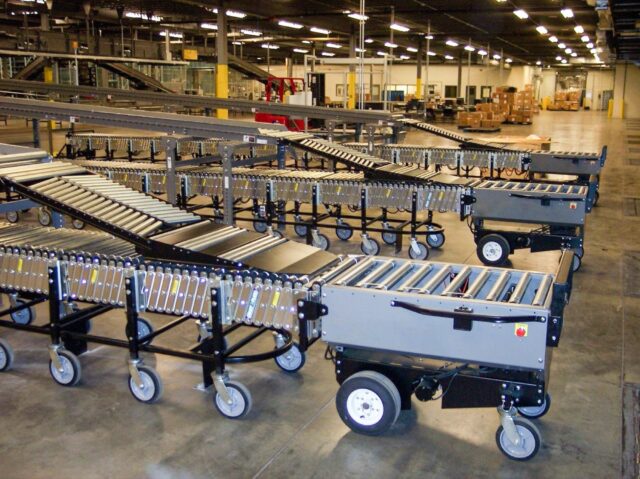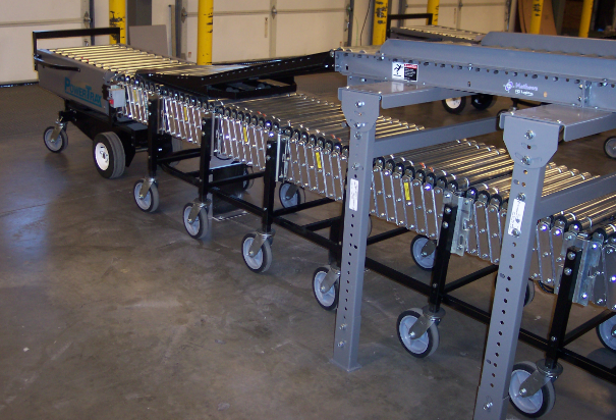 With its innovative design, the BestFlex® 1.9 powered roller conveyor requires less storage space when fully retracted and can service multiple docking doors for maximum productivity.By powering the conveyor, any package size can be moved any distance at variable rates of speed. It is an all-power conveyor that has a capacity of 100 pounds per linear foot.
The BestFlex® 1.9 features an easy and quick way to change out the drive belts giving you added durability and less maintenance down time. Flexible power conveyors provide maximum productivity in shipping, transportation and packaging applications where usability and adaptability are needed.
Features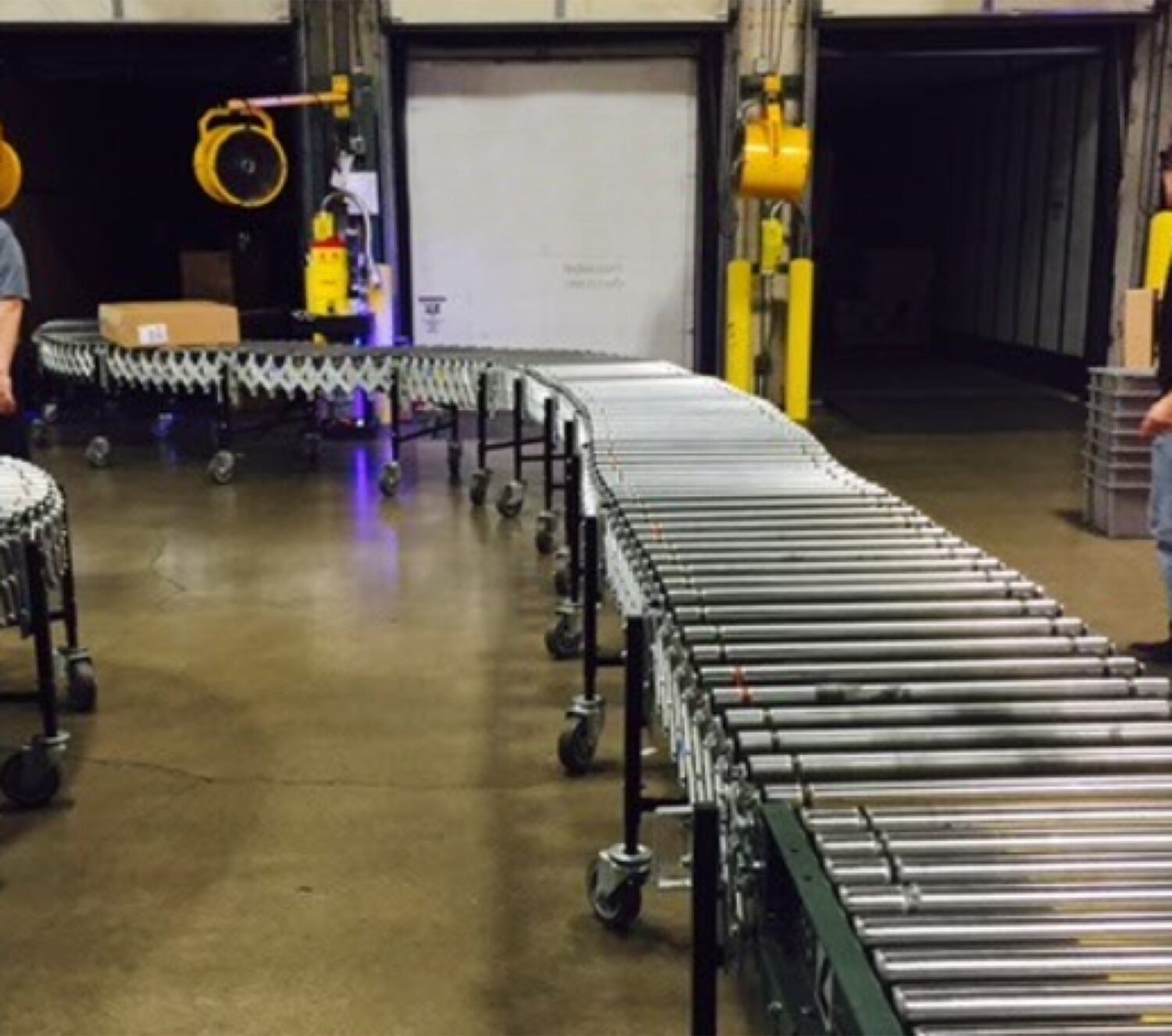 Flexibility
BestFlex conveyors are able to bend and twist as needed to go around obstacles. Conveyors can even curve up to 90º and 180º curves.
The flexibility of BestFlex conveyors also allows a single conveyor to service multiple doors.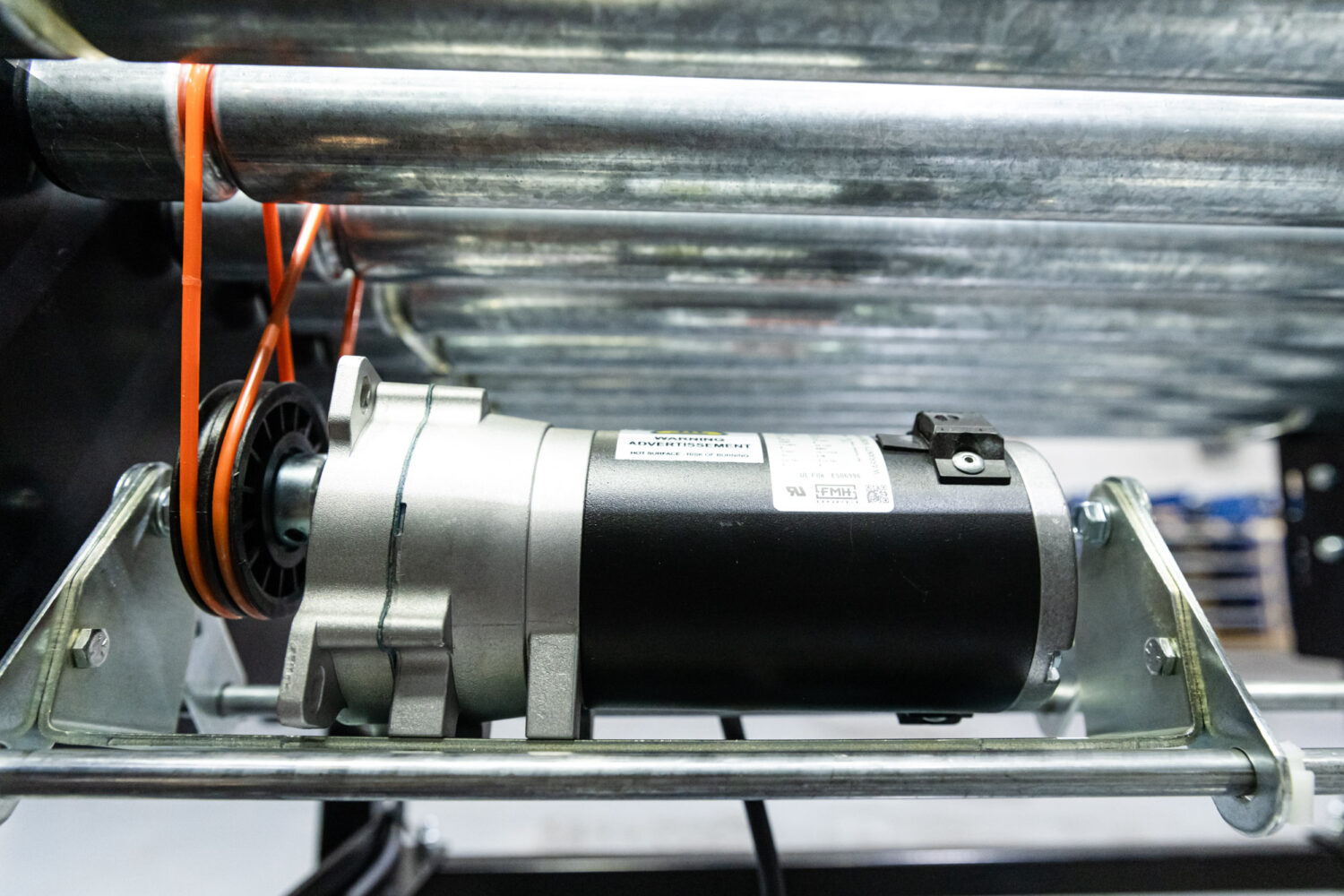 Continuous Duty Drive Motors
Fractional DC motors with serviceable brushes help power the rollers which allows the product to convey without the assistance of additional personnel. These durable DC drive motors with 120 VAC allow adjustable line speeds from 0 to 120 fpm.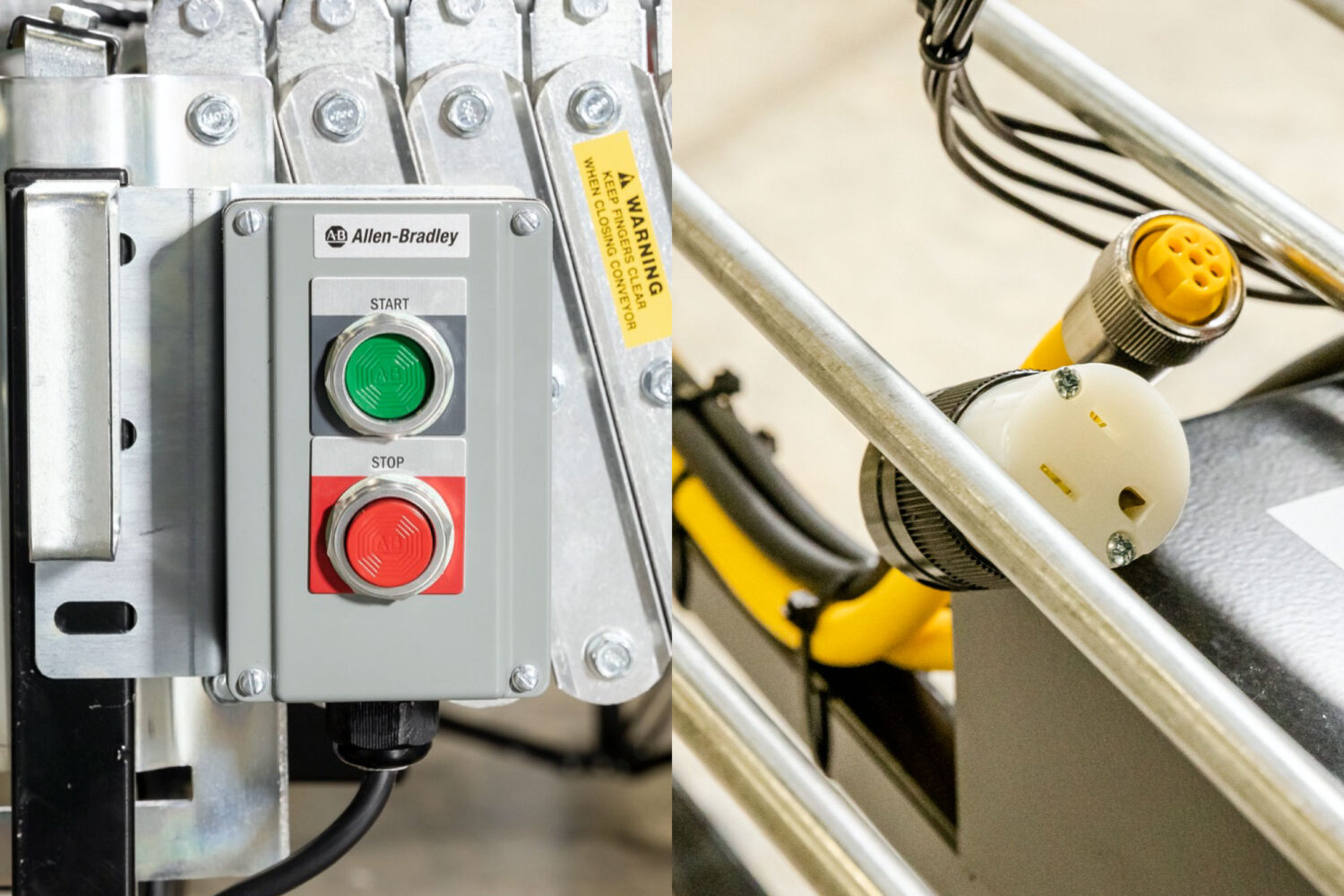 Simple Electrical Components
BestFlex conveyors are designed with simple to use power and communication cables, along with easy-to-use operation switches to power the conveyor on and off.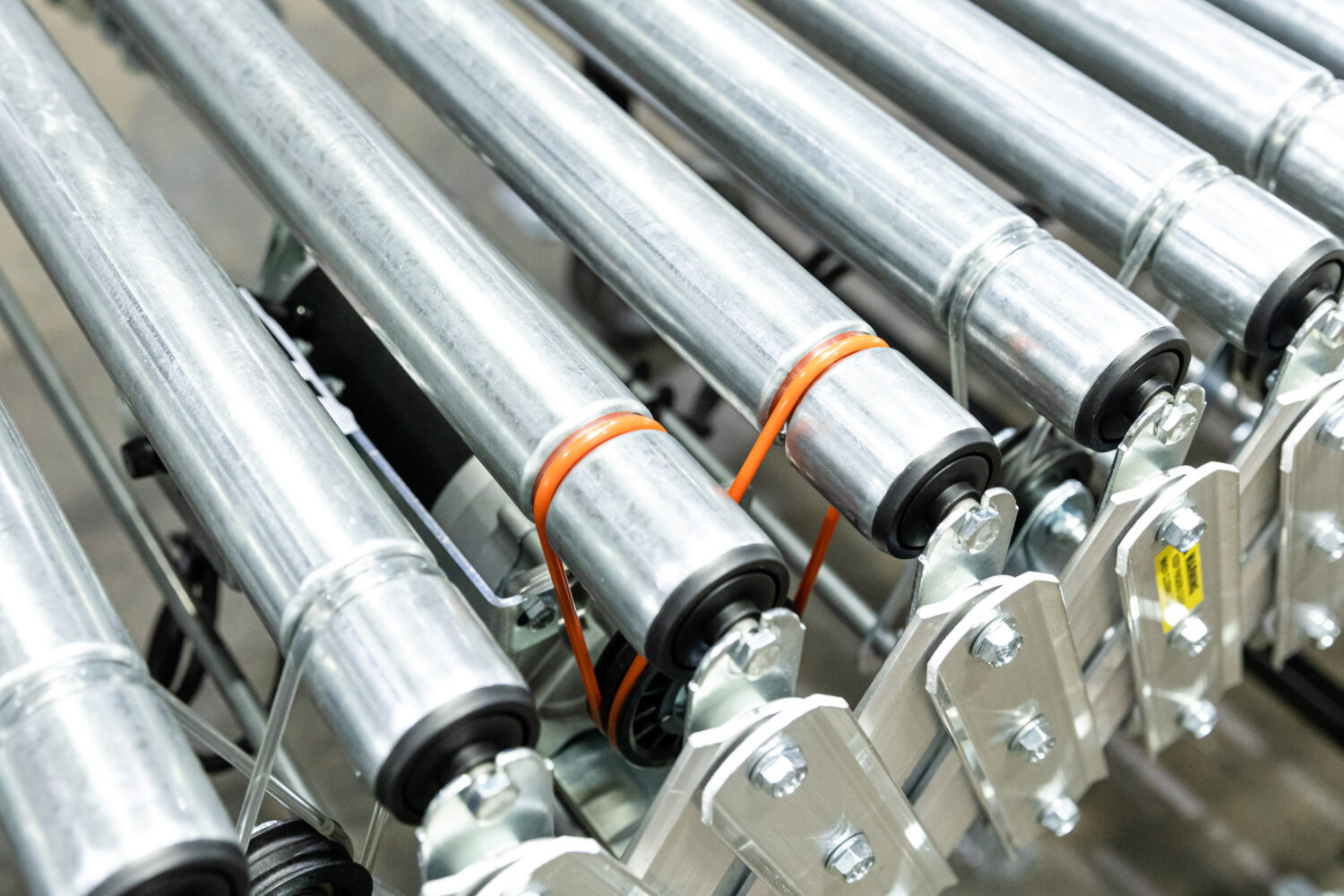 Heavy-Duty Rollers
1.9″ heavy duty 16 gauge precision bearing rollers on 12 mm axles provide a durable surface to convey products.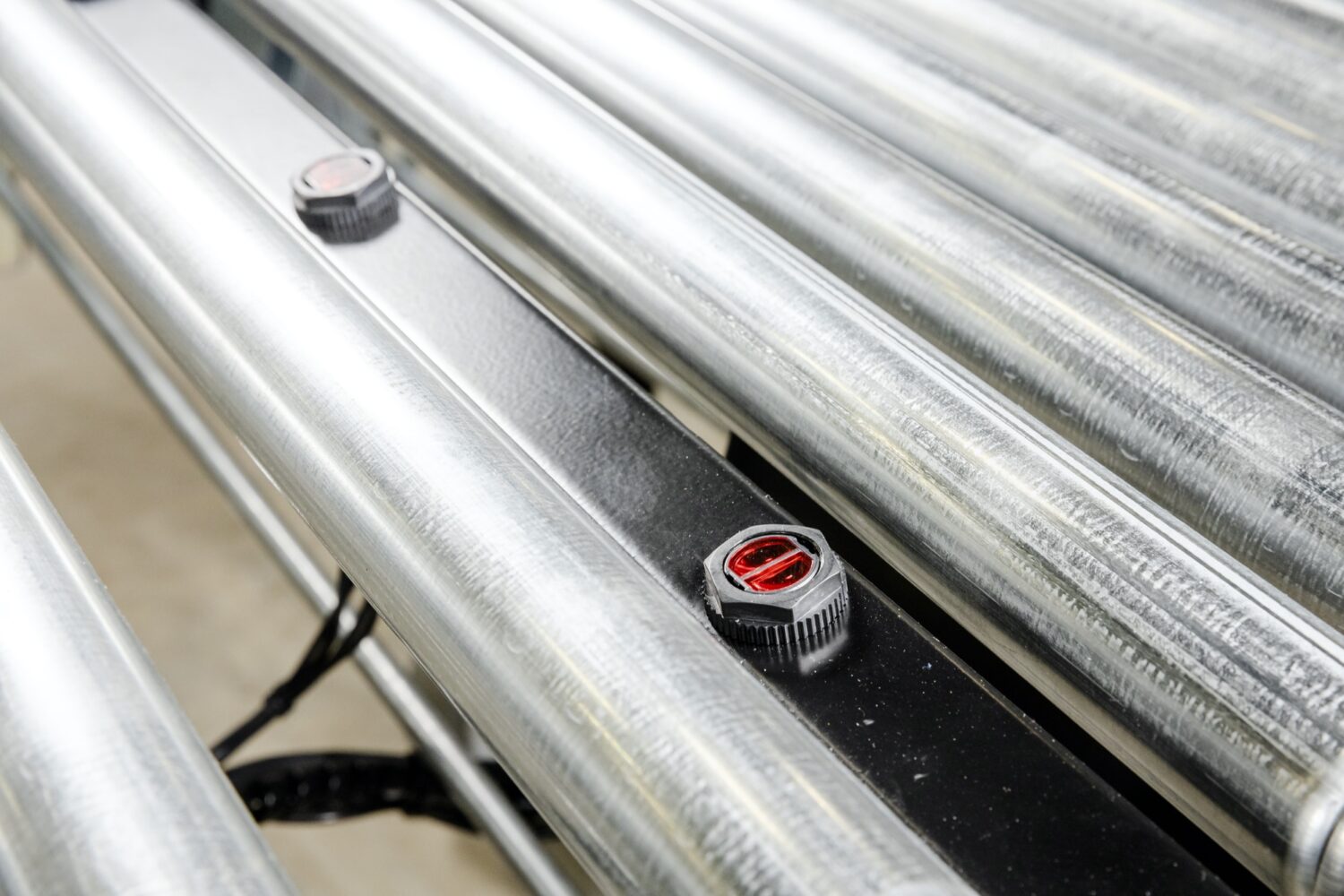 Product Flow Control
Optional Read-Between-The-Rollers photo eyes allow zero-pressure accumulation and can act as an electronic package stop. Electronic controls enable cartons to move directly to the discharge end without stopping until the reach the last zone of accumulation. When a carton is removed the conveyor will start again to bring the next carton into position.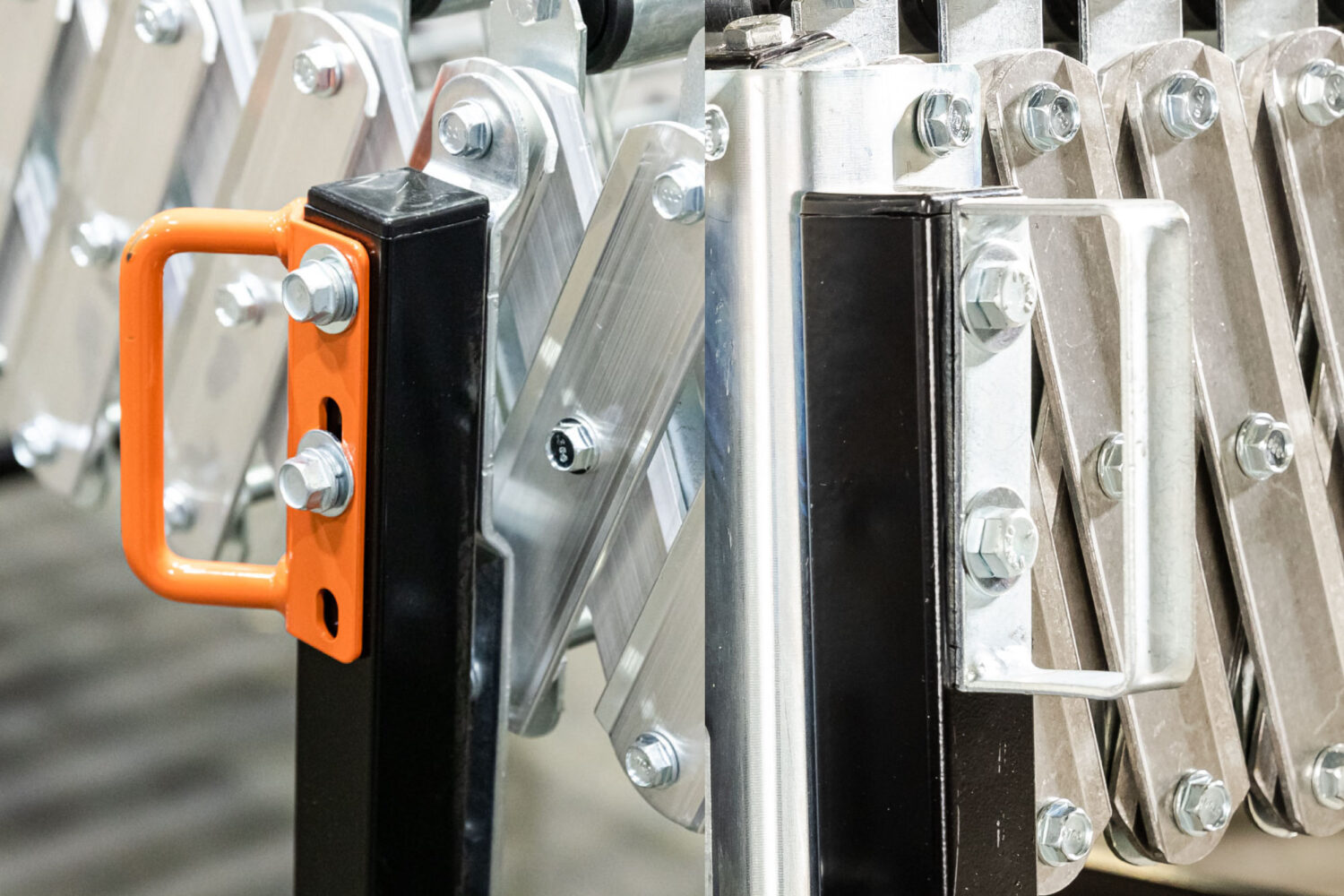 Ergonomic Side Handles
Ergonomically designed side handles provide a safe grabbing point for operators to open and close conveyors. BestFlex conveyors offer multiple handles types to ensure the best solution is provided.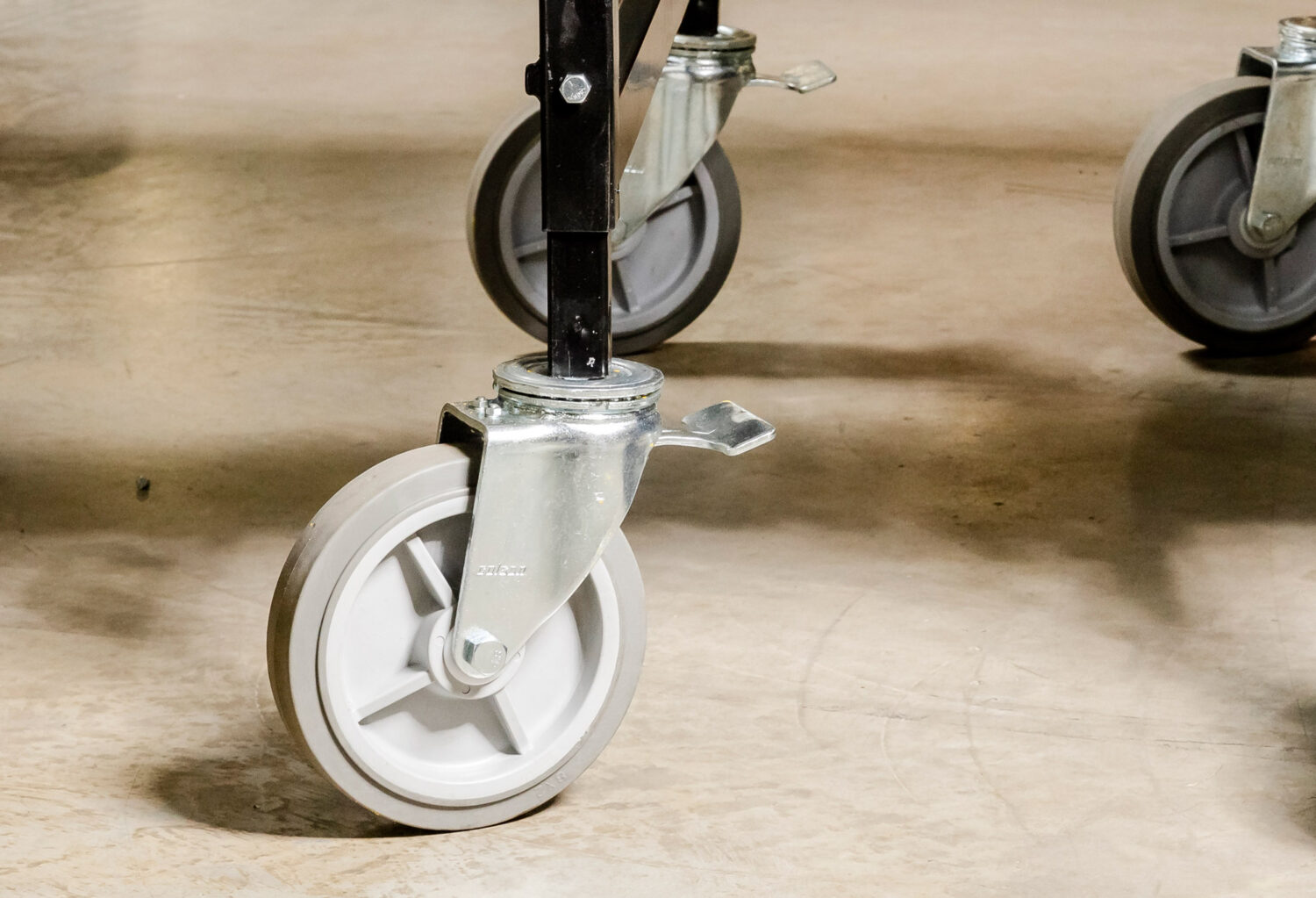 Heavy Duty Casters
Conveyor casters with brakes help make it easier to roll over uneven surfaces.
Load Capacity

100 lbs / ft

Roller Type

Heavy duty 16 gauge zinc plated steel rollers with precision bearings

Standard Axle Centers

5 in

Other Axle Centers Available

3 & 4 in

Drive Motors

Fractional DC with 120V AC Single Phase Power Supply

Electrical Amperage

15 Amp Standard Service / 20 & 30 Amp Optional Service

Conveyor Widths

18 / 24 / 30 / 36 in

Conveyor Lengths

12 – 48 ft

Conveyor Heights

28.5 – 37.5 in

Standard Caster Size

8 x 2 in

Upper Legs

1.5 in – Square tubing

Side Plates

2 in – Aluminum

Leg Design

Powder-coated, heavy-duty leg supports
Heavy Duty Impact Cart
Herringbone Transition
Guide Track
PowerTrax
Mobile Belted Loader
MECHANICAL :: 24 Months

ELECTRICAL :: 12 Months
Technical Support
Installation & Service
Prevenative & Routine Maintenance
Application Support
Operator & Maintenance Training