Flexible Material Handling And Best Conveyors Unite Under A New Name – FMH Conveyors
---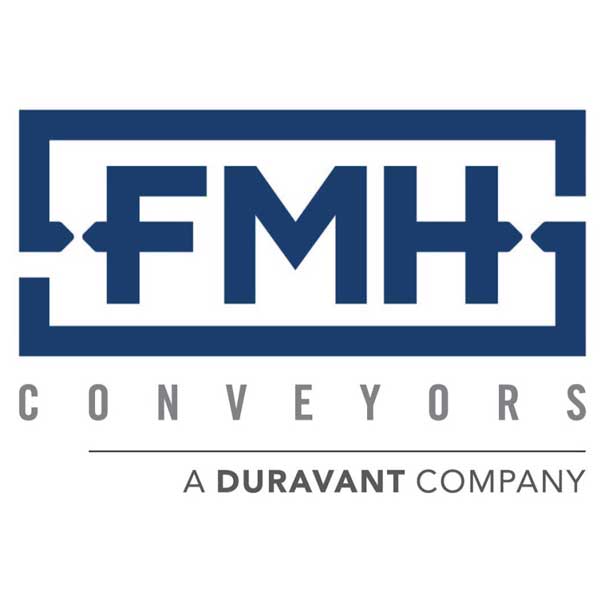 Flexible Material Handling and Best Conveyors, nationwide providers of flexible and extendable conveyors, have united and rebranded as FMH Conveyors. This newly merged organization has combined their expertise and resources to deliver higher value to material handling customers with an enhanced product portfolio, an applications-focused team of design and configuration experts, and an unparalleled service and support network.
Flexible Material Handling and Best Conveyors were brought together in 2012 via acquisition. While the companies continued to serve their customers and marketplace independently, they partnered and collaborated on many special projects. "Formally aligning these two great organizations was the next step," said Kurt Huelsman, Sr. Vice President & General Manager of FMH Conveyors. "For years, we've both worked really hard individually, but we quickly realized we were a stronger, faster and more innovative solutions provider together as one customer-focused organization."
The new name is a combination of the well-known identities of both companies. "Many of our Flexible Material Handling customers referred to us as FMH," said Huelsman. "The Best Conveyors name also has strong brand equity with our customers." Nestaflex, BestFlex, BestReach, and MaxxReach brands are well-known for quality and durability and are depended upon by the world's largest distribution and retail giants.
"Our top priority was to align our sales, engineering and applications design teams to our customer accounts," said Huelsman. "Providing the best and most complete service means building relationships with customers so they have quick and direct access to us at all times. As FMH Conveyors, we will continue to deliver the same dependable quality, same unparalleled support, and the same expertise that has made us the undisputed leader in truck loading and unloading applications. We give you innovative solutions with products that work hard and people that work harder."
FMH Conveyors is debuting as a single-source solutions provider to the material handling industry at the 2015 ProMat Show in Chicago, IL March 23-26 in booth #3612. They will be introducing their new BestConnect product line, which is an innovative reconfigurable conveyor system that can easily link flexible, power and rigid products together to make unloading and loading trailers faster and more efficient.
About FMH Conveyors
FMH Conveyors, headquartered in Suwanee, GA, designs and manufactures products and services for truck loading and unloading applications. The NestaFlex and BestFlex brands lead the market in flexible gravity and powered conveyors, while MaxxReach and BestReach are the premier brands in telescopic and rigid belted conveyor systems. Known worldwide for their durability and reliability, FMH Conveyor products are engineered to support material handling applications for distribution centers, e-commerce, parcel post, retail stores, and a variety of manufacturers to help maximize productivity and increase efficiency. FMH Conveyors is a Duravant Company. For more information, visit www.fmhconveyors.com.
About Duravant
Headquartered in Downers Grove, IL, Duravant is a global engineered equipment company with an over 100-year operating history. Through their portfolio of operating companies, Duravant delivers trusted end-to-end process solutions for customers and partners through engineering and integration expertise, project management and operational excellence. With worldwide sales distribution and service networks they provide immediate and lifetime aftermarket support to all the markets they serve in the food processing, packaging and material handling sectors. Duravant's market-leading brands are synonymous with innovation, durability and reliability. Visit www.duravant.com.
---