FMH Featured Solutions: Last Mile Delivery
26/08/2022
---
Last mile delivery is a term used to describe the final step of the delivery process.  This means transporting the product from the nearest distribution center to its final destination- the customer's doorstep. Simply put, without the process of last mile delivery, products wouldn't make the expected delivery from warehouse to customer. 
Last mile delivery has taken off in recent years due to the rise in eCommerce and same day deliveries.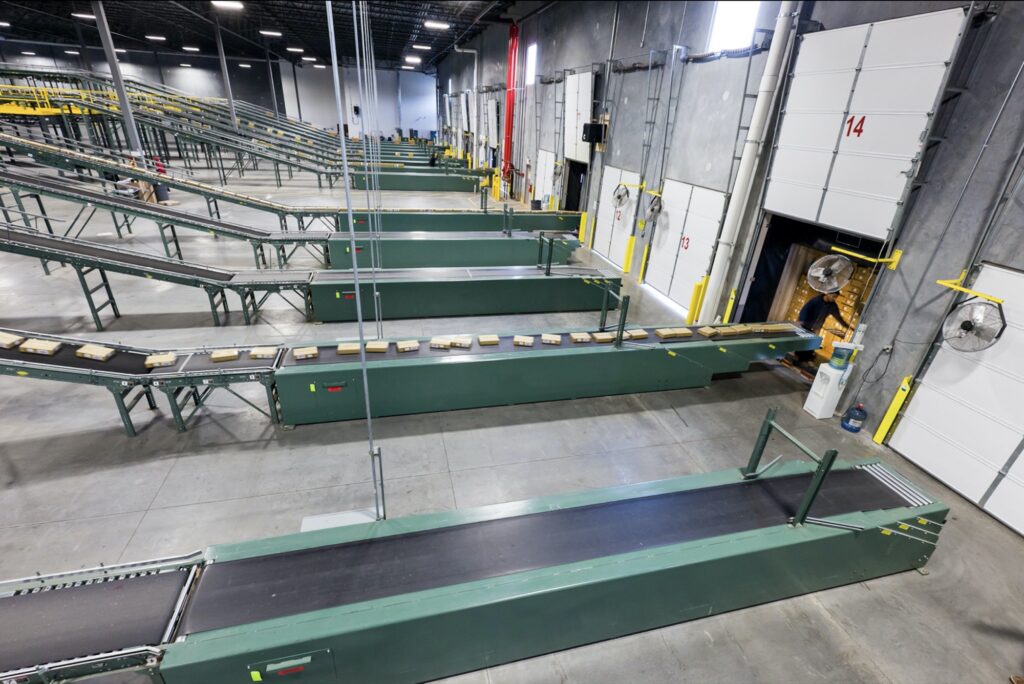 What's the problem? 
Last mile delivery is the most important (and costly) part of the delivery process.  A large problem for this service is that customers want a prompt delivery but without the higher price tag.  Customer expectations are higher now than ever before. If the delivery isn't executed properly, it may result in poor customer satisfaction.  
If the vendor fails to deliver last mile efficiently, they tack on higher costs and risk losing their customers.  
Amazon ranks as one of the top Ecommerce companies known for their fast delivery.  From their technology to their hardware, they have found a way to accelerate delivery times. Amazon packages can arrive at a consumer's door as quickly as the same day or overnight.  With the help of our flexible and configurable warehouse conveyors and systems, products are able to be moved more efficiently to help make this possible.  
Our Solution 
Industry outlook shows an expected continuance of growth within the eCommerce market.  This growth only fuels the need for fast, efficient last mile delivery.  We are here to help our eCommerce customers keep up with the demand for internet sales.  
Our conveyors help improve operation in order for these companies to provide optimal service; this includes loading/unloading trucks and manual sortation. Our machines help fulfil orders quickly, regardless of package size or weight.  
FMH caters to a full range of eCommerce businesses, big or small. Capacity can pose a problem for some. In that case, LITESORT's automated sortation system may be the right solution.  Designed for a rapid deployment scan and sort system, this will not only help with time management and higher costs of system implementation, it also helps rid unnecessary manual sortation labor.  The heavy-duty casters and foldable diverted wings help with mobility and storage. These features aid in getting the most value of the facility's square footage.  
The MaxxReach telescopic conveyor system is another of several from FMH that perform well for last mile deliveries.  It is customizable and able to fit a variety of industrial and commercial needs. The robotic loader is able to fill an enclosed trailer without an operator, making it a good fit for eCommerce applications that employ smaller packages. These systems pack numerous benefits including productivity, safety and a decrease in idle time.  
To learn more about our solutions for last mile deliveries, visit FMH Conveyors.  
---