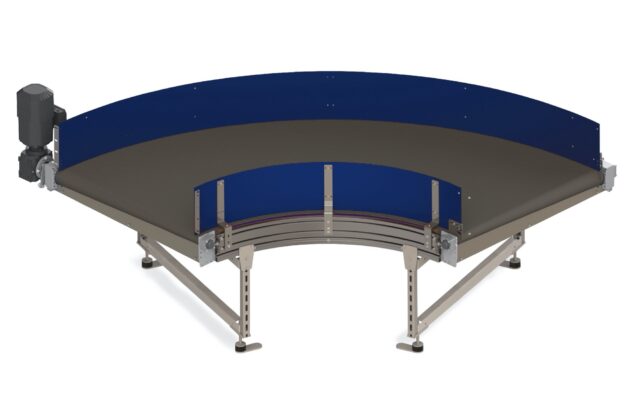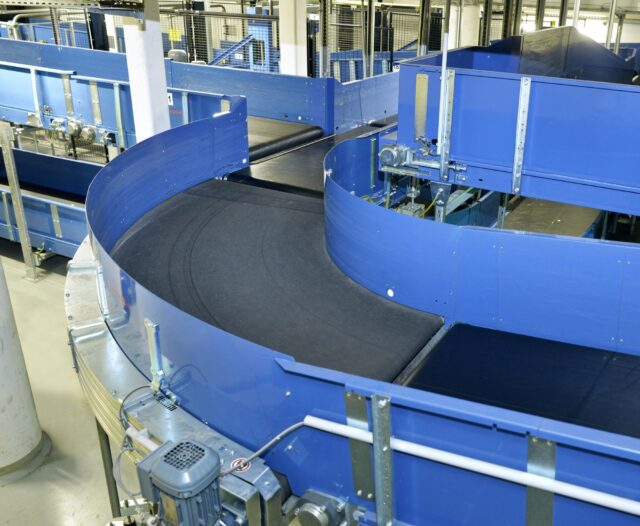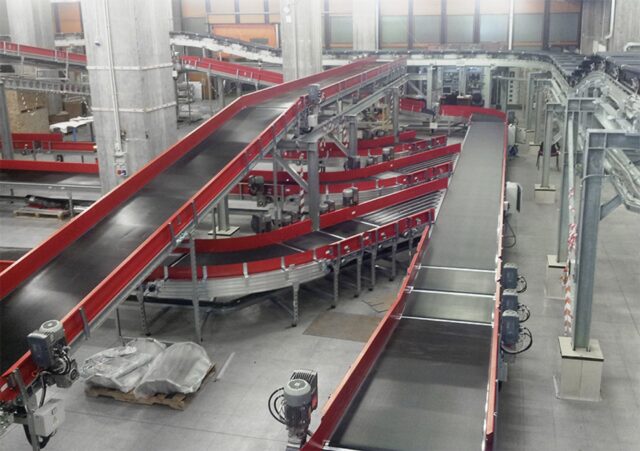 Curve Belt Conveyors (CBC) are built to transport heavy-duty loads and convey at speeds of up to 550 feet per minute. They are designed for stringent environments with continuous or clocked transportation of packages, containers, and packaged goods with changes in direction.
The CBC120 is available in a variety of modular designs ranging from 30º to 90º angles, and in a wide range of standard measurements or customer-specific measurements for integration into new or existing systems.
These conveyors are also equipped with a unique belt guiding system that makes performing maintenance or service work simple. The belt can be replaced in as little as 15 minutes. Whereas replacing a belt on a traditional friction-driven curve can take hours.
Features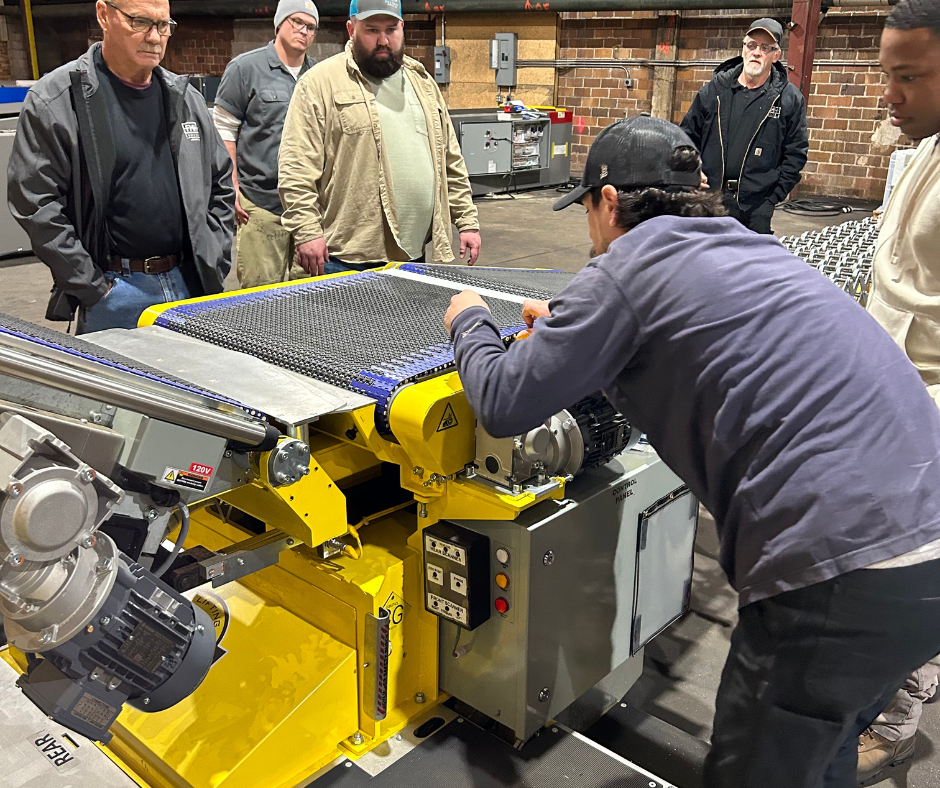 Quick Belt Changes
In scenarios where belt changes are required, the modular design of our conveyors enables a speedy resolution and minimal downtime, with changes occurring in as little as 15 minutes, instead of the hours required for other solutions.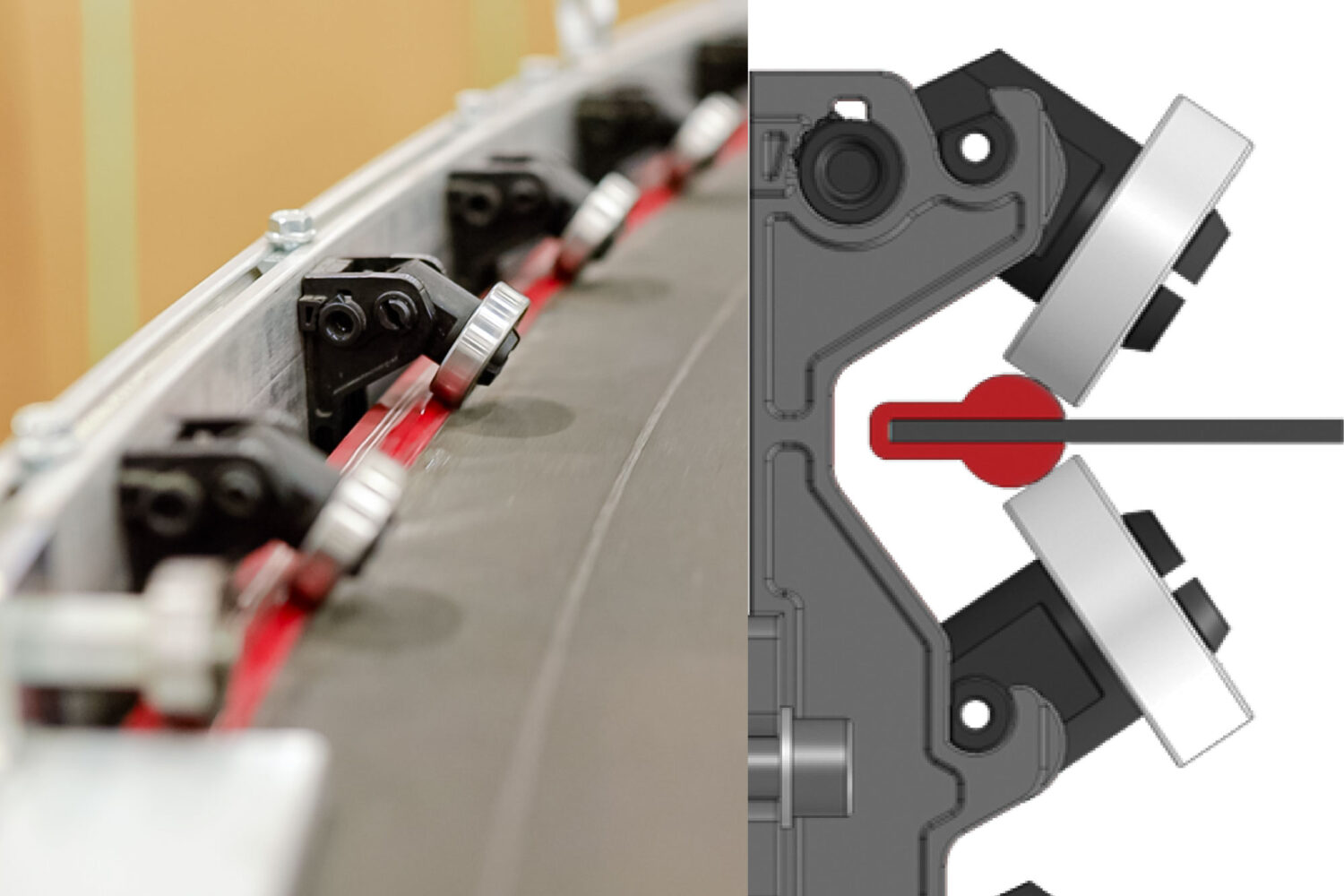 Highly Durable Guiding Profile
To meet the demands of heavy-duty applications, our curved conveyor solutions are built with offset joints and double seam-secured belt beading, providing guiding profiles that are five times stronger than traditional belt beading. By directly addressing and reducing these common breakage risks, we are able to nearly eliminate maintenance time.
Max Load Capacity

Up to 485 lbs

Unit Load Capacity

Up to 132 lbs

Inner Radius

Up to 78.74 in

Angles

30º / 45º / 60º / 90º / 180º

Motor Locations

Inner Radius / Outer Radius / Underslung

Belt Speed

Up to 9.19 ft/s (550+ fpm)

Power

230 / 480 VAC – 60 Hz

Construction

Aluminum Frame
VFD Frequency Control on Unit
Brake on Drive Unit
Photo Eye Flow Control
MECHANICAL :: 24 Months

ELECTRICAL :: 12 Months
Technical Support
Installation & Service
Preventative & Routine Maintenance
Application Support
Operator & Maintenance Training