Roles in a Manufacturing Organization
22/11/2021
---
The process of converting raw materials to a finished product takes numerous people and stretches across multiple departments. In short, our operation must sell conveyors, make them, and make sure they stay operational.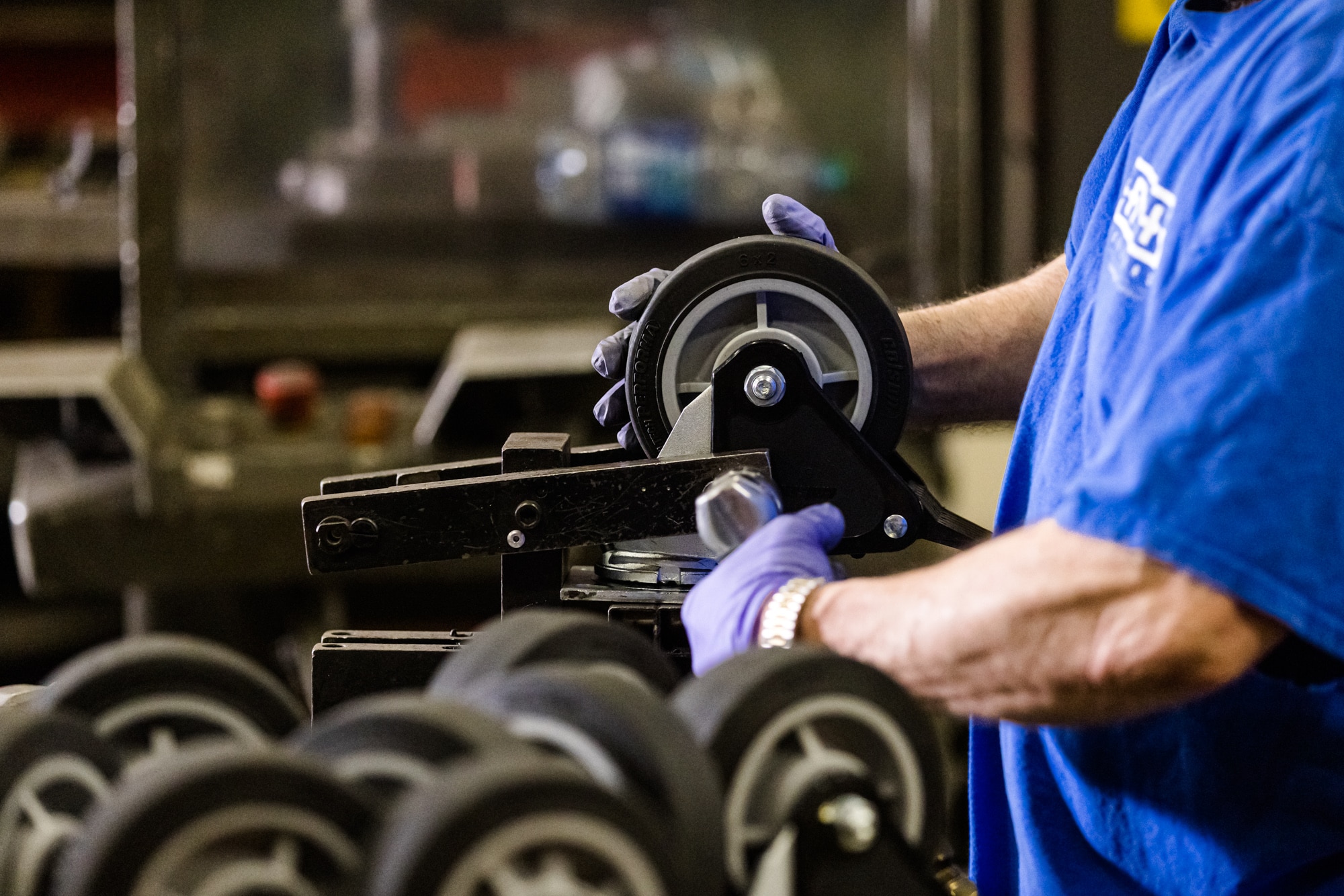 Selling the Product
Our sales team works directly with customers to determine their needs and understand their budget. Our Sales department is dedicated to working with our customers to provide the best solution for their needs.
Our Marketing department works closely with our sales department to help manage leads and develop consistent processes. By working with multiple departments, they can ensure that new and returning customers receive a consistent experience when working with our team.
Making the Product
The customizable nature of our conveyors requires our sales team to work closely with engineering for many projects.
Our Engineering team must often configure solutions for unique applications. They ensure that our conveyors align with the highest quality standards while meeting customers' expectations. Additionally, our engineering team focuses on product development and innovative design.
After a solution is determined, the order then goes to the supply chain and production teams. Supply chain is tasked with determining the needed materials and procuring them in a timely manner.
Then our Production team must build conveyors based on customer needs. Offering eight unique product lines means that our production facility must employ several different skillsets. Our conveyors go through fabrication (machining & welding), painting, assembly, and quality control.
As conveyors leave our facility, our Logistics team is tasked with coordinating shipping and ensuring customers are satisfied with the product delivered.
Supporting the Product
Our commitment to being a full-service provider doesn't stop at the product arriving to the customer.
Our SupportPro team is responsible for ensuring that our customers get the best performance out of their systems throughout its life. This encompasses preventative maintenance, service calls, technical support and troubleshooting, as well as spare parts.
As part of SupportPro, our field service team travels to facilities to offer their expertise, whether it be installation or repair work.
Additional Departments
Tasked with employee recruitment and coordinating administrative functions is our Human Resources department. They work to ensure employee satisfaction and coordinate across all levels to assist in strategic planning.
Our Accounting department ensures that all accounts payable and receivable remain current in order to provide the best service to our customers. They also monitor costs and measure key performance indicators.
Learn more about careers in manufacturing!
See all current FMH job openings.
---