SupportPro Tips: Extend the Life of Conveyor Motors with Brush Servicing
14/05/2021
---
Motor slowing down? Conveyors not performing as efficiently? Motor brushes might need servicing.
Most motors used to power the conveying surfaces of the BestFlex Flexible Powered Roller Conveyors are DC permanent magnet motors. These motors have a pair of serviceable brushes that wear with use. Brush life is affected by the speed of the motor, the loads being conveyed, the number of start-stop cycles and other factors. Therefore, brush life will vary from application to application.

Motor brush maintenance, if not performed, can cause overamping or slowdowns within the motor. In extreme cases, neglecting this maintenance can lead to complete motor failure. In both scenarios, overall system performance will suffer.
If you are not experiencing any issues, brush maintenance should only need to be conducted once a year as your conveyor ages. Make sure the power is disconnected before performing any work.
To start, remove the two brush caps located in the motor housing and then remove the brush insert. Use a properly fitting flathead screwdriver to avoid damaging the cap. Check to ensure that the brushes are 1/8th in. or longer. Possible armature damage could result from running the brushes beyond this wear point. Check brushes starting with the motor closest to the discharge end of the conveyor. Use this brush as a guide to check other brush wear.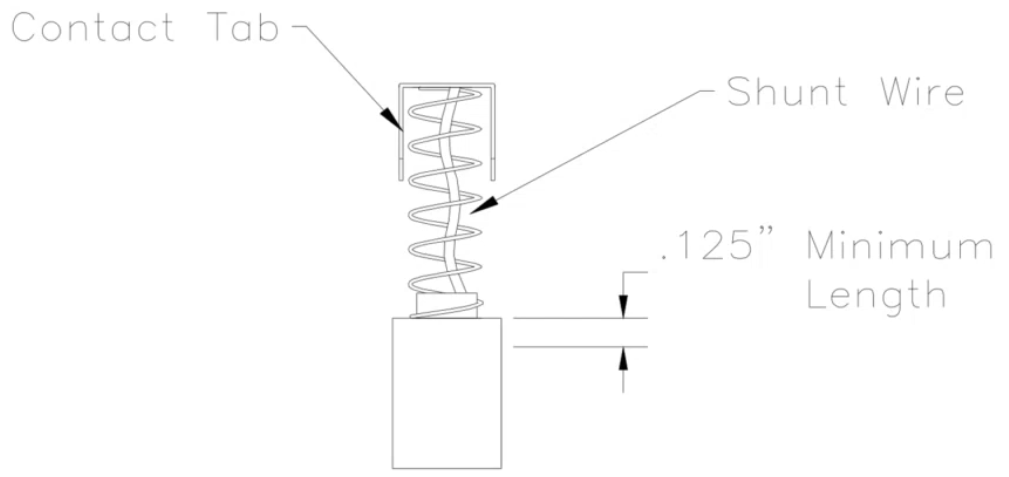 To reinstall brushes, use clean, dry, compressed air to remove any dust build up on the coils and internal brush housing of the motor. Ensure that coils are replaced in the same orientation in which they were removed. Be sure to align tabs correctly before placing caps and tightening. Complete the procedure for both brushes before moving to the next motor.
Once work is complete, connect power back to the unit.
This simple maintenance procedure will provide your flexible powered roller conveyor motors with a longer life and will reduce downtime on your equipment.
SupportPro provides this service as part of our preventative maintenance (PM) program. To set up a PM visit with one of our factory trained service technicians, click here to contact our team.
---