SupportPro Tips: MaxxReach Telescopic Conveyors Retrofit Kits
17/06/2021
---
Production and distribution workplaces are inherently high-risk. Depending on the situation, workers are exposed to widely varying temperatures, hazardous equipment, and often are in close contact with others.  A safe workplace requires creating and maintaining an environment that allows employees to work without risk to their physical and psychological health.  
One aspect of a safe workspace includes keeping and maintaining safe equipment.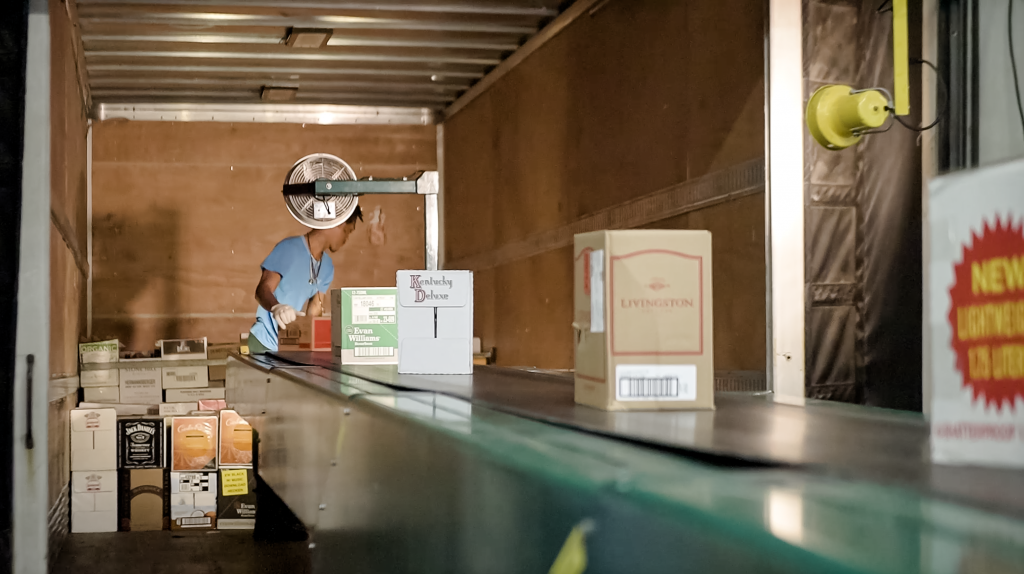 MaxxReach conveyors are designed to maximize fluid truck loading and unloading. This product has built-in safety features and a wide array of options to meet the custom needs of every end-user. The design of our telescopic conveyors eliminates pinch points while formed side pressings remove sharp edges and corners. Emergency stops and an audible horn also come standard with MaxxReach.
While many features come standard, there is an array of options that can be added to new machines or as retrofits to machines already in the field. These options were developed to help keep operators safe and to increase the life expectancy of equipment.
Retrofits are designed to work seamlessly with existing equipment. These kits are generally easy to install and work to boost productivity.
Fan Pole: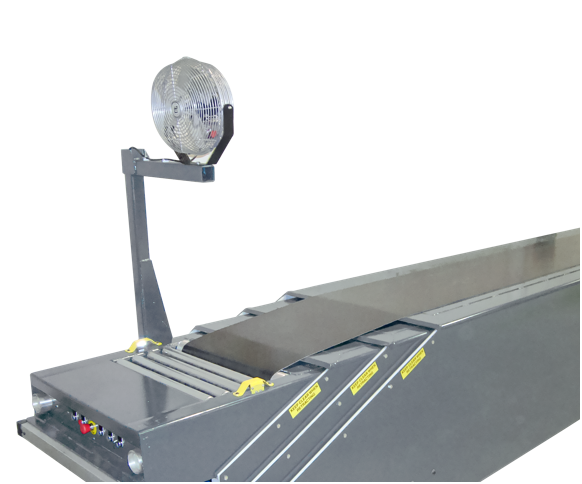 Increase the comfort of employees working in strenuous conditions by adding a fan to the end of any MaxxReach telescopic conveyor! This element can be applied to either side of any load or unload model and retrofits can be production ready in just hours.
Heavy Duty Extension Stop Bar: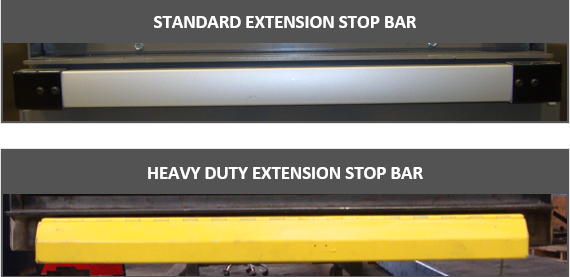 Aluminum stop bars are exposed to wear and tear through operations. To improve operator safety and durability, FMH has developed an all-steel construction Extension Stop Bar (ESB). By implementing a heavy duty ESB, equipment uptime is boosted by reducing downtime required for stop bar replacements. Replacing standard aluminum stop bars takes less than one hour per unit!
Side Wall Sensor: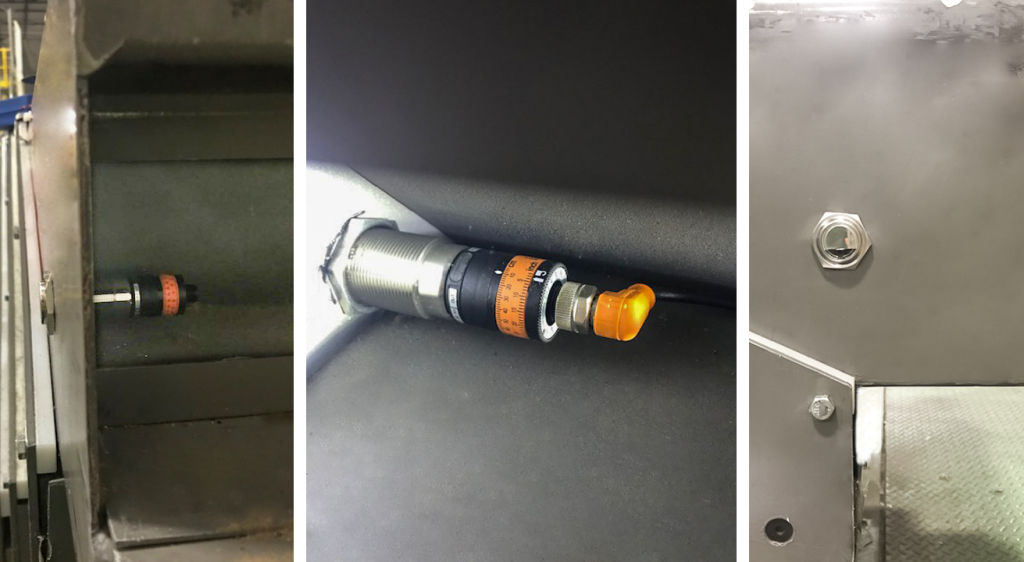 When trailers are not perfectly lined up to a building, conveyors have the potential to be extended into the side of trailers. Beyond potentially damaging trailers, this can also lead to warped conveyor frames that can cause damage or belt tracking issues. By adding a side sensor, downtime for equipment repairs is reduced and repair costs are spared.
Telescopic Rails: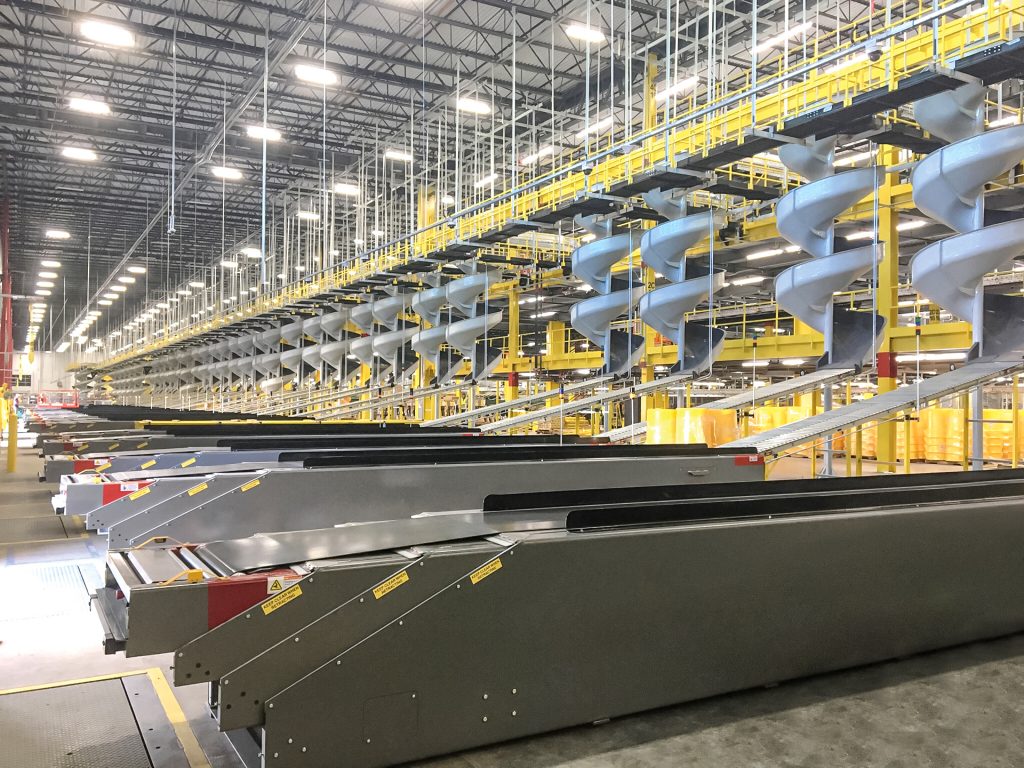 Depending on the application, some conveyed objects are at a higher risk to become disoriented on the conveyor. This can lead to package damage or safety concerns for employees with fallen objects. Our telescopic rails can better align product on the belt to prevent potential accidents due to packages falling or inherent trip hazards.
All our telescopic conveyors are designed with safety in mind. Some applications may have need for additional features that can be met by these or many other retrofit options. The versatility of MaxxReach ensures a great fit for a wide range of industrial and commercial environments.  
---