Industry Outlook: Trends in the Material Handling Industry
14/03/2022
---
Material handling is defined by MHI as any touchpoint of materials in manufacturing, distribution, consumption, and disposal processes.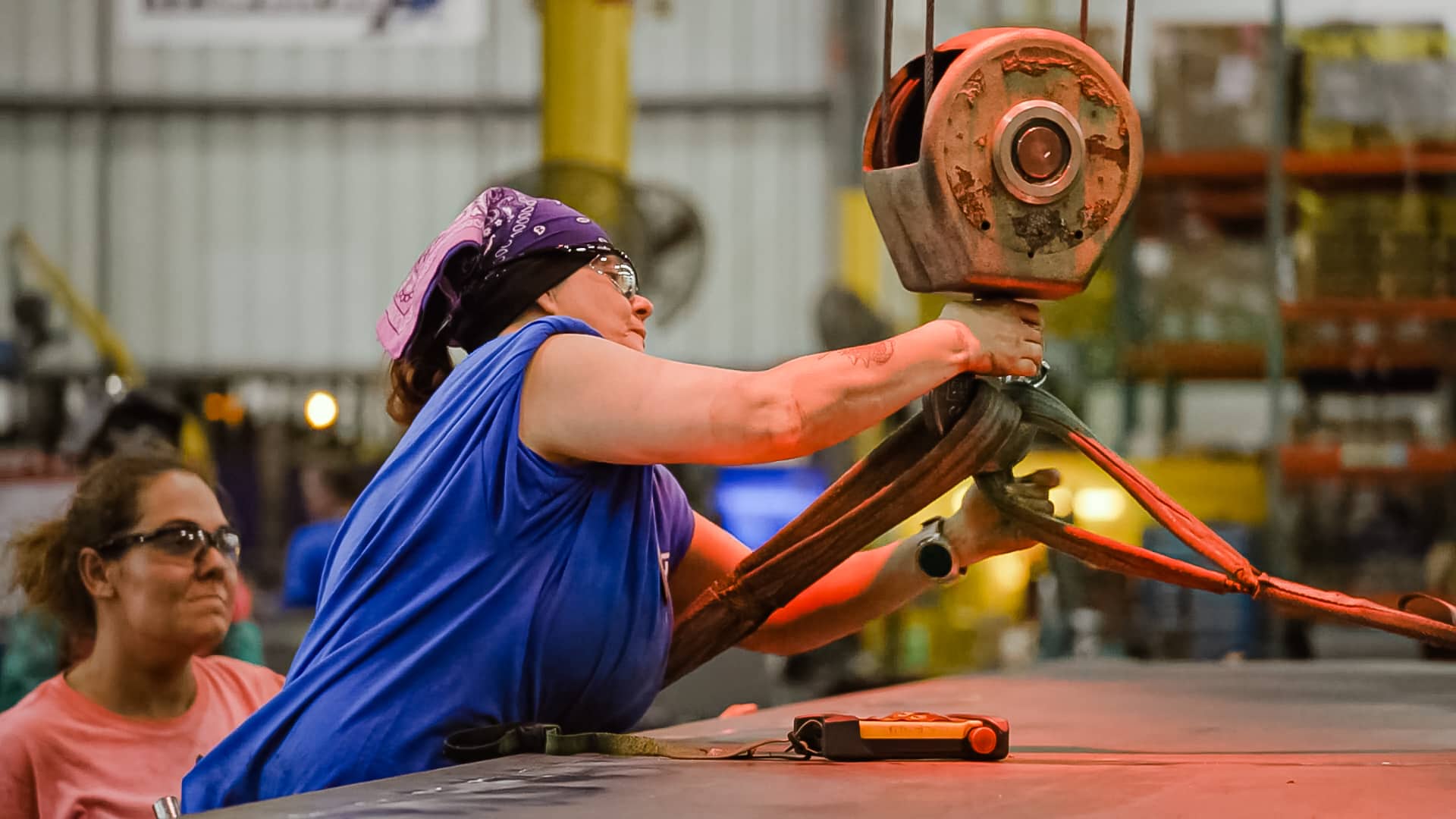 Material handling combines a wide range of manual, semi-automated, and automated equipment and systems supporting logistics and allowing the supply chain to work.
A company's material handling system and processes are put in place to reduce inventory, improve customer service, shorten delivery time, and lower overall handling costs in manufacturing, distribution, and transportation.
The COVID-19 pandemic has affected nearly every facet of the material handling industry, and those effects will continue to linger beyond the pandemic.
Employment Trends:
COVID has led many companies to adjust to a new normal. Whether this means a hybrid work schedule, social distancing, or physical barriers between workers at a station, or a smaller overall workforce.
Companies are having to quickly adapt to maintain the same, if not higher, level of productivity.
The recruiting process has evolved with every material handling company facing the same challenges.
E-Commerce Boom:
When people started staying home, e-commerce recognized a boom that has not slowed.
Customers expect to receive their goods quickly and at an inexpensive rate.
As a result, companies are racing to fill orders at an unprecedented rate. This is forcing change across several industries including packaging, parcel, distribution, retail, and material handling.
The material handling industry facilitates operations for all of these industries. As consumer trends shift, solutions for these unique challenges start with material handling.
Technology Shifts:
Changing consumer preferences and employment challenges as a result of COVID-19 have forced companies to reevaluate their production processes.
Many companies are automating previously manual processes to keep up with customer demand.
Robotics and process automation are becoming lucrative options for production facilities as they face these challenges.
The e-commerce industry is looking to automate its processing workflow. This could be in the form of automated sortation conveyor systems or automated picking processes.
"All parcel companies -- national, regional, private, or public -- are looking for pop-up locations, annex sites, temporary, and reconfigurable systems to handle the new peak that has outgrown their traditional systems." Rich Stokes, Key Accounts Manager for FMH, explained.
Learn more about opportunities and challenges facing the parcel industry.
Packaging manufacturers are facing a unique challenge as retailers look to increase their product offerings for customers.
For example, a wholesaler might have only offered products in bulk are now looking to offer individual units for purchase. The packaging manufacturer must find solutions for multiple forms of a product under the same roof.
Opportunities for the Material Handling Industry:
The material handling industry is in a unique position to solve complex problems that a variety of industries are facing.
According to Forbes, e-commerce spending in 2020 equaled $431.6 billion in the U.S. alone. This number is expected to grow in 2022 as businesses continue to face lingering supply chain impacts.
As customers reconfigure existing facilities, equip new processing facilities, and automate previously manual processes, FMH is prepared to offer customizable solutions that take individual constraints into consideration.
Meet the Experts:
Join us March 28-31 in Atlanta for MODEX 2022, the premier supply chain event.

Learn from experts in material handling and supply chain fields about these trends and more impacting business.
FMH will be in booth #B7807 with a team of experts available to answer your questions and discuss application needs.
---