FMH Featured Solutions: Tire Handling
06/01/2023
---
Did you know that over one billion tires are manufactured worldwide each year? That alone proves that the tire industry is a major contributor to the global economy. The tire industry is responsible for providing a wide range of products from passenger car tires to heavy-duty off-road tires and even tires for aircrafts. Tires play a vital role in our everyday lives, providing us with the necessary support and traction to get us where we need to go so because of this, they must be reliable and easily accessible.  
Due to the various sizes and weight range, tire handling is very cumbersome. Just for fun, think about the difference in weight between passenger tires and monster truck tires. Passenger tires typically weigh around 20 lbs., while monster truck tires can weigh up to 500 lbs. It's impressive to think of how much stronger and durable monster truck tires must be to carry that extra weight.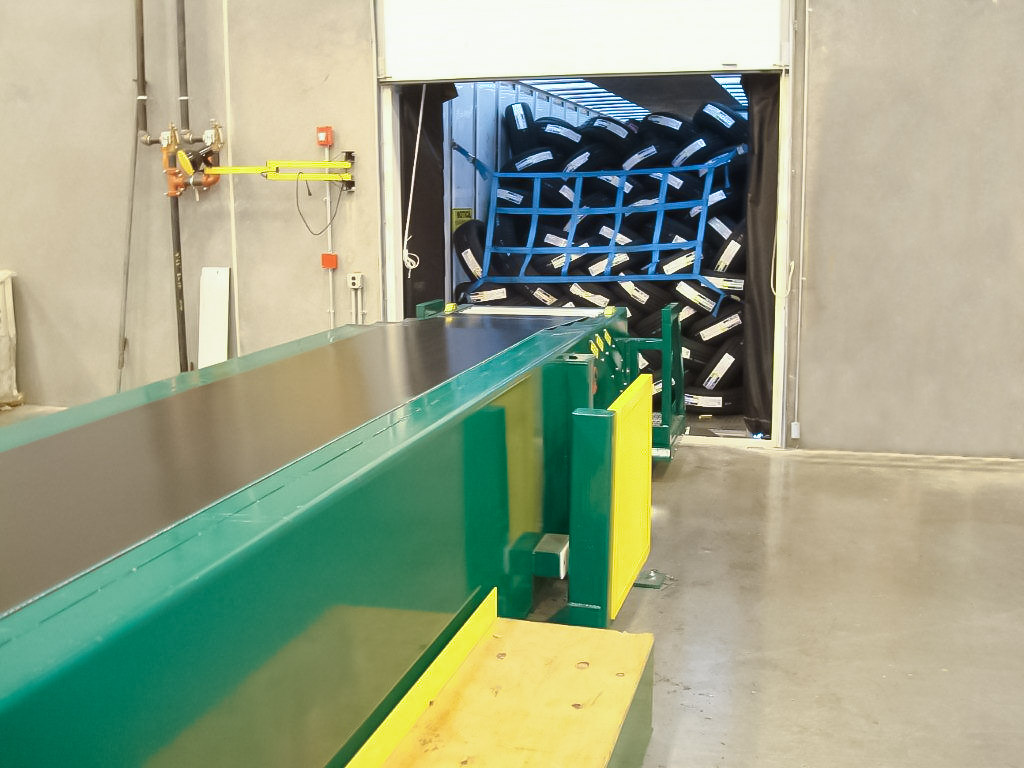 Several of the nation's leading tire companies trust FMH Conveyors to provide them with a conveyor solution that meets their needs.  One of those solutions is the MaxxReach telescopic conveyor. This is the perfect application for those heavy-volume, high-impact jobs. It can easily adjust to fit the length of truck making it a lifesaver when loading and unloading tires. Not only does the MaxxReach make the process easier and faster, but it also helps reduce the risk of any accidents or injuries to workers as it can handle heavy or bulky loads with minimal effort. 
If you would like to learn more about telescopic conveyors for tire loading and unloading, please contact us for more information. 
---