LITESORT: Automatic Sorting Solution for E-Commerce
12/12/2022
---
It's officially the holiday season, and while many are beginning take a break from their daily grind, retail businesses are in their busiest time of year. Holiday sales are projected to reach up over 942.6 billion U.S. dollars for 2022. Online shopping makes up nearly a quarter of that amount. 
A top concern among online consumers are delivery delays. Online shoppers expect bargain purchases with fast and efficient delivery.  It's important that companies are able to have items delivered on time ahead of upcoming holidays. With such an uplift in spending, it's critical those orders are carried out with speed.  
In order to meet delivery demands, distribution centers and warehouses not only look for ways to load and unload more products at a faster rate, but they also look at order sortation. The sorting process in a facility can be one of the most time and labor-intensive steps. This process is subject to costly errors and inefficiencies. Maximized fulfillment efficiency is a must in order to keep up with the high demand of online purchases.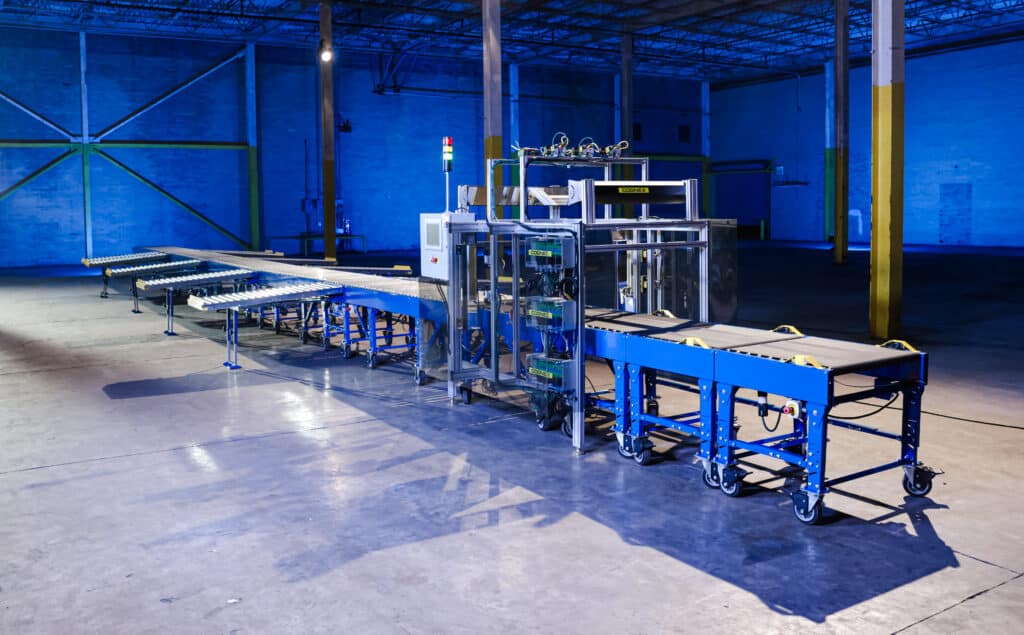 The FMH LITESORT was designed with distribution centers and retail businesses in mind. The foldable divert wings and heavy-duty casters allow for a reduced storage area and easy relocation, offering the perfect space saving solution. This automated conveyor and sortation system is a modular, easy-to-set-up sorting system with an integrated scanning tunnel. The system's scan tunnel will scan and read barcodes on up to five sides. This feature quickly and more accurately diverts items. The numerous benefits of LITESORT make it a perfect application for eCommerce. 
FMH offers a number of products to help businesses through peak season and beyond. To learn more about what the LITESORT or any of our systems can do for your industry, visit FMH Conveyors.
---