Employee Spotlight: Mack Burcham
23/07/2021
---
Meet Mack Burcham, Production Manager for FMH!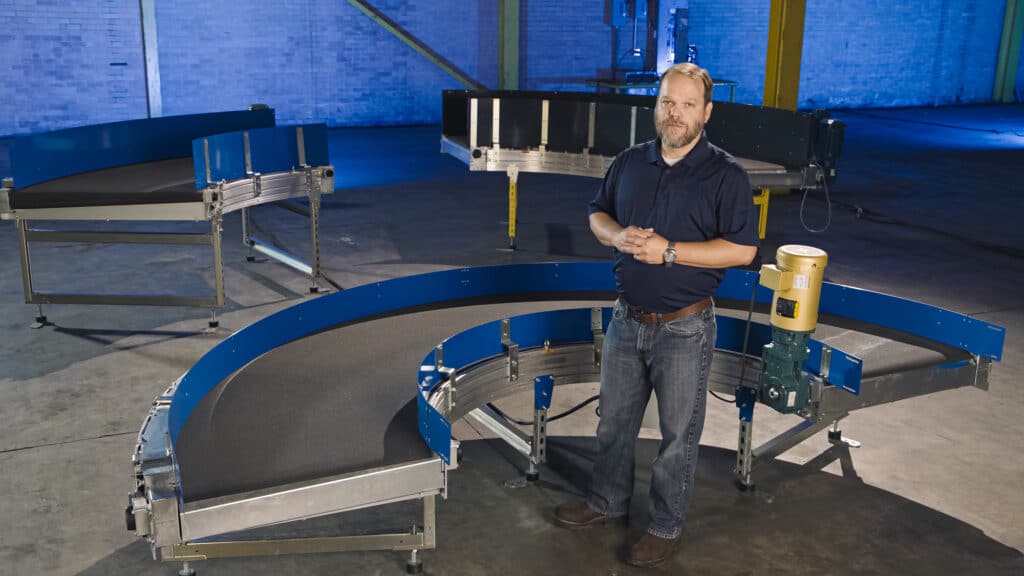 Mack started in July of 1995 as a part-time associate, and recently celebrated his 25th anniversary with the company! His responsibilities in this role included testing equipment and building pallets. The next year, Burcham was offered a full-time position as a shipping team lead. The company felt like family, so he accepted.
Burcham's hometown is Lepanto but moved to Jonesboro to maintain a small town feel while seeking better opportunities. Before coming to FMH, Mack did not have material handling experience. He enjoyed working with his hands and taking things apart and reassembling them.
Mack joked that he has been "married to the company longer than my wife." They have three kids, a student at A-State, a recent high school graduate, and one still in school. In his free time, he enjoys hunting and fishing with his kids.
Over the years, he has served in several roles throughout the company from shipping and receiving, manufacturing, various roles in inside sales, as a National Accounts Manager, and now in engineering as a Project Manager.
His day-to-day responsibilities include handling inquiries for FMH's curved belt conveyors and managing the implementation process of accepted projects.
When asked why he has stayed at FMH, Mack said, "I've worked in several departments and the teamwork and positive environment has been consistent." This aspect has kept him engaged and motivated.
In Mack's opinion, the biggest challenge facing the material handling industry is evolving technology. He is tasked with understanding and demonstrating the benefits of new technologies, which is part of what keeps his job exciting. He also ensures that employees are set up to succeed in various roles through training and continued education.
When asked about the most important thing he has learned in the last 5 years, he said "Do what you say you are going to do." Reliability goes a long way in cultivating and maintaining working relationships. 
Thank you, Mack, for your dedication to FMH! We are glad to have you as part of our team!
---