Employee Spotlight: Keke Wright
09/06/2023
---
Meet Keke Wright, Power Assembler!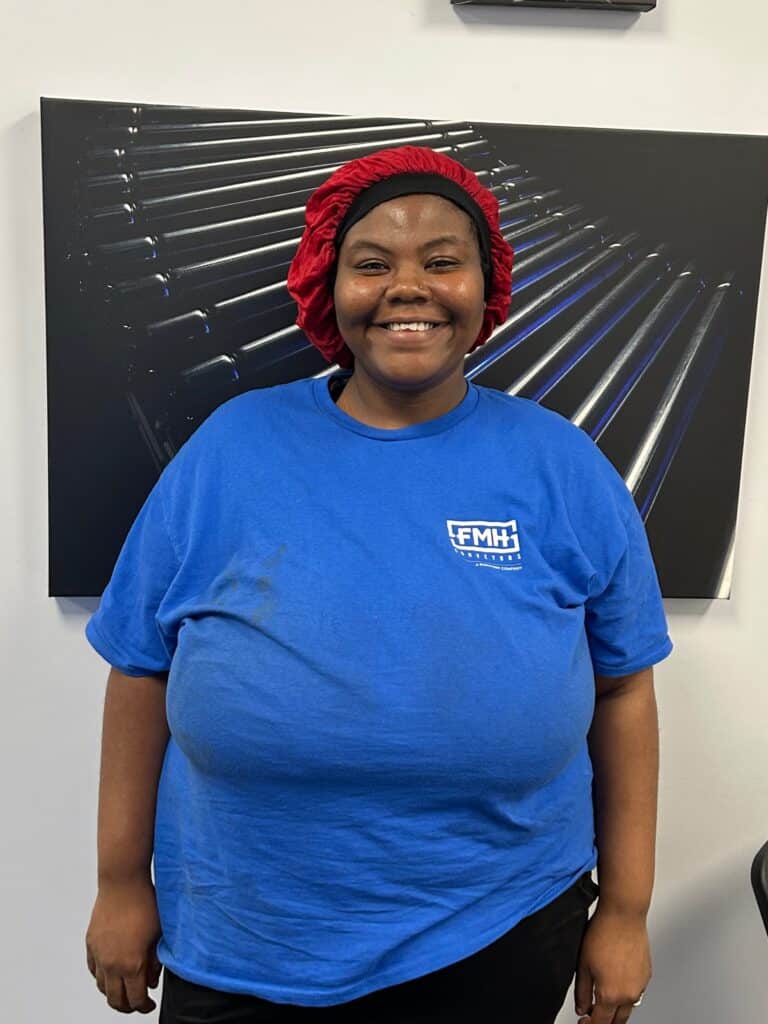 Keke joined FMH in December 2019, after struggling to find work in her hometown of Wynne, Arkansas. Encouraged by her sister, a former FMH employee, Keke applied for a position as a power assembler. Prior to that, she worked at a factory in McCrory, Arkansas.  
Her job involves setting conveyors up to be wired or wiring them herself, which she finds less physically demanding than expected. Keke values the relationships she has with her coworkers and hopes to advance in her career at FMH. 
Outside of work, she enjoys cooking, fashion/makeup, and hanging out with her friends and young daughter.  
Keke says that the most important thing she has learned over the past five years is better qualities, such as patience, consistency in her work, and improved teamwork skills. 
We truly appreciate Keke and the rest of the FMH family for all their hard work.  
---