Employee Spotlight: Jadyn Holder
28/07/2023
---
Meet Jadyn Holder, Project Manager!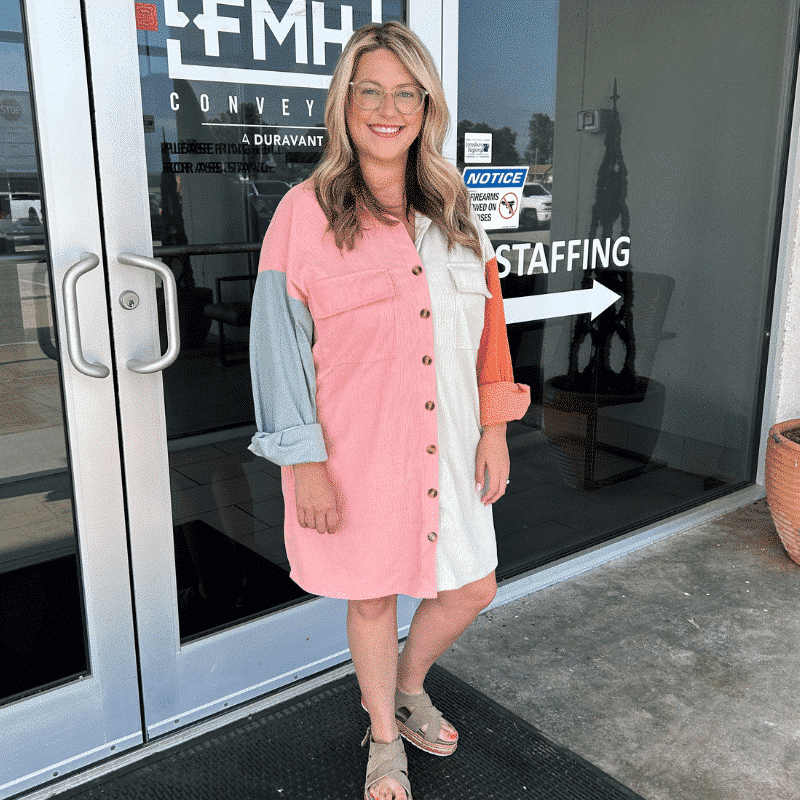 Jadyn has been a valuable employee of FMH Conveyors since April 2019.  Before joining FMH, she worked in home décor sales and performed marketing and sales support.  She began looking for a job that didn't require travel and that had opportunity for growth, both traits she found with FMH.  
As a project manager, Jadyn helps customers who need installation on telescopic units or equipment moved. She determines the customer's needs, orders the equipment, sets up the technicians, and follows the project through completion. 
One of her favorite aspects of her job is that every day is different. She says, "I do projects everyday but there are always new problems coming up, different people to work with, and different issues to solve." 
Another thing that Jadyn appreciates about FMH is that the company wants to retain their employees and will develop and promote them from within. She also enjoys the flexibility that comes with her position.  
For the future of FMH, she hopes that the company continues to grow and develop those individuals that they see potential in.  
Jadyn was born and raised in Jonesboro, AR where she graduated from Arkansas State University with a Bachelor of Science in chemistry. Outside of her professional life, Jadyn has a busy and fulfilling family life. She and her husband, Bret, have been married since 2016. They have a five-year-old son, Barrett and a four-month-old son, Jett. In her free time, she enjoys gardening, watching Barrett play soccer, and spending time at the lake.   
When asked what the most important thing is that she has learned over the years, Jadyn said, "Things are not that serious. Even if the sky seems like it's falling, it's really going to be ok. You just got to take it one bite at a time, and it will be ok. In my personal life, in my work life- it's not that serious most of the time." 
We truly appreciate Jadyn and the rest of the FMH family for all their hard work. 
---