Employee Spotlight: Holly Socha
17/09/2021
---
Meet Holly Socha, Inside Sales Representative for FMH!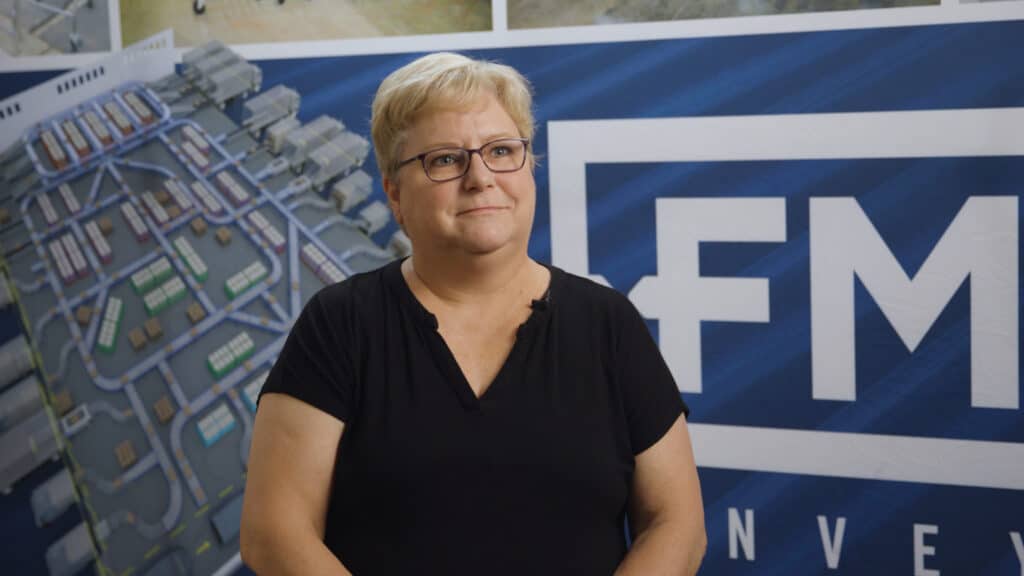 Holly Socha was born in Novi, Michigan and moved to Arkansas in the 1990s to further her career. In April of 2018, she had the opportunity to pursue a new career in the material handling industry. She applied to FMH on the recommendation of her former coworkers that had recently joined the FMH team.
As an Inside Sales Representative, she is responsible for a large retail account. For this account, she handles all orders from the time they are received until the time they are shipped out. She works alongside her outside sales counterpart to maintain this retail relationship and ensure that shipping dates are met and troubleshoot any challenges that may arise. Some of her responsibilities include understanding the needs of the customer and offering the correct FMH products as part of a solution. Additionally, she assists with forecasting and billing for this account.
Holly enjoys her role at FMH, and all the challenges that come with it! She said, "every day is different and there is always something to learn." This is also her first role in the material handling industry, and she has enjoyed being able to learn more about industry practices.
Given recent industry challenges, Socha has had to adjust to a changing business environment. Supply chain delays and changing consumer practices have led businesses to adjust production schedules. As a result, the sales team has had to find creative solutions to repurpose spaces as well as configure new distribution centers for the retail account as the company focuses on meeting e-commerce demands.
When not at work, Holly enjoys spending time with her two daughters and especially her two grandsons. Their time is often spent in Nerf gun battles. She also places a high importance on her faith, saying "No matter what I go through or experience, God is always in control."
Looking forward, Socha is excited to see the company take advantage of growth opportunities as a result of booming demand. She also mentioned the company's attentiveness to employee needs, demonstrated recently by the addition of an Environmental Health and Safety Manager!
We appreciate your dedication to FMH and are glad to have you as part of our team!
---