Employee Spotlight: Dana Barnhill
25/10/2022
---
Meet Dana Barnhill, Electrical Assembly Technician!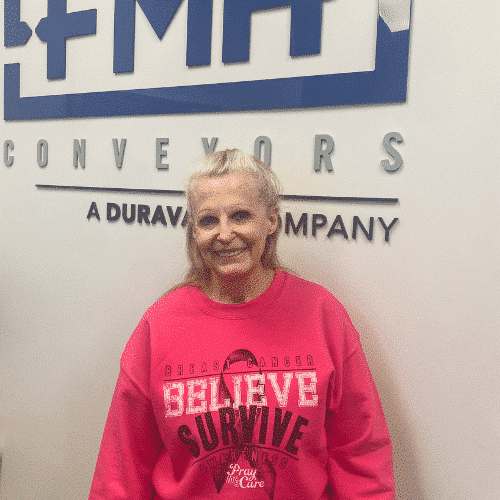 Georgia born and Arkansas raised, Dana Barnhill is no stranger to the manufacturing industry. She worked ten years as a machine specialist for a local manufacturing facility prior to joining FMH. Dana has been a valuable team member since July 2018. She jumped at the chance to work for FMH because she felt she was getting "a little older" to continue as a machine specialist. Her daughter was also an employee of FMH at the time.   
As an Electrical Assembly Technician, Dana builds panels for several different areas inside the plant. She says, "It's kind of like a puzzle. I just think it's really cool and I like it."  Dana is currently semi-retired and has plans to reach full retirement with FMH. "Take your job important. Be proud of what you do.", says Dana.  
The most important thing to Dana is family. Her parents are retired and living with her. She enjoys her free time with them and gardening. A surprising fact about Dana is that she likes lizards. She owns geckos and a dragon, along with a cat and dog.  
We truly appreciate Dana and the rest of the FMH family for all their hard work.  
---