Employee Spotlight: Chris Taylor
11/10/2023
---
Meet Chris Taylor, Operations Manager!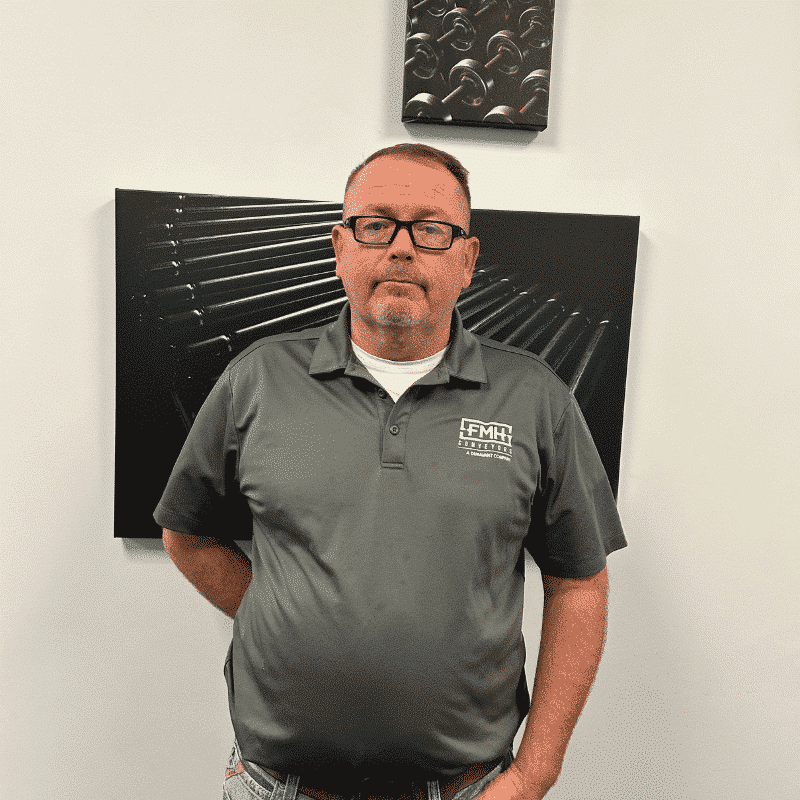 Chris Taylor has been working in the Material Handling Industry for 29 years in various roles such as welding, machine operator, assembly, paint, project management and production management. He also spent two years as plant manager of a company that built products for the construction machinery industry.  
Chris joined the FMH team in December 2021 to get back into the material handling industry where most of his experience has been. As operations manager, he oversees the daily operations of all manufacturing lines as far as production. He works with the functional managers to manage each product line as far as headcount levels, product mix, daily needs and schedule attainment. 
Chris enjoys the interaction with the different functional groups and working with others to achieve daily goals. He likes FMH's focused approach to dedicated product lines as well as the people. 
Over the next ten years, Chris would like to see FMH grow its current product lines as well as develop new products that complement existing products. 
Beyond FMH, Chris was raised in Bay, AR and has lived in this area all his life working in Jonesboro his entire career. He has two children: a daughter Jordan who is 24 and his son Alec who is 20. In his free time, he enjoys camping, hunting and fishing. 
The most important thing Chris has learned in the past five years is that it's important to keep an open mind even though you may have done things a certain way for years there are other ways that could be better. 
We truly appreciate Chris and the rest of the FMH family for all their hard work.  
---