Employee Spotlight: Brad Blake
29/08/2022
---
Meet Brad Blake, Team Lead for General Fabrication!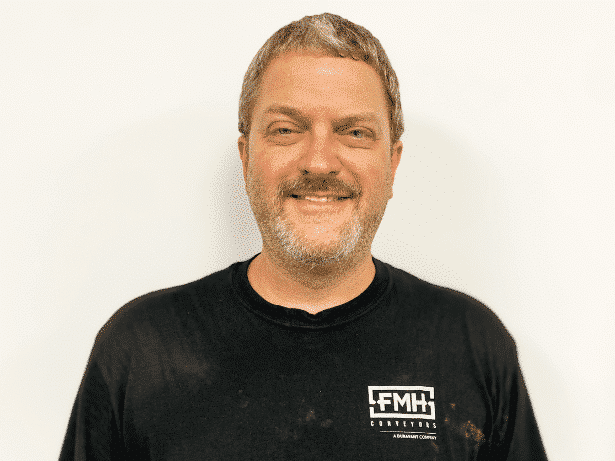 Born and raised in Jonesboro, AR, Brad graduated from Valley View High School and is practically a household name around FMH.   
Although he started out in a temporary position, within nine months he was hired to the company full-time.  Brad has been a vital part of FMH Conveyors for the past 26 years.  He currently holds the title of General Fabrication Team Lead.  You can find him pulling parts, gathering jobs that need to be worked on, and cutting up with his coworkers.   
Over the course of his career, Brad has learned that, "You better be ready for change. It happens a lot." That holds true when considering his goals for FMH.  Over the next decade, he hopes for more growth and expansion of the company.  He enjoys the pay and benefits offered by FMH and having the freedom to get his work done without being micromanaged.  
Brad and his wife, Crystal, have been married for 21 years.  The couple share three sons; ages 17, 14, and 9. In his spare time, you can find Brad listening to Metallica and working on vehicles. His dream car project would be a 1967 Chevy Camaro.   
We truly appreciate Brad and the rest of the FMH family for all their hard work. 
---