Employee Spotlight: Alex Dominas
18/02/2022
---
Meet Alex Dominas, Machine Operator for our general fabrication department!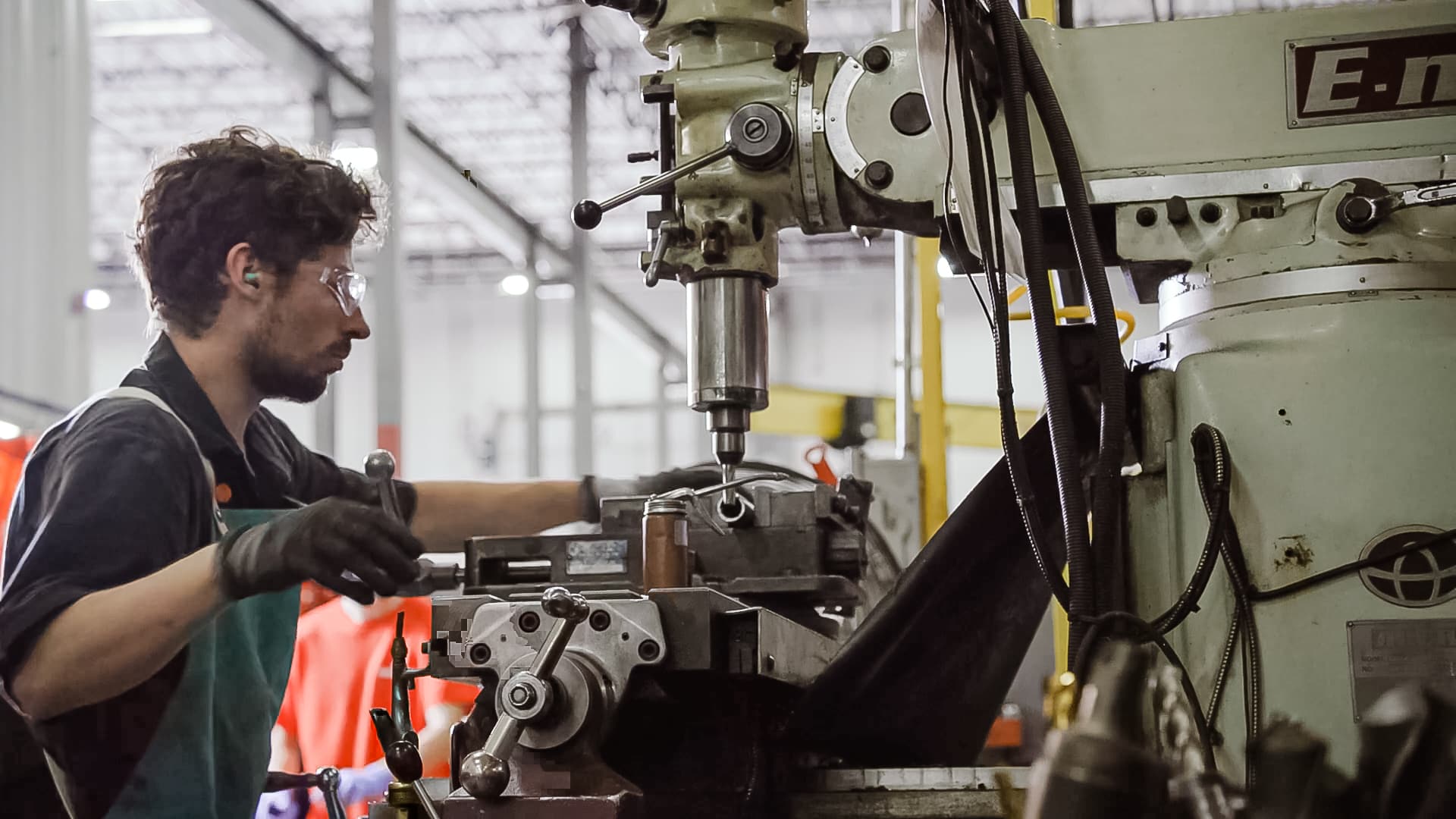 Born in Jonesboro, Alex was living in Illinois when he decided to return home.
He went through a temporary agency and got placed at FMH Conveyors in the rigid fabrication department. After about a month, he was moved to general fabrication to run a CNC machine.
Alex joined the FMH team in a full-time capacity in February of 2019.
Before FMH, Alex dabbled in several trades including plumbing, vehicle work, and tool and die.
Alex's machining interest started in high school. He attended a vocational-technical program offered through his high school. This program allows students to choose an area of interest to study and eventually test in to acquire certifications.
Alex obtained certifications in milling and LEAN manufacturing practices.
In his role as a machine operator, Alex is responsible for programming and operating a CNC machine. Essentially, he tells the computer exactly how to shape the metal he is working with. Additionally, he enjoys welding when needed.
His favorite part of his job would have to be taking raw materials and creating a finished product.
Alex enjoys working with his coworkers and said, "It is like a family with highs and lows, but at the end of the day everyone wants you to succeed."
Alex feels that FMH has provided tools and training that will allow him to continue to grow in his career. Through training and self-guidance, Alex is often able to perform new tasks with minimal oversight.
In fact, Alex was able to improve machining processes by taking a previously manual process and automating it through a machine with a computer and programming.
He thrives in this type of work environment and would love to see FMH continue to provide and expand on these teaching opportunities going forward.
When he is away from work, Alex enjoys tinkering with vehicles, as well as spending time outdoors hunting and fishing.
Join us as we celebrate Alex's third service anniversary! We are glad to have you on our team!
---