Channel Partner Success: MWi Solutions
24/06/2021
---
McCombs-Wall, recently rebranded to MWi Solutions, is a systems integrator based out of Southern California. As a solutions-based design house, MWi does it all – with all controls and engineering designed and implemented by their team. 
They offer a full-service experience from start to finish. They will walk through strategy development, operation assessment, facility planning, warehouse management systems, electrical panel fabrication, as well as the permitting process for building, fire, and seismic.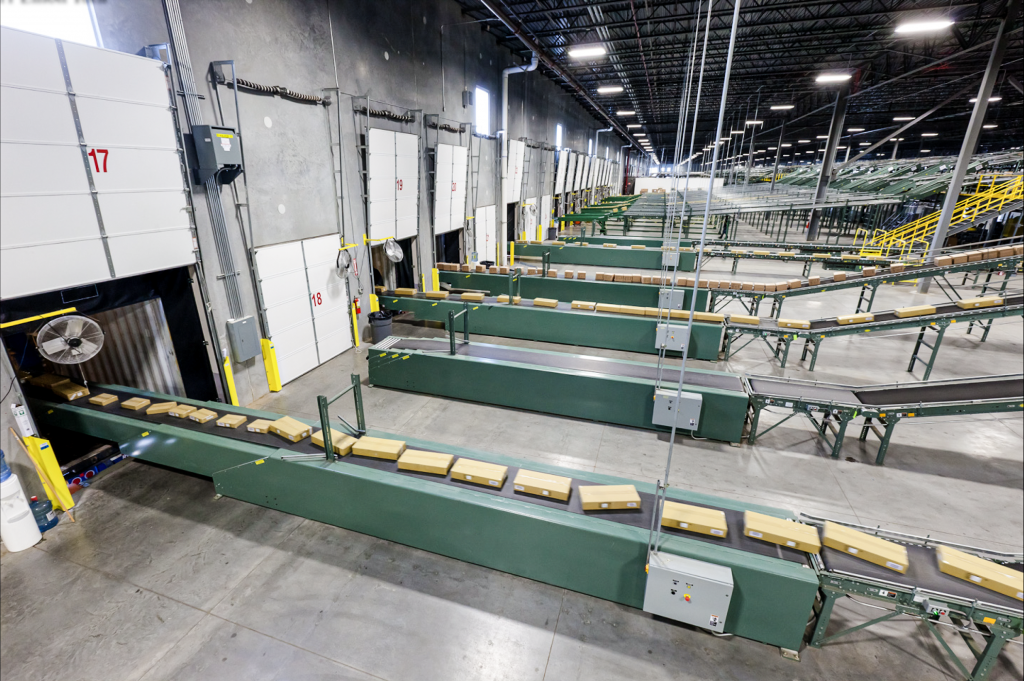 MWi specializes in engineered solutions ranging anywhere from one hundred thousand to 12.5 million dollars being their largest project to date. As a company, their focus is identifying problem areas in fulfillment centers and providing custom solutions to boost efficiency and productivity.
They have been in business over twenty years and focus on e-commerce applications, though they have engineered solutions for many industries including aerospace component manufacturing, to athletic shoe distribution, to frozen food storage.
Mitch Penar, FMH Regional Sales Manager for Western U.S., discussed the benefits for stakeholders in a channel partnership. "As a channel partner, MWi and FMH have worked together on several projects. The full-service experience that customers receive through MWi Solutions makes them a great asset. Their dedication to problem solving and innovative solutions have led to many success stories!"
One project that came to mind for Jeff, President and CEO of MWi Solutions, was a deconsolidation center for a national general merchandise retailer. This project designed by MWi implemented a fully automated system to absorb container freight. This facility focuses on directing freight to the retailer's regional distribution centers.
This center features over sixty outbound doors and twenty inbound container doors. This capacity allows for a high-speed sortation rate of over 300 cartons per minute. Prior to this system, containers would take eight to nine hours to unload. After implementation, the company was able to unload in just three. MWi developed specialized software to boost the project's efficiency and product visibility. The ability to control the product while maintaining high levels of throughput is critical to the success of this business.
This massive project implemented several FMH product lines including MaxxReach and Aftersort.
Our MaxxReach Telescopic Belt Conveyors are designed to reduce loading and unloading time by decreasing the number of operators and effort required in these processes. The Aftersort TL2 Two Stage Rigid Truck Loader is designed to provide highly durable gravity truck loading solutions that increase efficiency while reducing maintenance needs.
In addition to this, FMH and MWi have worked hand in hand to create solutions for a multinational technology company, nationally recognized bakery, the world's largest e-commerce company, and more!
These applications implemented a wide variety of our products ranging from flexible gravity and powered solutions to rigid truck loaders and telescopic belted conveyors.
Jeff said "That's part of what makes FMH stand above their competitors. They offer so many product lines that fit a wide range of industries and solutions."
This is just one example of what channel partner success looks like with FMH. We enjoy working with our partners to serve many industries with custom solutions. Thank you to MWi Solutions for continuing to trust our team!
---