Celebrating Manufacturing Day 2022!
05/10/2022
---
October is a month dedicated to celebrating the manufacturing industry. This year, throughout the U.S., Manufacturing Day will be honored on October 7th. This is a day that we, at FMH, take to honor those who stand behind the goods and their services.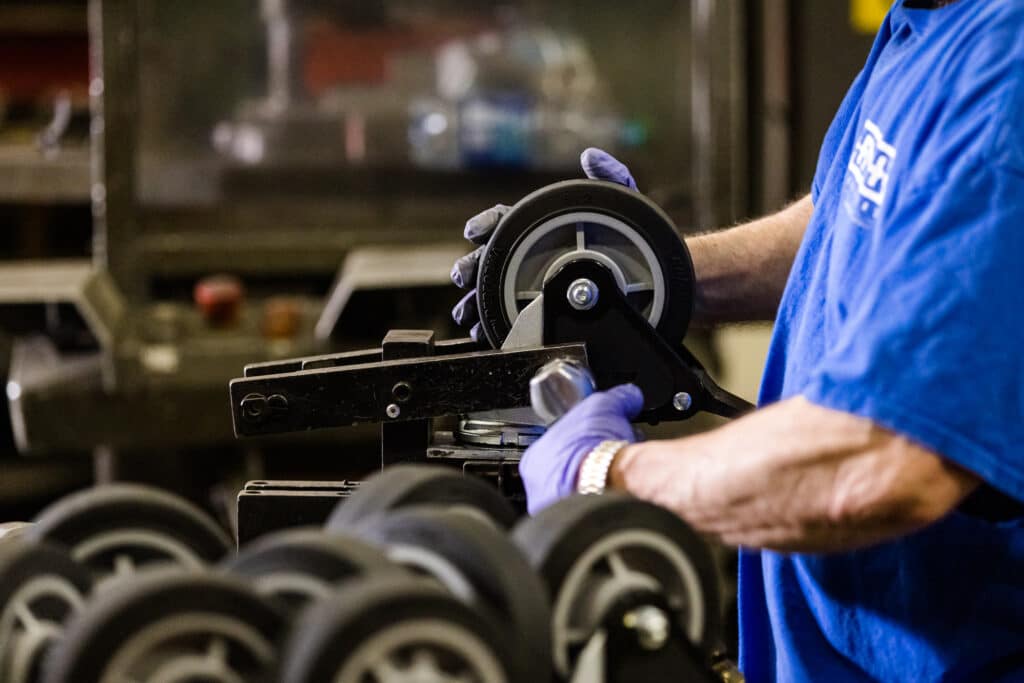 Why celebrate Manufacturing Day? 
The answer is simple; a company cannot stand without the firm foundation of its manufacturers. The United States is constantly pumping out new products and developing new technology for our economic growth. In order to keep up with such growth, it's important to reach out to upcoming generations and encourage them to take a closer look at manufacturing careers.   
History of Manufacturing Day: 
Mr. Chris Christie, governor of New Jersey, realized that manufacturers were such a vital part of the state's economic growth and quality of life. He then proclaimed the first manufacturing day in 2012. President Obama approved the proclamation in 2014. Since then, the first Friday of October has been a celebration of the manufacturing industry throughout the United States.  
Ways to celebrate: 
Many states and communities choose to celebrate differently.  Some plan for a month of activities and some celebrate for one day. Here at FMH, a few of our celebratory activities include a catered lunch, hourly giveaways, and employee spotlights across our social media platforms.  Other ideas may include a job fair, organizing an open house at your facility, or planning a "manufacturing meal" to show your appreciation. Your celebration can be as fun and simple or involved as you may want. Sharing your celebration on social media is also a great way to spread the word and get others involved. 
Considering a career in manufacturing? 
The manufacturing industry has expressed a need for job fulfillment.  Post-pandemic labor shortage has been a struggle for many, if not most, companies.  With the economy slowly making its way back to pre-pandemic status, manufacturers are also trying to get back to full production levels.   
There seems to be a misconception when it comes to careers in manufacturing.  Many believe that it's an industry with workers who carry less than a college degree.  Although the industry prides itself on giving opportunities to those with high school diplomas or GEDs, this is also a field with educational diversity including collegiate, even doctorates.  
FMH Conveyors believe that each employee directly contributes to the company's success. We strive to give opportunities and training to help you along your career path.  If you would like to be a part of the FMH family we encourage you to visit Careers | FMH Conveyors to learn more.  
---