BestConnect – A Permanent Flexible Solution
04/02/2022
---
The warehousing and distribution industry is an ever-changing monster. We hear it countless times from customers new and old, the stories of system specifications that are impossible to tie down or requirements that never seem to stop shifting. This has led to a lot of wasted resources in the industry, but also a tremendous wave of growth and improvements that are paving the way for its success - long into the future.

At FMH Conveyors, we have spent the last 25 years aiming to stay on top of this wave. The constantly fluctuating requirements of vehicle loading and unloading could never be solved with a fixed piece of equipment. In general, by the time a company has signed off the installation of their new generic conveyor equipment, it's already too small, cannot adapt to new requirements or it is in the way of another expanding area of the warehouse. In other words, the system is too rigid - too permanent for today's environment. At FMH we solved this issue years ago, we became 'flexible'.
We have an array of flexible material handling solutions in our catalogue, none more famous than our BestFlex and PowerFlex models. These conveyors are probably what we are 'Best' known for. Renowned throughout the world, these conveyors solve the issues discussed above, in a very flexible way. Simply extend and curve your conveyor into whatever form you need it to take. What if you need something like a sortation system or full conveyor application though? Our solution, BestConnect. The BestConnect platform is based around the principle that it does not matter how definite you are of your conveyor systems requirements, it will change. Our BestConnect modules offer infinite options to arrange and rearrange sortation lines depending on the needs of our growing customers.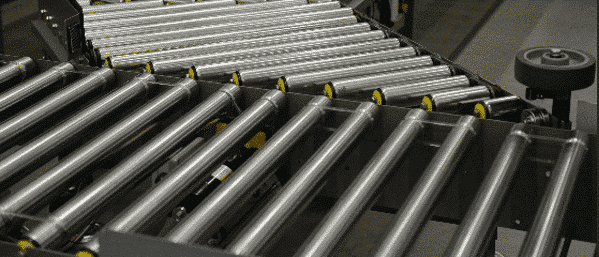 Powered BestConnect modules are comprised of 2 main unit variants, BestConnect Masters (BLSM) and BestConnect Secondaries (BLSS). To create a driven system, the BestConnect Master is connected to the Secondary units, via the onboard Harting plugs, allowing the power and communications to run down the whole line. These BestConnect Master/ Secondary connections are what gives the product its modular and reconfigurable qualities.
BestConnect Master units support all the power and control features needed for a BestConnect system. Secondary modules give the ability to extend that system but are by name, reliant on the feed from the Master Module upstream.
Needing only a 16A power feed, the Master's onboard control box and adjustable speed controller can support a maximum of 16x motors. Typically (using our 6000mm long modules) that equates to 1 BestConnect Master and 3 BestConnect Secondary modules – 24 meters of driven conveyance. Adding more Master Modules and varying styles of Secondary Modules makes it possible to create larger and more complex systems.
It is this architecture that makes BestConnect as appealing as it is for today's industry - everything is modularised. The system is designed to provide rapid assembly of conveyor solutions for a changing workplace. Any style of system, can be easily configured and re-configured as required to suit your immediate requirements. With a simple 230v power supply and our renowned 'lift and latch' connections, the engineering input is minimal. Simple wheel your desired modules into place, plug them in and start your operation.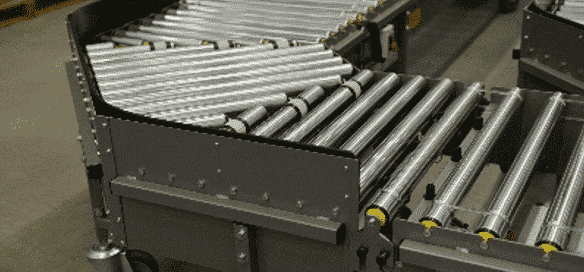 Throughout the years, BestConnect has taken on various shapes and sizes to solve the conveyance problems of some of the world's largest companies. Its steel side plates and sturdy construction make it a reliable workhorse for the distribution industry and its operators. FMH Conveyors offer a plethora of conveyor widths, pitches, heights, and styles - the modules are tailored to your requirements. Sorting letters or poly-bags? Ultra-close roller pitch is a must - ensuring efficient transport of all parcel variants. Transporting large goods? Extra-wide +1000mm module widths will give you sufficient transport surface to get your parcels to their destination. The list goes on.
Performance options are another key area of BestConnect's success, and it goes much further than simply getting the modules painted to match your corporate colour scheme. FMH offers a wide array of intelligence options from optical-electronic flow control to fully automated sortation. Delicate shipments can be transported around your factory in the knowledge that the BestConnect Zero Line Pressure system will keep the items in a separate, organised, and efficient flow. Other performance options you could select for your BestConnect conveyor systems include castor/leg upgrades, a variety of side guide styles and an abundance of flow control/transition assists - for manual sortation applications.
The BestConnect platform lends itself incredibly well to the addition of other operational equipment. Weigh Scales, Ball Tables and Manual Sortation (OMNI) Tables can all be easily connected into a BestConnect system. Belt Conveyor options can also be integrated through our Group Partners, allowing for limitless system potential. FMH also offer a variety of Walkover Steps giving regular operations or emergency access over any style of BestConnect system. The 1200mm wide stairwell gives capacity for efficient 2-way traffic that could dramatically improve your system's usability.

BestConnect has become a stable platform for solving countless process challenges across multiple industries. It is highly regarded throughout our customer base and has become a firm industry favourite. Its unprecedented versatility means it can be transformed into what the operation needs when the operator needs it.
For enquiries into BestConnect or any of our other catalogue products, please do not hesitate to get in touch with our globally interacting Sales Team. FMH Conveyors would be delighted to help improve and resolve your material handling requirements.
---