The Story of FMH Conveyors
15/11/2021
---
Flexible Material Handling, MAXX Material Handling, and Best Conveyors each served smaller, specialized markets before merging to become FMH Conveyors.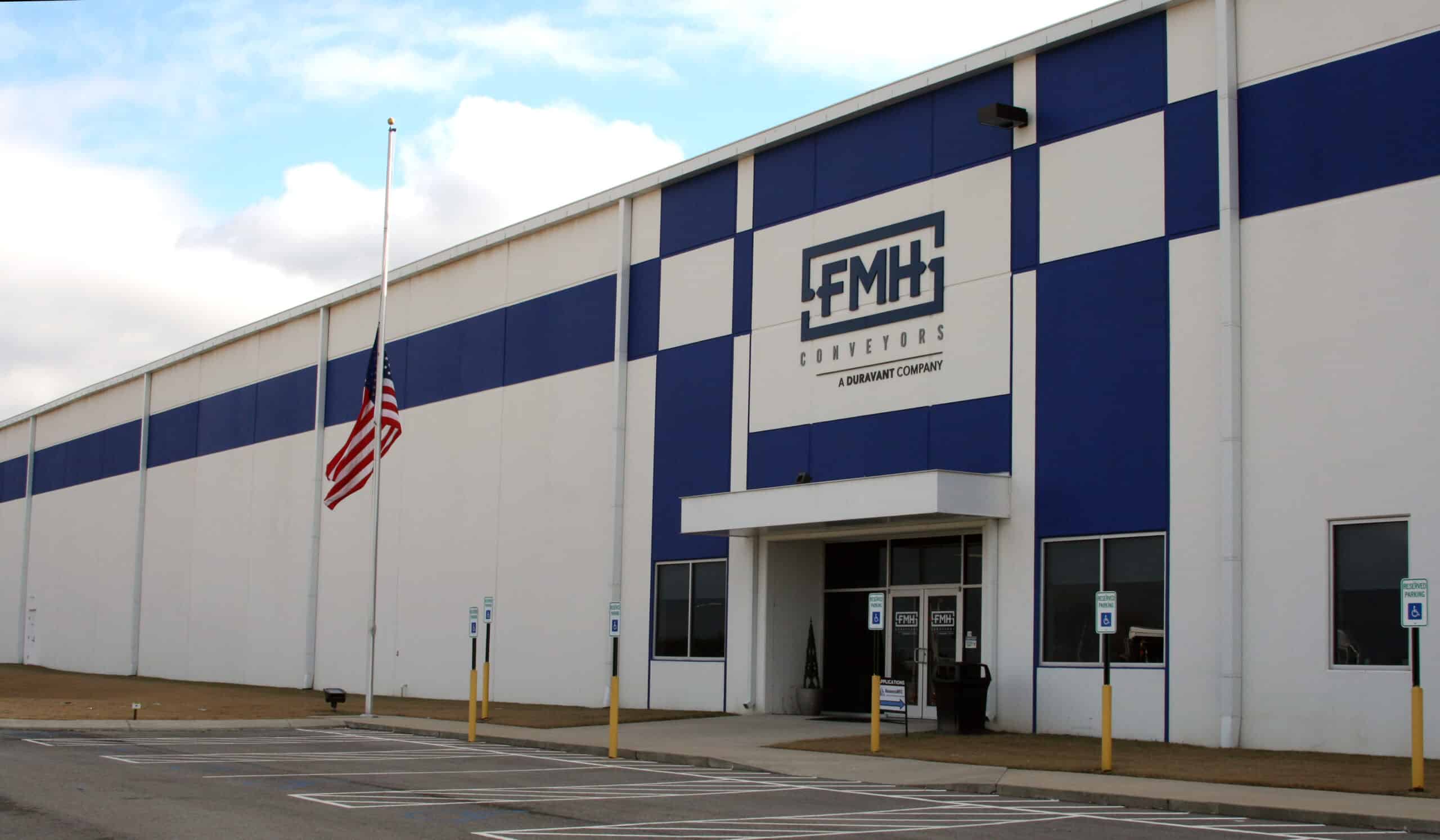 Flexible Material Handling, MAXX Material Handling, and Best Conveyors
Flexible Material Handling specialized in providing flexible conveyor solutions for a variety of applications. To expand their product offering into heavier duty applications, they purchased Maxx Material Handling in 2003. This allowed the company to provide telescopic conveyors as part of their solution offering.
In 2012, Flexible Material Handling expanded again with the acquisition of Best Conveyors. The companies continued to serve their customers and marketplace independently while collaborating on special projects.
Their offerings included NestaFlex flexible gravity, BestFlex powered flexible, BestReach rigid drive out, and MaxxReach telescopic conveyor product lines. Major retail customers depended on these product lines in their loading and unloading sites.
FMH Conveyors
In 2015, the two companies decided to unite and rebrand as FMH Conveyors. By combining expertise and resources, the new company hoped to find synergy and streamline processes.
"We decided to send a message to our customers and the marketplace that we are one company," said FMH President Raman Joshi.
This move brought the companies together under one roof. Consolidation allowed FMH to create a strategic plan that propelled us to being global leaders in material handling solutions for fluid truck loading and unloading applications.
"Merging the companies together provided stability to our customers and assured them that we would be able to invest in a long-term partnership," Peter Rice, VP of Sales said.
In February 2017, the company moved to the current manufacturing site in Jonesboro, Arkansas. Since moving into this building, business has been growing double digits year over year.
As part of the Duravant family of operating companies, FMH was able to grow again in 2020 with the acquisition of Aftersort. This unique two-piece telescopic conveyor provides extremely durable trailer loading solutions.
Our customers are the biggest driver behind this growth. Our collaborative relationship allows us to develop innovative solutions to fit their needs and offer a product that exceeds their expectations.
We now offer eight product lines, all of which are customizable to fit our customers' unique applications.
To keep up with our growing product solutions, we have grown every team in our operation. As we continue to diversify, we strive to grow the skillsets of every position. We want every person to have the opportunity to advance and take on additional responsibilities.
Looking Forward
FMH has developed from a manufacturer to a full-service solutions provider for customers. We are innovating new solutions for unique problems and providing support services for customers.
We look forward to continuing to serve new and existing customers. We are focused on growing our existing product lines, offering more services, and developing solutions for our customers. We are excited to find new opportunities to increase capabilities and solve tomorrow's challenges.
---