FMH Featured Solutions: Telescopic Belt Conveyors
09/06/2021
---
In high volume shipping/receiving areas, an extendable conveyor can drastically boost efficiency. Our telescopic solution is custom engineered to extend from the permanent conveyor to the nose of the truck trailer. This allows for faster, easier, and safer movement of cargo.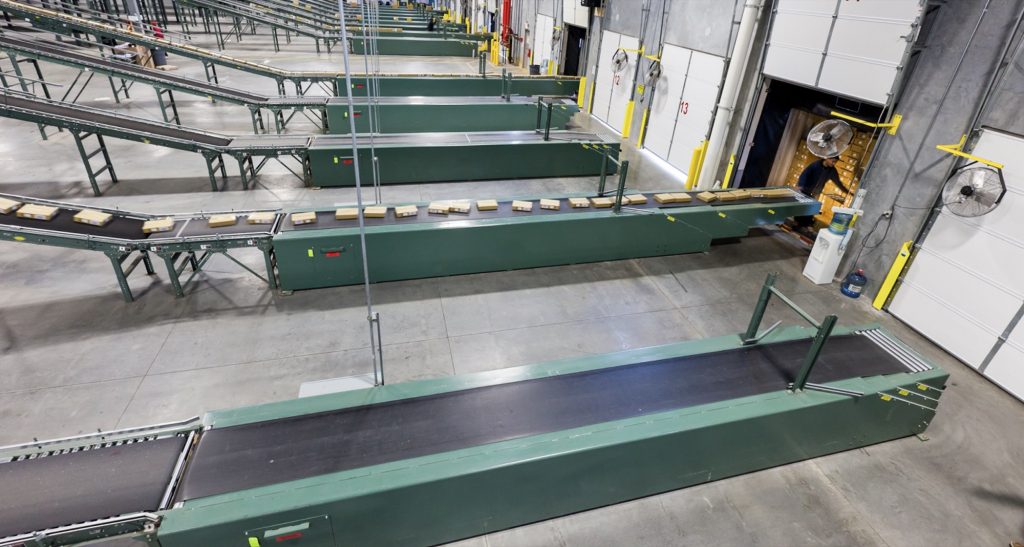 Telescopic Belt Conveyors
Telescopic conveyors are proven to boost productivity for many types of distribution centers by automating loading and unloading areas. MaxxReach conveyors come with many standard safety features. Each unit is outfitted with stationary "dummy block" end caps to eliminate operator exposure to rotating pulleys. Side pressings are one piece, eliminating sharp edges and corners. Additionally, an extension stop bar on the final stage retracts the telescopic when engaged.
FMH's MaxxReach telescopic conveyor is available in many lengths and widths, with additional options and accessories. Our team is committed to engineering custom solutions designed to fit your needs!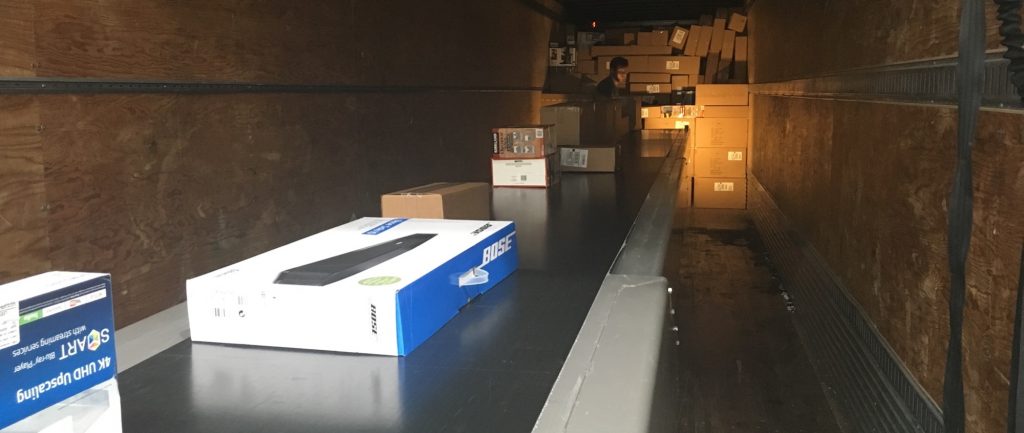 Key Benefits
Boosted Productivity: Reduce loading/unloading time while simultaneously decreasing the number of operators and effort required! This is achieved through easy extension and retraction coupled with seamless integration with existing systems. Boost fulfillment rates and turnaround time by reducing walking time and inefficient picking and packing.
Safety: Ergonomics are at the forefront of safety conversations, so our solutions are designed with this in mind! By reducing the risk of repetitive stress injuries, strains, and other exertion injuries, our system lowers costs and decreases downtime.
Less idle time: Idle time is additional handling time that does not directly contribute to the completion of the process. For example, forklifting or walking packages throughout a facility, and additional time spent moving items from the innermost areas of the container. By being able to extend the conveyor directly to the loading and unloading point, idle time is reduced drastically.
Compact Footprint: Our systems retract up to a quarter of the total length when not in use. This allows for more space for staging, loading, etc.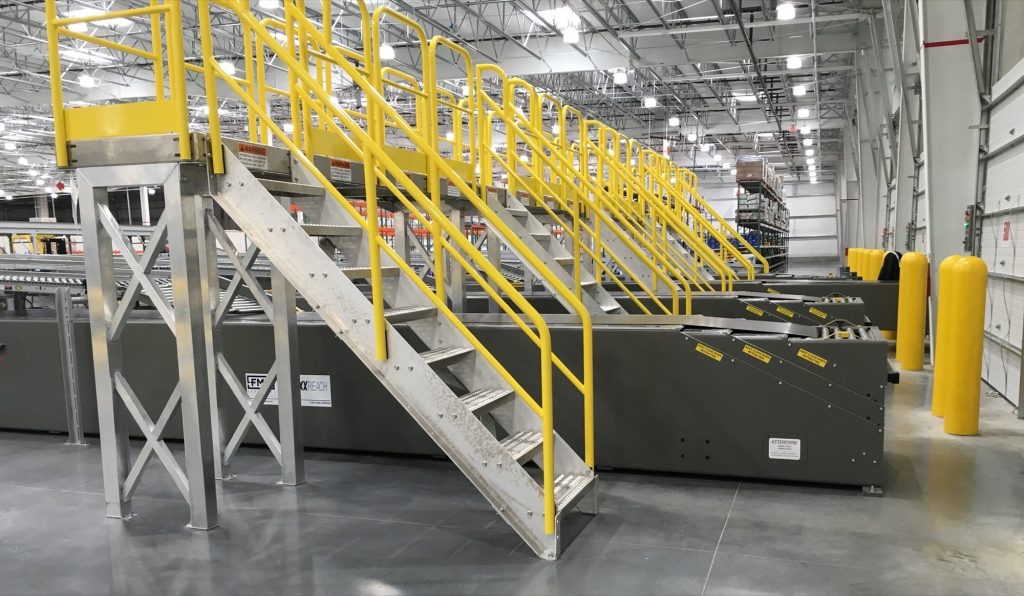 Industry Applications
Combining efficiency with customization allows our solutions to fit a variety of industry applications.
Some users of telescopic systems include distribution centers, e-commerce, parcel post, tire handling, and wine & spirits. From cartons, parcel packages, tires, and fragile wine bottles, our conveyors help ensure that thousands of items get to their destination safely and efficiently.
Summary
Our telescopic conveyors have been developed as an efficient solution for fluid truck loading and unloading. With a variety of lengths, widths, and accessories, Maxxreach will help achieve all your company's material handling goals!
Click here to learn more about FMH's telescopic conveyor options. 
---