FMH Featured Solutions: AfterSort Rigid Two-Stage Truck Loader
18/01/2022
---
Overview
High-traffic shipping areas increase the probability of collisions between forklifts and loading equipment.
In a time where businesses are facing strained shipping requirements, truck loading conveyors typically require resources to continually maintain. Aftersort rigid truck loaders provide a highly durable alternative with fewer moving parts that reduces maintenance requirements.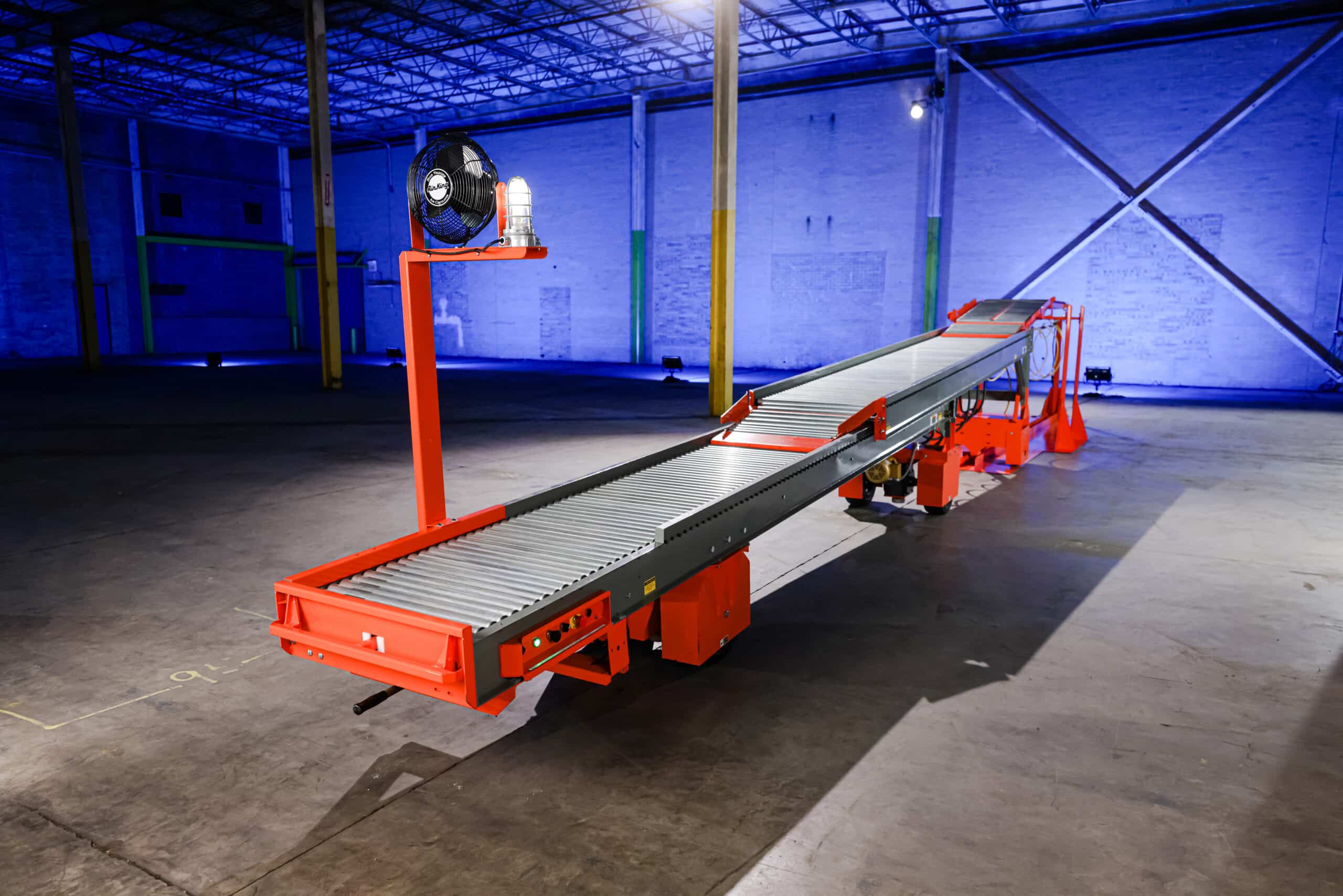 This equipment is built to withstand collisions with forklifts, trailer walls, or other equipment. AfterSort comes standard with many features that aid in this.
Benefits
Recessed Controls:
Standard with a recessed hard box for controls, the probability of a forklift breaking or accidentally operating the equipment is greatly reduced.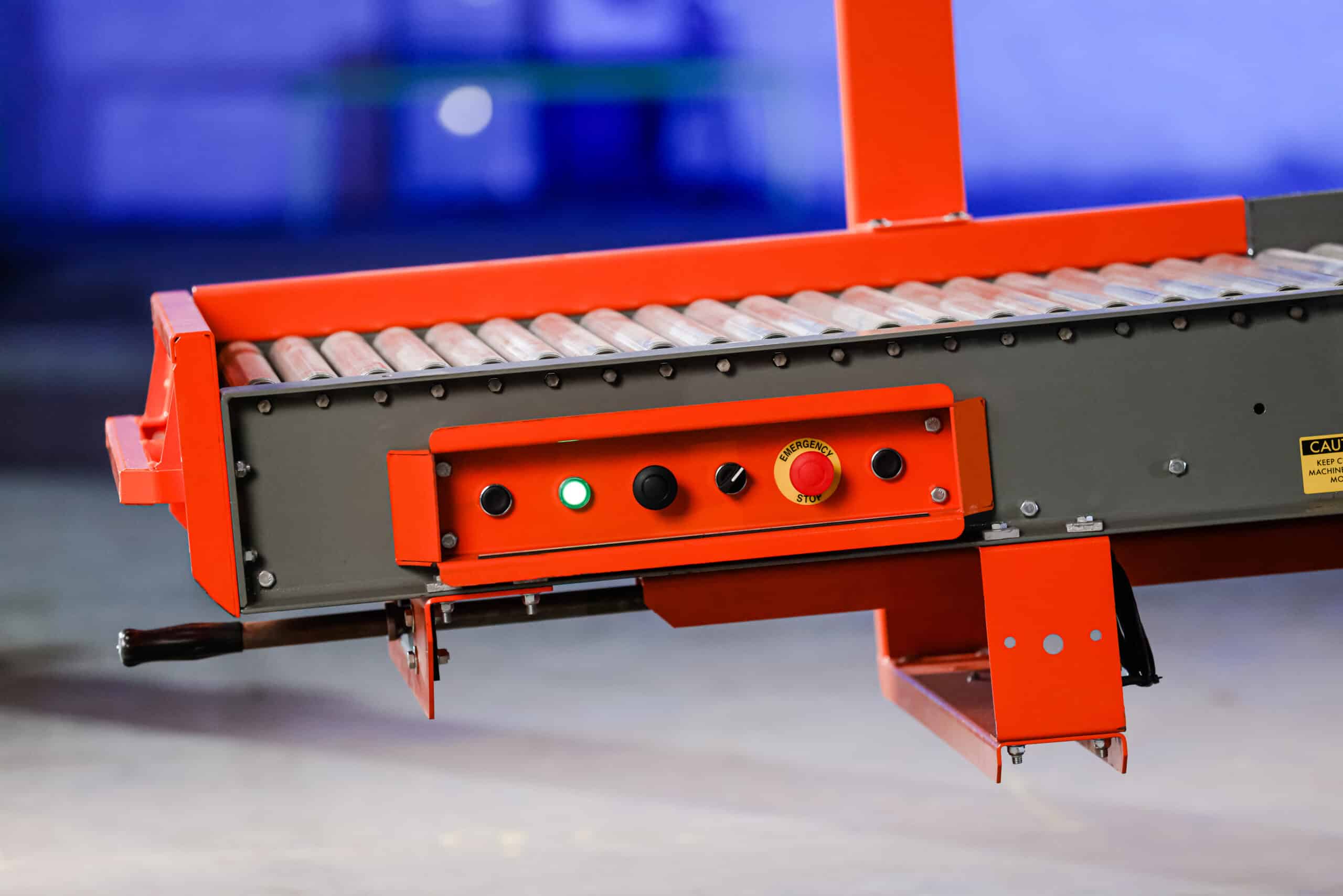 Users can select if they would like controls on the right- or left-hand side of the discharge end of the machine.
An emergency stop bar comes standard which aids in allowing a single user to operate the machinery safely. When engaged, the stop bar will stop movement and contract the equipment up to 12" from the position in which it was engaged.
Steering Bar:
The manual steering bar allows users to adjust the direction of the machine a total of seven degrees of movement left to right.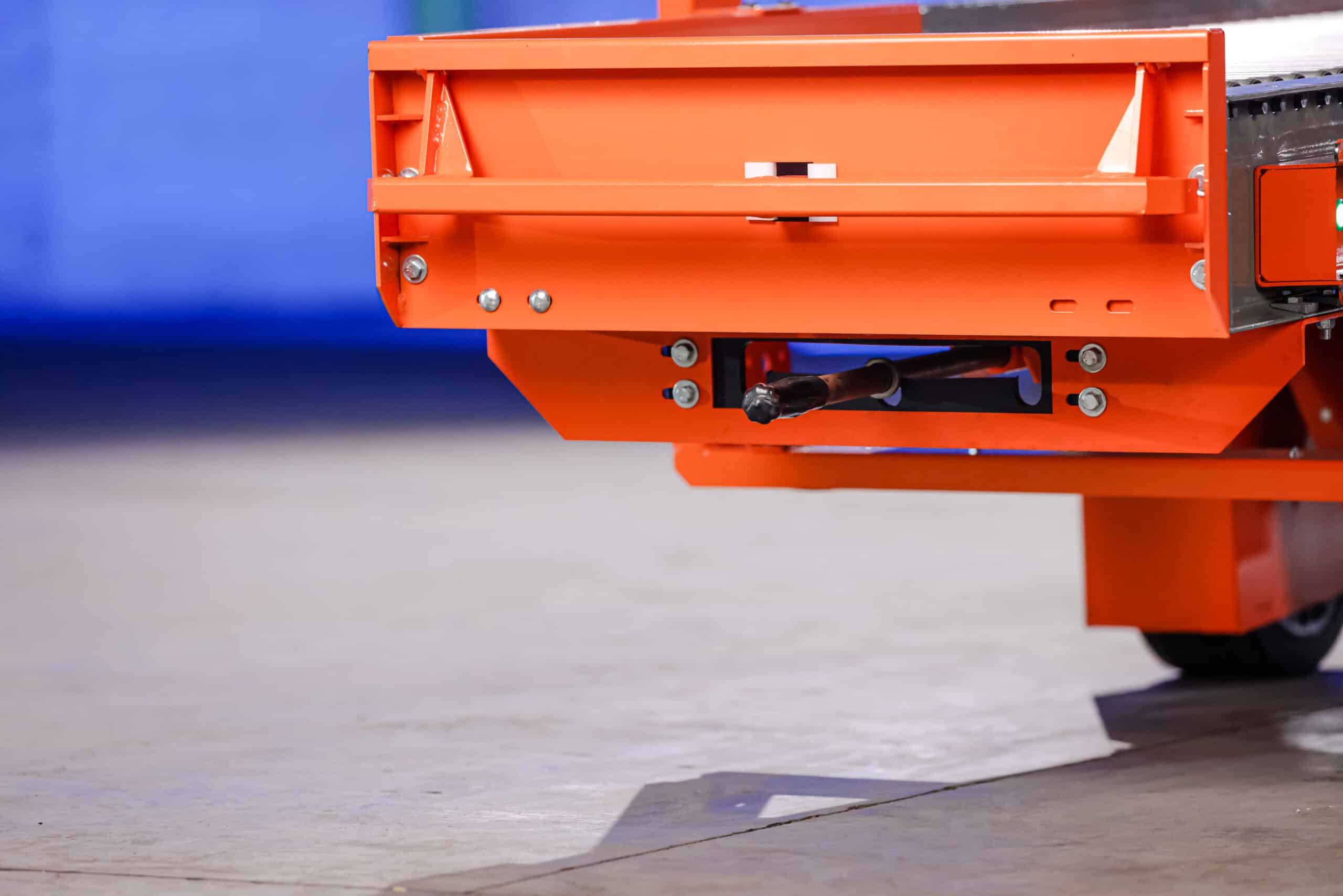 Robust Design:
Heavy-duty structural steel channels reinforce the strength of the machine. Additionally, wheel covers ensure that no damage will be sustained by the tires by obstacles, forklifts, or other equipment.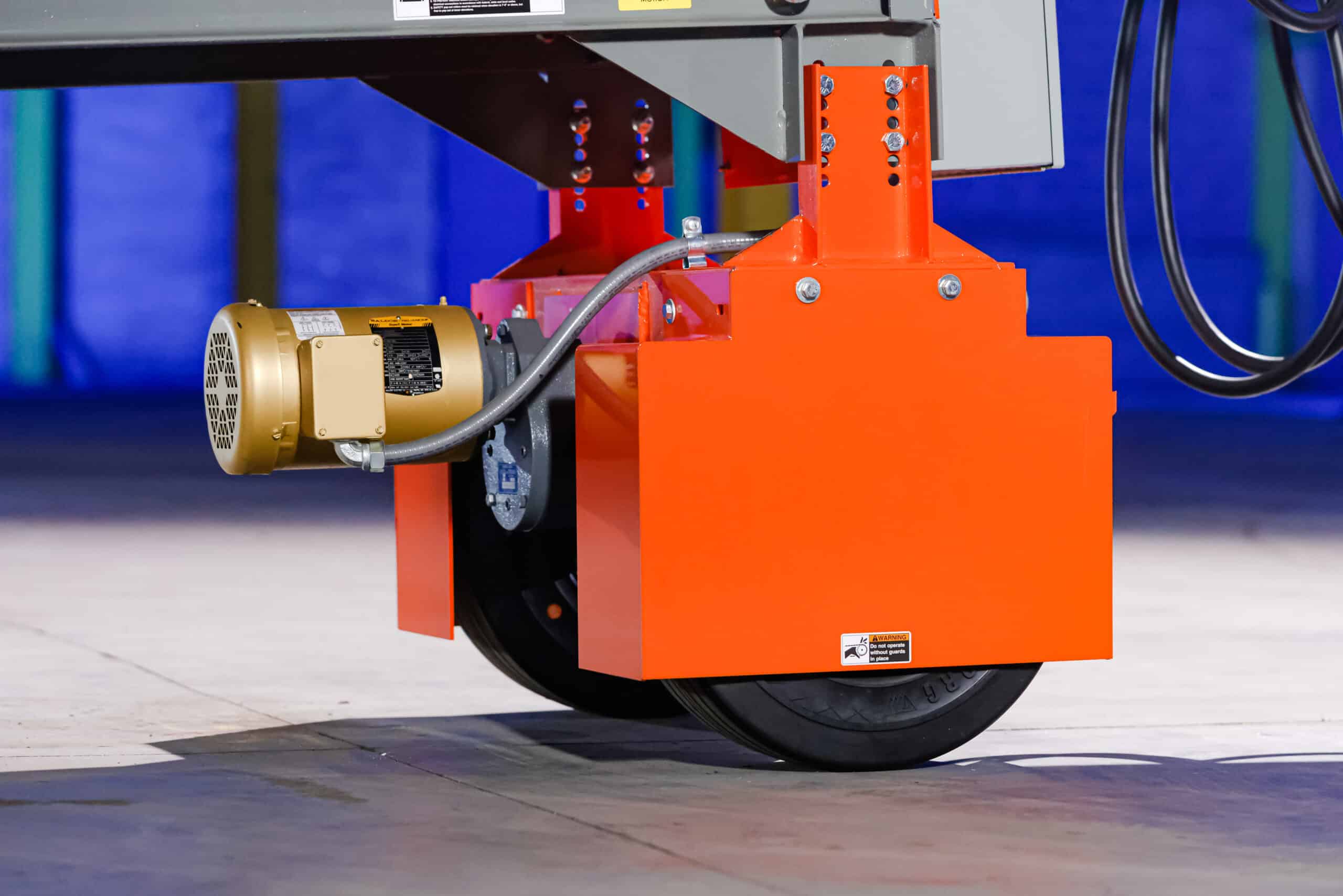 Product Guides:
The steel structure of AfterSort combined with rollers set low in the frame provide integrated side rails to maintain orientation during the loading process.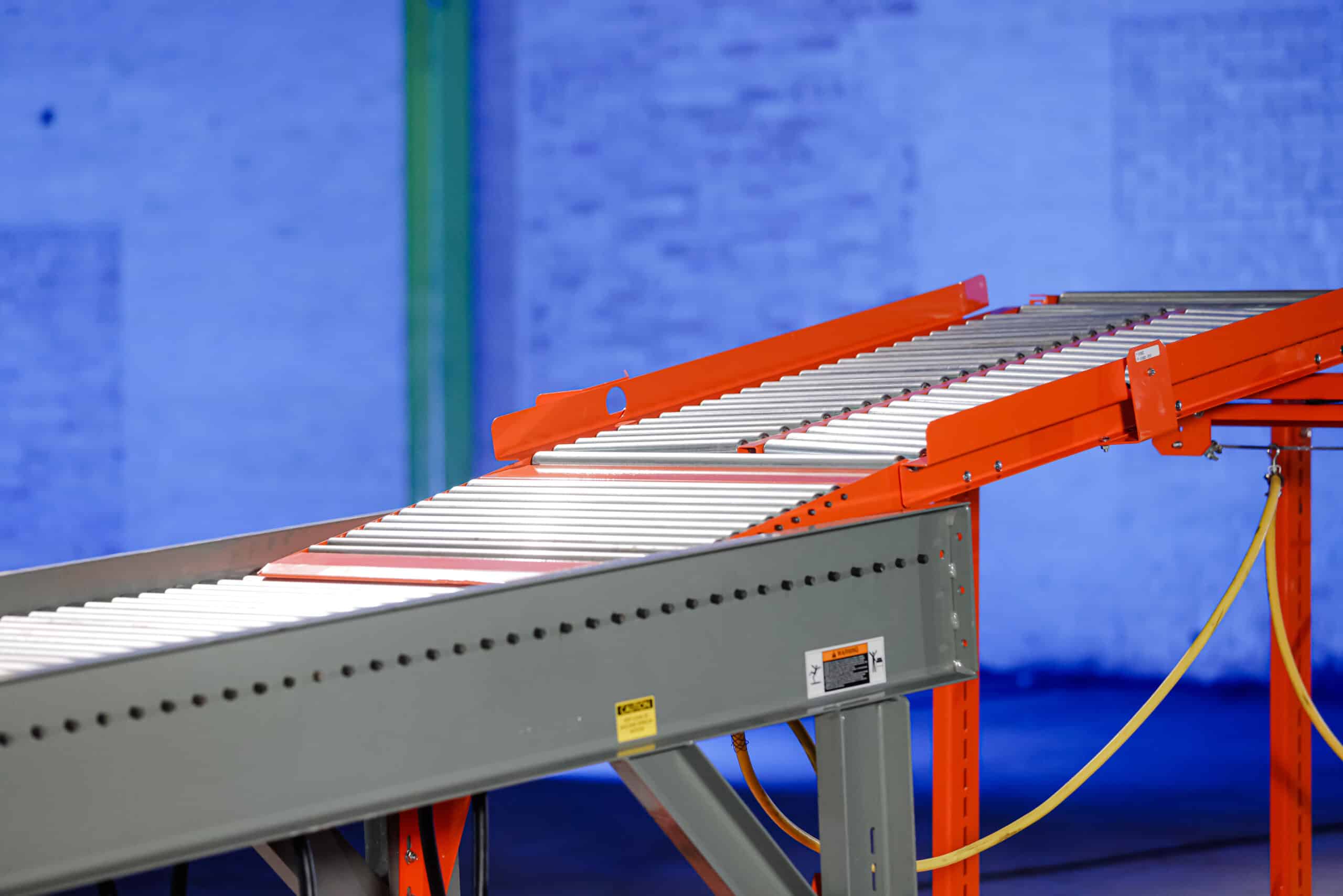 AfterSort comes standard with a herringbone transition, which ensures that packages coming off the permanent conveyor maintain their orientation and remain on the conveyor.
Comfort Features:
When loading and unloading trailers, workers are often exposed to extreme temperatures, especially in the summer months. AfterSort takes this into consideration with fan options.
Additionally, users have light options to increase visibility and workers' safety while inside trailers.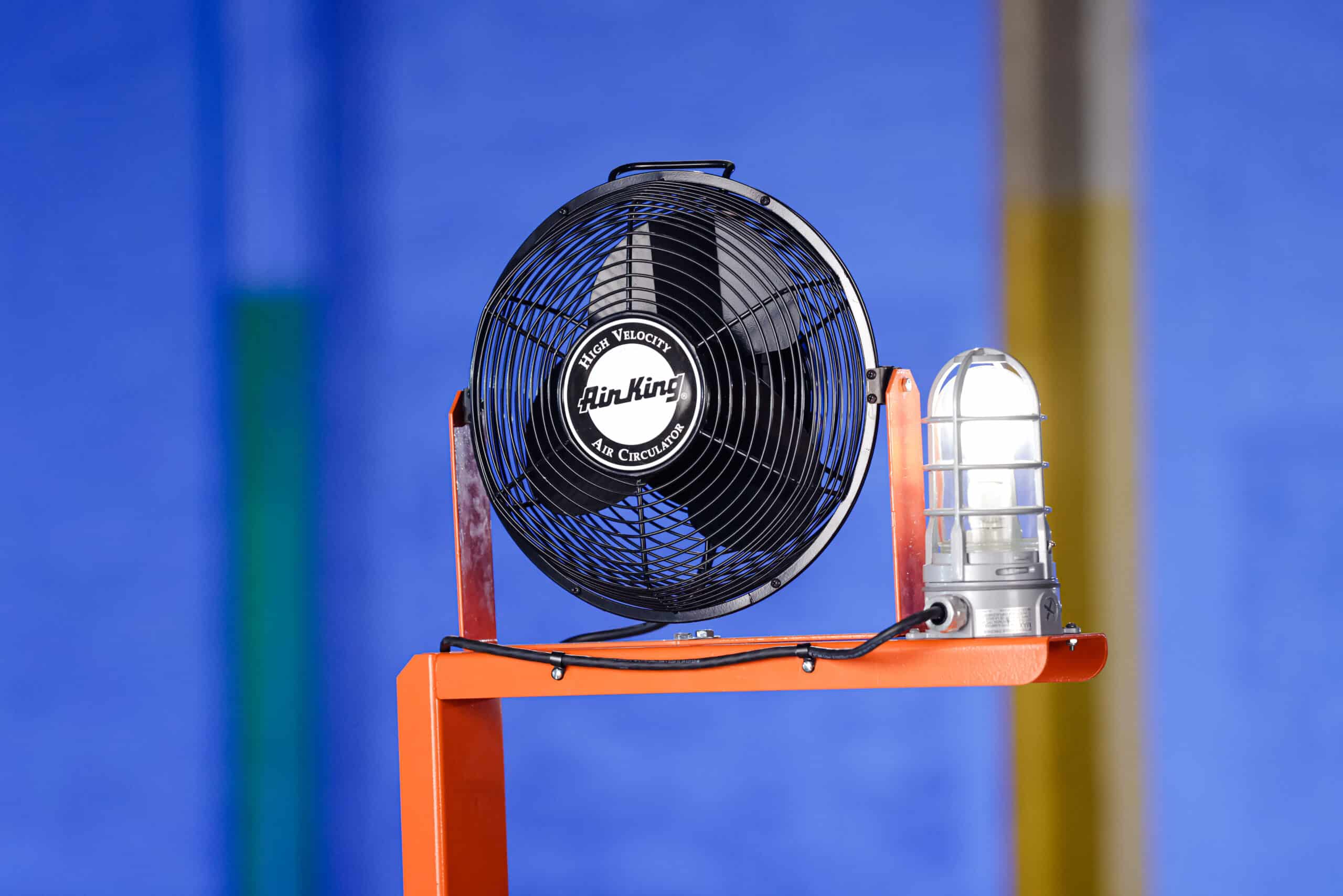 Summary
The AfterSort Two-Stage Rigid Truck Loader is designed to integrate with permanent conveyor systems in a variety of applications. Engineered for demanding warehouse and distribution center environments, this truck loader helps employees work faster while providing a durable, low maintenance solution for trailer loading.
Every trailer loading application is different. One of our specialists will help you understand what our rigid truck loaders can do for your business. To start the conversation, Contact Us Today.
---