FMH Conveyors Celebrates Manufacturing Day 2021!
01/10/2021
---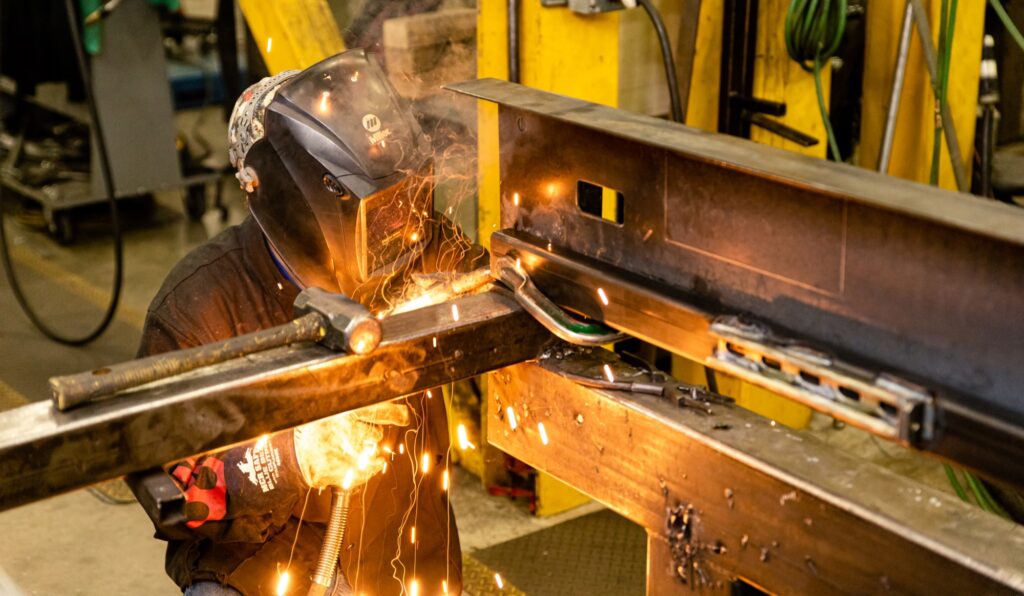 FMH Conveyors is celebrating Manufacturing Day 2021 by highlighting career opportunities in the manufacturing space! We sat down with several team members to gain insight on their FMH story and to better understand their career goals.
After visiting with team members across several departments, we found a few common themes:
Different Paths to Success
Whether it be technical school, vocational programs, industry experience, or their first time in the manufacturing space, all of our team members have their own unique experience in joining the FMH Family!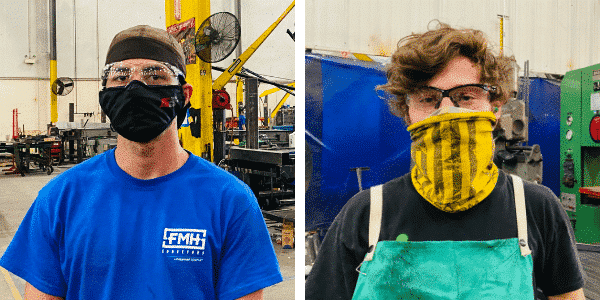 Hayes Thurman, graduate of Tulsa Welding School, currently works as a welder for FMH's Rigid Fabrication department. He contributes his success to the techniques that he learned in welding school.
What started out as just a job for Alex Dominas, has quickly turned into a career opportunity. He started at FMH as an assembler, but really took off when he expressed interest in joining the fabrication department. This role allowed him to use the programming and coding concepts he had learned in vocational school. "That's one of my favorite things about working here -- I got to take off independently and use what I learned in high school," he said of his experience.
Opportunities for Advancement
Of the nine employees we visited with, almost all had been given opportunities to try new positions or were offered roles with more responsibility. Some joined the FMH team as recently as last year!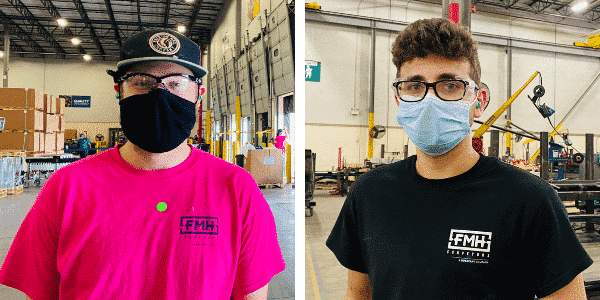 Jake Westmoreland will soon be celebrating his first service anniversary! He started as a material handler and has worked his way up to Team Lead. As part of the employee programs available through FMH, he now plans to go back to school to obtain a degree in Global Supply Chain Management!
Starting as a ground welder, Dustin Primm truly applied himself, took no days off, and focused on building a career. His supervisors took notice and offered him the role of First Responder, adding more responsibility to his position. As a First Responder, he is required to maintain CPR certification and provide assistance in the event of an emergency. When a position became available for a working Team Lead, he was offered the role.
Industry Growth
As e-commerce and the demand for consumer goods grow, manufacturers are seeking to fill an increasing number of positions. As a conveyor manufacturer, FMH is seeing growth as customers seek to fill orders more efficiently and improve their production lines.
"I started in 2005 and transitioned to the power department when we outgrew our old building and moved into this building. I have seen the company grow quite a bit over the years. We've got some really good people here that are always willing to help out," Jonathan Adams said.
"It's a hands-on environment, we are constantly moving. This would be a great career choice, especially if you took advantage of any of the vocational programs out there. This is a growing industry, business is booming," said Justin McBroom, Team Lead for Rigid Assembly.
Positive Work Environment
All team members echoed the great environment they have experienced in their time at FMH. They also expressed appreciation for their coworkers and the team environment that allows them to be successful in their roles.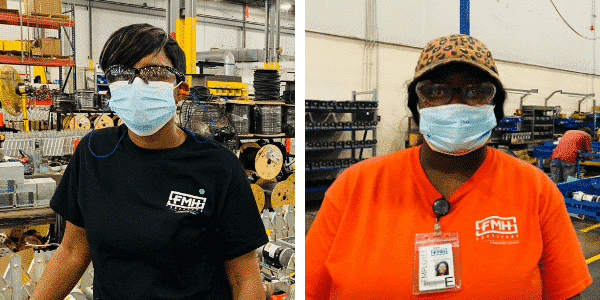 Building conveyors from scratch comes with challenges, especially as you add in more complex features. For the power department, this means properly wiring panels to ensure that the conveyors are functioning properly. "Every day is different and there is always something to do. You get to work with a team every day and see the conveyors from start to finish," said Thashua Fulton, Production Manager for the Flexible Powered department.
Part of the responsibilities of a team lead include employee morale. Candace Watkins embodies this every day understanding that her coworkers' personal lives can affect their work. She expressed care for her coworkers saying, "People come in and they have their highs and their lows. I want to be considerate of others' personal lives. I feel like everyone has a voice and that shouldn't be overlooked."
Does FMH sound like a good fit for you? Visit fmhconveyors.com/jobs to apply today!
---