Employee Spotlight: Danny Bonsack
22/05/2023
---
Meet Danny Bonsack, Electrical Engineer!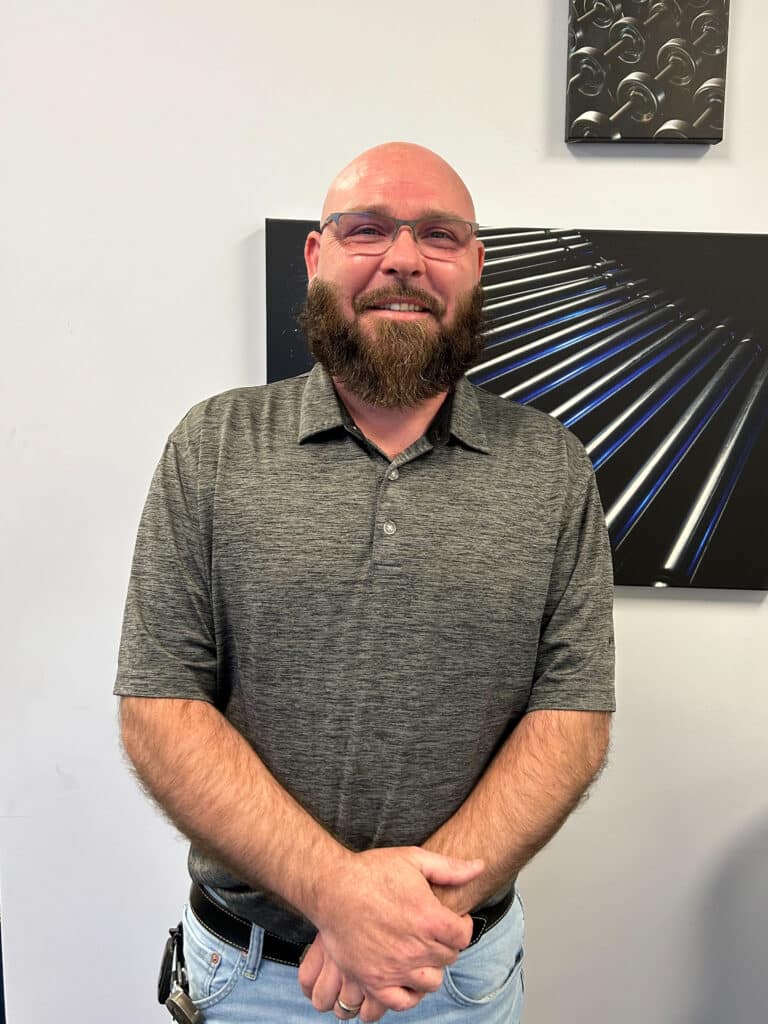 Danny was born and raised in Stevens Point, Wisconsin until he joined the Air Force at 20-years-old. Prior to moving to Arkansas, Danny worked as a project engineer for General Dynamics in Marion, IL. He also has experience as an electrical technician, maintenance supervisor, and maintenance planner/scheduler.  
Being new to the area, in February 2020, Danny joined the FMH team as an electrical engineer. Day to day his duties include helping production, field technicians and customers with issues on the MaxxReach and Rigid Drive Out equipment. He also works to design new equipment and find better, more cost-effective ways to improve equipment.  
"I enjoy most of what I do here at FMH, but to only choose one, I would have to say getting to do research and develop new technology to improve our equipment would be at the top. I created the first HMI (Human Machine Interface) programs to be used on our MaxxReach telescopic conveyors. It's like being a kid again, learning how to use the different software to create unique displays. Every project I'm included in has a whole new learning experience and its own kind of excitement." 
Danny and his wife, Chrystal, married in May 2022 and share five children and two grandchildren. In his free time Danny enjoys riding motorcycles, grilling out with family and friends, and working on home projects.  
When asked what the most important thing he has learned over the past few years, Danny said, "It's not really what I've learned, but more of what I found. I found Jesus and am continuously seeking my faith." 
We truly appreciate Danny and the rest of the FMH family for all their hard work.  
---