Employee Spotlight: Adam Baxter
07/09/2023
---
Meet Adam Baxter, IT Systems Administrator!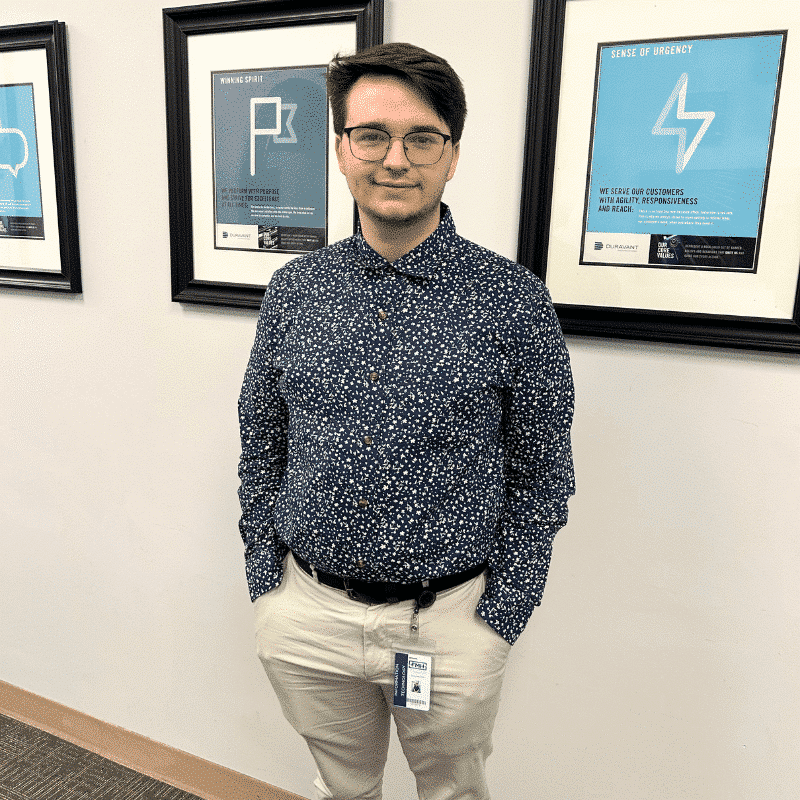 Adam joined FMH Conveyors as an IT Systems Administrator in February 2023. He is part of the infrastructure team for the IT department of Duravant, the parent company of FMH. He handles a variety of tasks, from basic computer problems to selecting and installing service equipment hardware. 
Before coming to FMH, Adam worked at Sebastian Tech in IT services doing contract work for the federal government and some commercial clients. He decided to join FMH because it seemed like the next logical step in his career. "FMH is a completely different environment than what I'm used to, it's here local so I actually interact with people who are from here and not halfway across the United States or Europe," he says.  
Adam likes the fact that FMH has a nice culture, where his work feels productive and rewarding. He enjoys helping people with their IT issues and making their lives easier. "I get to do jobs that solve people's problems and do projects that are interesting to me," he says. 
He hopes that FMH will continue on the upward trend and expand significantly in the future. He is excited to be part of the company's growth and development. 
Adam currently lives in Brookland, Arkansas. He has five siblings and is the youngest in his family. In his free time, he enjoys playing the guitar, video games, and watching movies. He considers himself a movie buff and likes to watch all kinds of genres. 
Some things that most people don't know about Adam are that he can play several different instruments including the saxophone and piano and that he enjoys motorsports and cars. He tends to come off as a quiet person but says he really enjoys talking with people. So, if you see him around, don't hesitate to say hi and ask him about his favorite movie or video game. 
We truly appreciate Adam and the rest of the FMH family for all their hard work.
---