Conveyor Solutions For Your Industry
17/01/2023
---
A conveyor is an essential tool for transporting items, materials, or information from one place to another. Conveyors are used in many different industries, from manufacturing and distribution to logistics and communication. They are perfect for the rapid handling of fluid loaded items, which can range from manufacturing boxes, shipping mailers or parcels, and even odd shaped items such as tires or bathroom fixtures. Conveyors are an efficient and reliable way for businesses to move items quickly and easily. 
Conveyors provide many significant advantages in fluid loading and unloading areas. They prove to be a highly efficient way of loading and unloading fluid materials, saving time and labor. Conveyors can also increase the safety of the process, as the materials are better contained, and the risk of injury from manual lifting and carrying of heavy items is reduced.  Additionally, conveyors are cost-effective, as they can be reused multiple times and require little maintenance.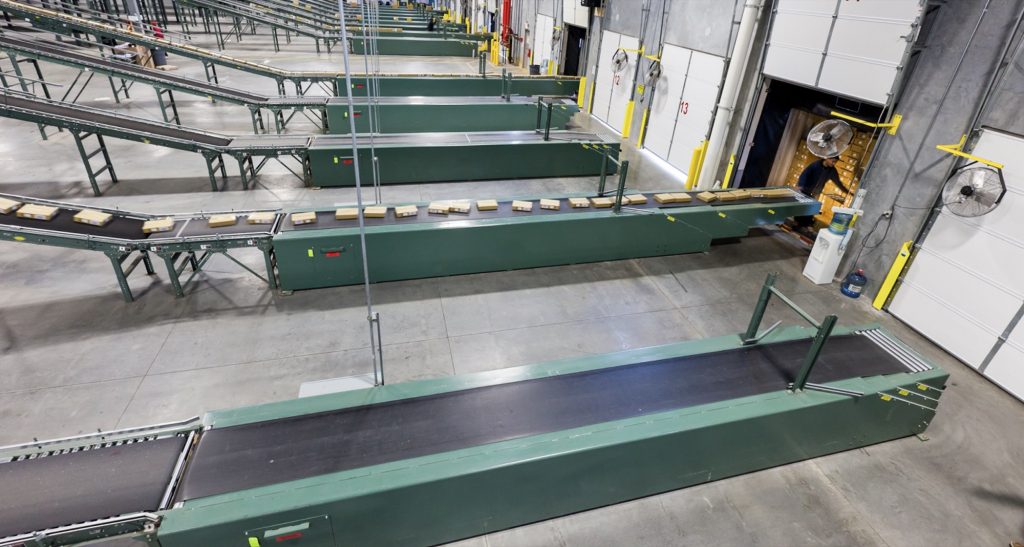 Most applications are at the Shipping and/or Receiving docks, but frequently conveyors are located in areas that see light sortation and even packing activities. Typical users include eCommerce facilities, retail and distribution centers, third-party logistics, manufacturing and packaging, wine and spirits, tire handling, and of course, parcel post. Researching available options and understanding the specific needs of your business can help you to find the best system to fit your industry. 
Flexible Powered and Gravity Conveyors 
Gravity and powered expandable conveyors are an essential part of many businesses, and it's reassuring to know that they are built to last. Having reliable conveyors can help streamline operations and increase efficiency. 
Flexible conveyors are a great option for companies looking for cost-effective and responsive material handling solutions. They are particularly useful in industries such as retail stores, manufacturing, and distribution centers, where they can help to reduce labor costs, improve efficiency, and maintain product quality. Flexible conveyors are also easily configured to fit any space, allowing them to be used in a variety of applications. With their durability, ease of installation, and low maintenance requirements, flexible conveyors are an excellent choice for many materials handlings needs. 
Rigid 
Rigid conveyors are an ideal shipping solution for any business that needs to handle heavy-volume and high-impact activity. They offer superior durability, stability, and reliability, making them an excellent long-term investment. With their robust construction and rugged design, rigid conveyors can easily withstand the toughest conditions and keep your business running efficiently. 
Telescopic 
Telescopic conveyors are an invaluable asset when it comes to loading and unloading trucks and trailers. Not only are they robust enough to handle heavy-duty tasks, but they also extend into the back of the trailer, making loading and unloading much faster and more efficient. They are a great solution for those that regularly move heavy goods from place to place. 
Automated Conveyor and Sortation System 
Automated conveyor and sortation systems can be a great solution to inefficiencies in the workplace, however they can be difficult to implement and operate. Thankfully, there are several ways to make the process easier. With the right plan and implementation strategy, automated conveyor and sortation systems can be a great way to eliminate the labor and time-intensive function of manual sortation. 
FMH is an industry-leading conveyor company, committed to creating customized solutions that are as unique as the companies we serve, across a broad range of industries. We are determined to help customers in diverse markets accelerate their supply chain, integrate automation and drive greater productivity throughout their operations. Contact one of our specialists to determine the right solution for your industry needs.  
---