Channel Partner Success: DLN Integrated Systems, Inc.
18/10/2021
---

DLN Integrated Systems, Inc. provides a unique offering to their customers in that they are a team of engineers providing efficient and cost-effective solutions. They have found success in several industries including 3PL, grocery, retail, food and beverage, frozen foods, manufacturing, and distribution centers.
The company has recently celebrated multiple successes! They have moved into a new building that has greatly increased the amount of warehouse floorspace. This improved space will allow DLN to better develop solutions for their customers, specifically in the robotics space including testing and research.
They are also a 2021 recipient of Michigan's "Top 50 Companies to Watch" Award! To receive this award, a company must be nominated and supply information about the business, company culture, and plans for growth. Out of hundreds of applicants, DLN was chosen in their first year to apply!
DLN has been working with FMH "pretty much since our inception," said Travis Kempton, Service Manager for DLN, Inc. When asked why they continue to trust FMH, Kempton said that FMH offers the industry standard for trailer loaders and "Oftentimes, our customers request FMH products that they know will fit their needs."
Most of their volume consists of FMH's NestaFlex 376 PL truck loaders. Standard 376 PL's include a guide track and a herringbone transition that assists in extending and contracting the NestaFlex under a fixed conveyor. This provides a smooth transition of packages between the fixed conveyor and the 376 PL conveyor. DLN has also sold FMH's BestFlex flexible powered conveyors.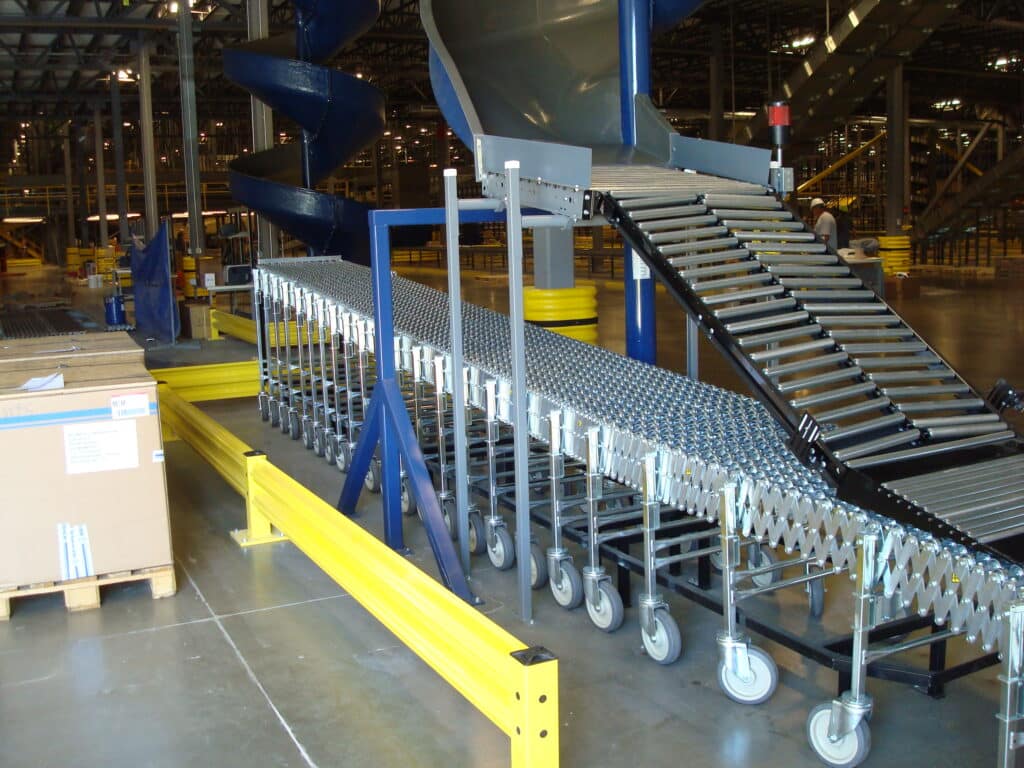 Over the years, the two companies have completed several projects. One project that came to mind was for a sporting goods distribution center. This project implemented NestaFlex 376 PL truck loaders to reduce manual labor requirements. The truck loaders featured herringbone transitions and guide tracks to provide a seamless experience for the end user. After the completion of this project, the end user was able to enjoy improved efficiency and labor quality along with other benefits.
FMH's simple and straightforward process provides a seamless experience for channel partners and end users. DLN's team understood the needs of their customer, quoted the equipment required to meet project requirements, then worked with Charlie Wood, Regional Manager for the Eastern United States, to move the project forward.
"DLN Integrated Systems, Inc. has always been a very easy partnership. Despite industry-wide challenges, they have remained accommodating and great to work with!" Wood said of the partnership.
Upcoming projects have piqued DLN's interest in FMH's more automated product lines including MaxxReach telescopic belt conveyors to fit the needs of their customers.
This is just one example of what channel partner success looks like with FMH! We enjoy working with our partners to serve many industries with custom solutions. Thank you to DLN Integrated Systems, Inc. for continuing to trust our team!
---