Channel Partner Success: Advanced Equipment Company
20/09/2021
---
Advanced Equipment Company has been serving North and South Carolina for 60 years!

Their industry portfolio encompasses manufacturing and distribution, pharmaceuticals, and food & beverage, among others.
Advanced Equipment has a history of continuous growth and developing strong relationships with their customers. As a solutions integrator, they take a unique approach to offering solutions for their customers.
They do not have dedicated departments (engineering, marketing, sales, etc.). The member that quotes the job is charged with engineering solutions and overseeing the job in its entirety. This ensures that there is no loss of communication through the process for the customer. Customers have come to expect and desire this personalized experience.
Advanced Equipment carries this personalized experience among their suppliers as well. Ivar Lonan, System Sales & Integration, said they have been working with FMH for at least 26 years, as long as he has been with the company.
When asked why the company continues to work with us, Lonon said "FMH offers great products and our customers have come to depend on the quality associated with these products!"
They have found success in offering FMH's Nestaflex gravity skate wheel, BestFlex powered flexible, MaxxReach telescopic, and Best Reach rigid drive out lines. Most of their volume consists of flexible gravity and flexible powered due to their versatile nature.
Lonon places a high priority on finding solutions to fit customer's unique needs. He takes into consideration budget, labor requirements, space restrictions, and other factors to compare solutions offered through suppliers. Multiple FMH product lines have found homes in this fact-finding process.
A unique project for an end user allowed FMH and Advanced Equipment to work together once again. Nugget Comfort, the fastest growing private company in Granville County, North Carolina quickly outgrew their manual processes. With revenue surging 9,624% over the last three years, they had to find a scalable solution.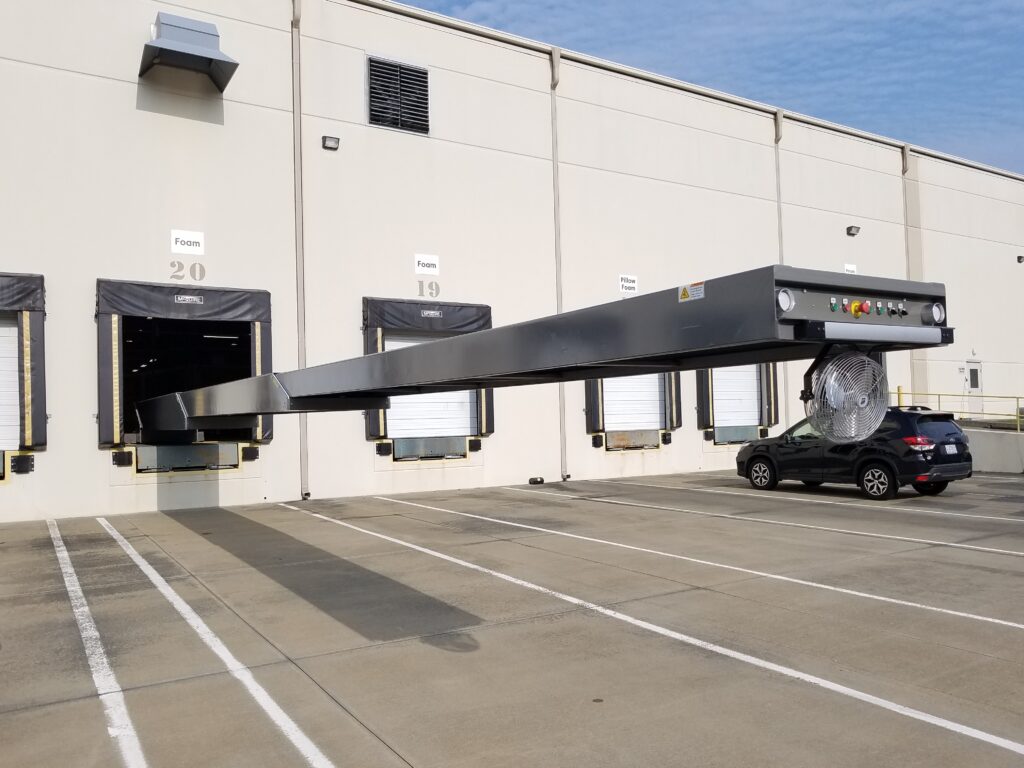 What started as a small startup has transformed into a booming business in need of more automated processes. Nugget Comfort specializes in making foldable foam beds for children for sleep and play. The company reached out to Ivar four years ago as increased demand forced a change in production. Advanced Equipment worked to configure a conveying solution that fit within their space and budget.
As labor needs and productivity evolved, a new challenge was presented -- getting the foam that is used to produce the beds from tractor trailers to the main conveying system. The solution would need to service four dock doors, which would unload one trailer at a time.
Ivar reached out to FMH to discuss potential solutions for the customer. The two companies decided that a traversing MaxxReach telescopic unit would service the user's needs well. By implementing a traversing feature, all doors could be serviced with one piece of equipment, limiting the overall footprint required.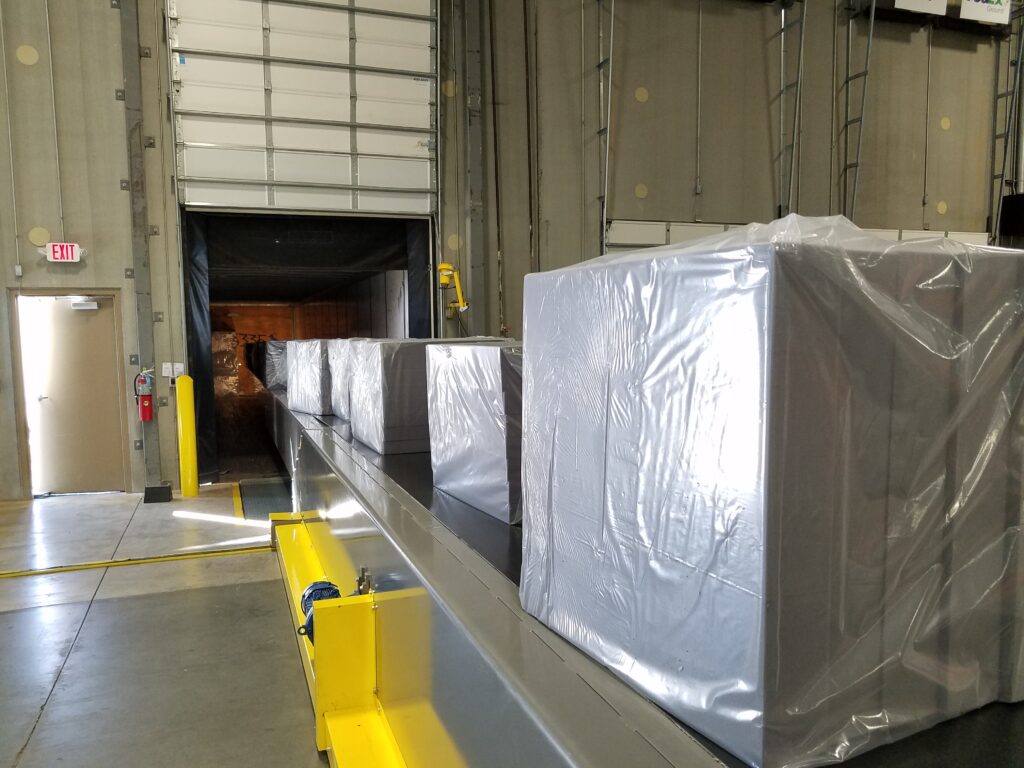 By communicating with FMH to ensure the proper product recommendations for the end user, Ivar was able to offer custom solutions that might have otherwise remained undiscovered.
"FMH was proud to offer excellent customer service and help ensure all parties were satisfied throughout this process," Charlie Wood, FMH Regional Manager for the Eastern US, said of the project.
Advanced Equipment expressed interest in exploring FMH's newer product lines including curved belts and LITESORT to fit their customers' needs where applicable. As a solutions integrator, they look for products that will fit needs across a wide range of industries.
We look forward to continuing to work with the team at Advanced Equipment to provide custom solutions for unique challenges as we have for the last two decades.
This is just one example of success looks like as an FMH channel partner! Thank you to Advanced Equipment Company for continuing to trust our team!
---