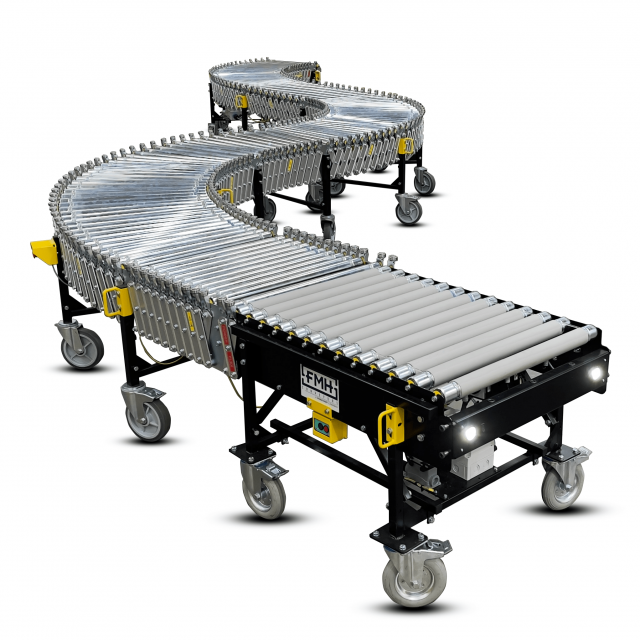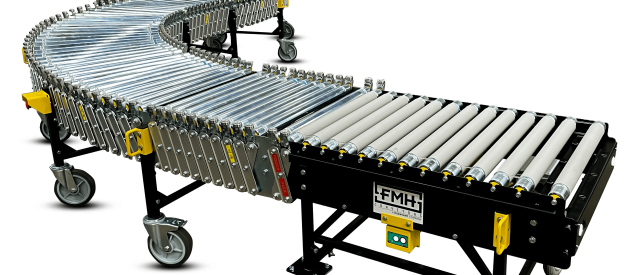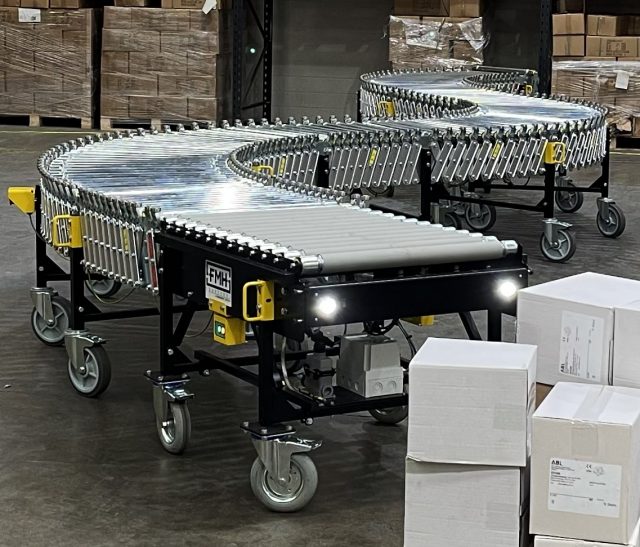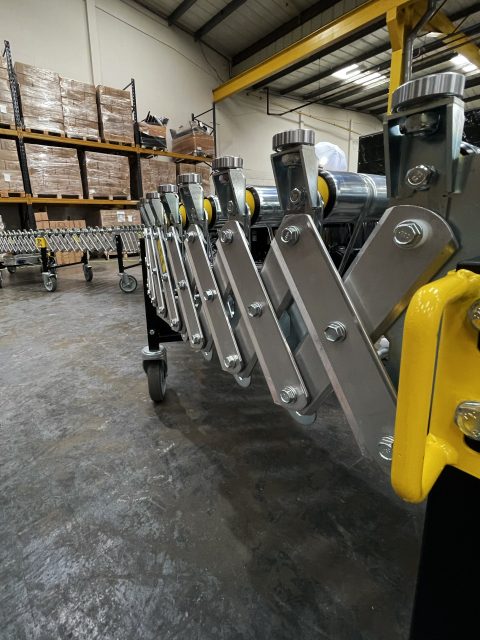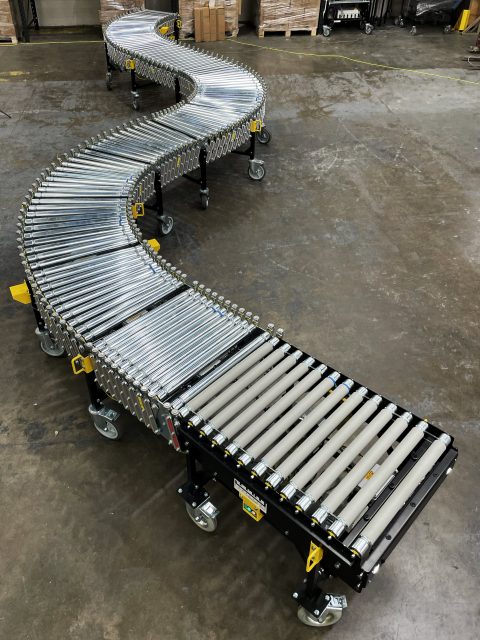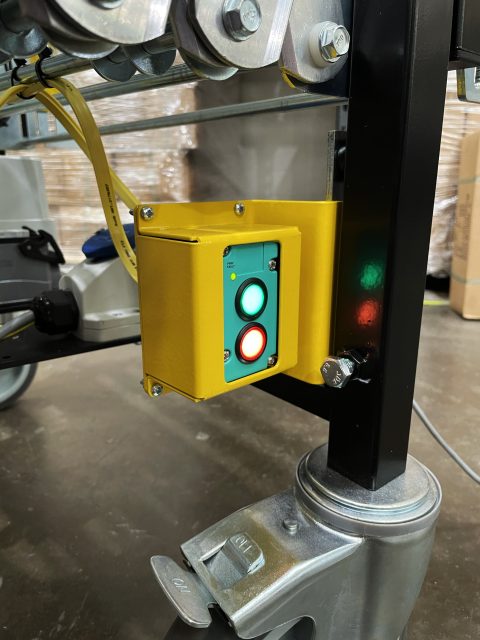 PowerFlex is designed to be a robust, flexible and reliable conveyor solution for almost any operation requirement. Using its integrated handles and intuitive design, the conveyor can be contorted and shaped to fit into infinite environments. Its braked castors, 240v power supply and renowned latching connections make it an incredibly user-friendly piece of equipment.
The PowerFlex SmartFlow platform differs from traditional PowerFlex with its distinct controls functionality. SmartFlow allows for multiple flow control options within one conveyor. Different user operations call for different equipment functionality – SmartFlow puts them all in one place.
The selector switch is mounted on the unit's self-contained control box, which allows you to switch from 5 varying flow control modes. See below for further details. PF-SF also retains all PowerFlex's renowned functionality – simply connect multiple SmartFlow units to create whatever length is required.
Features
ZLP Singulation Release
Providing a singulated and controlled flow of products along the conveyor line. Once the upstream zone is free, the product will move individually forward.
ZLP Train Release
This mode functions in much the same way, but with a distinct difference when products advance upstream. When the end zone is cleared (the product has been taken off the end of the PowerFlex), all zones release simultaneously. This results in a train release that progresses all zones at once.
Build/ Die Back
The conveyor initially looks to function as if there is no control present. All products move upstream undisturbed. Once one product reaches the final zone though, the conveyor begins to systematically stop the zones up the length of the conveyor to reach maximum parcel density. Once the end zone is cleared, the products progress again.
Package Stop
The conveyor is in an 'All Run' mode and operates in a low controlled state. In much the same way as the Build Back operates, once a product gets to the final zone, the whole conveyor line stops. Products do not advance until the final zone is cleared.
All Run
The All Run mode allows the conveyor to bypass its controls functionality and operate as a standard PowerFlex unit. Useful for achieving high, uninterrupted throughput or for larger product handling.
Performance Options

Side Guides

Preventing the transported goods from running off the edges of the modules. Various options and other product flow assist devices are available on request.

---

Impact Loading Table

A fabricated steel side frame is braced throughout to create an Impact Loading section to handle the increased abuse and wear normally associated with the loading point of a conveyor. Adding this item will significantly prolong the life of this area of a PowerFlex conveyor.

---

Roller Stop Connector

Provides a simple mechanical connection between conveyor sections to allow longer lines to be built. This also acts as a drop-down stop at the end of lines.
The Roller Stop Connector allows the integration of other catalogue products too. SVL's, BestConnect Modules and even Telescopics, can all be connected to a PowerFlex to create the perfect operation.

---

Axle Centres

In addition to the standard axle centre of 127mm options of 102mm and 76mm are available on request to handle smaller packages.
Often used in the post/ packing sector, reduced axle centres (roller pitch) can allow PowerFlex to function almost identically as a standard rigid conveyor, but with its exceptional flexible functionality.

---
Load Capacity

150Kg capacity per linear metre (level.)

Conveyor Widths

18 inch – 450mm

24 inch – 600mm

30 inch – 750mm

36 inch – 900mm

(More Available Upon Request)

Conveyor Lengths

From 8ft (2.5m) to 64ft (19.6m)

Conveyor Heights

Adjustable Height from 724mm to 946mm

(More Available Upon Request)

Standard Castor Size

150mm x 50mm

200mm x 50mm

Variable Speed

5 to 36 m/min – Controlled from the onboard speed controller
Technical Support
Installation & Service
Preventive & Routine Maintenance
Application Support
Operator & Maintenance Training